It's hard to believe that it's been almost 13 years since wildlife warrior Steve Irwin died.
Australia's internationally renowned Crocodile Hunter left millions of fans around the world mourning after his heart was pierced by a stingray barb.
Despite such a tragic loss his family have never stopped working to keep his heroic animal legacy alive and all share his passion for animal conservation.
His wife Terri was only 42 years old when she lost her husband and there has been speculation as to whether she would find love again.
But here's why Terri's heart belongs to her husband Steve.
Steve and Terri's children Bindi and Robert are a credit to the couple as they carry on their father's conservation work at Australia Zoo and continue to highlight their mission through the media.
Bindi is engaged to longtime boyfriend Chandler Powell. The 21 year old also donates 10% of her wages at the Australia Zoo to her family's charity, Wildlife Warriors, and was honored with the Australian Geographic Society's Young Conservationist of the Year Award in 2014.
Dedicated family
Robert, 15, is a keen photographer and hosts "Robert's Real Life Adventures", a program on his family's zoo's internal TV network and has also co-created a book series called "Robert Irwin: Dinosaur Hunter"
Both are admirably dedicated to their family, especially their mother Terri.
Throughout the years the topic of Terri and whether she would meet anyone else has been a focus in the media.
Loyal friend
The now 55-year-old even had to navigate her way through rumors she was dating Hollywood actor and Australian Russell Crowe.
She addressed those rumors in a television interview stating that Russell was a "dear friend" who helped their family protect the Steve Irwin Wildlife Reserve in Queensland.
"In all honesty, he and Steve became friends many years ago, and after Steve passed, you find out who your true friends are. And Russell has been very loyal as a great friend," she told "Access Hollywood."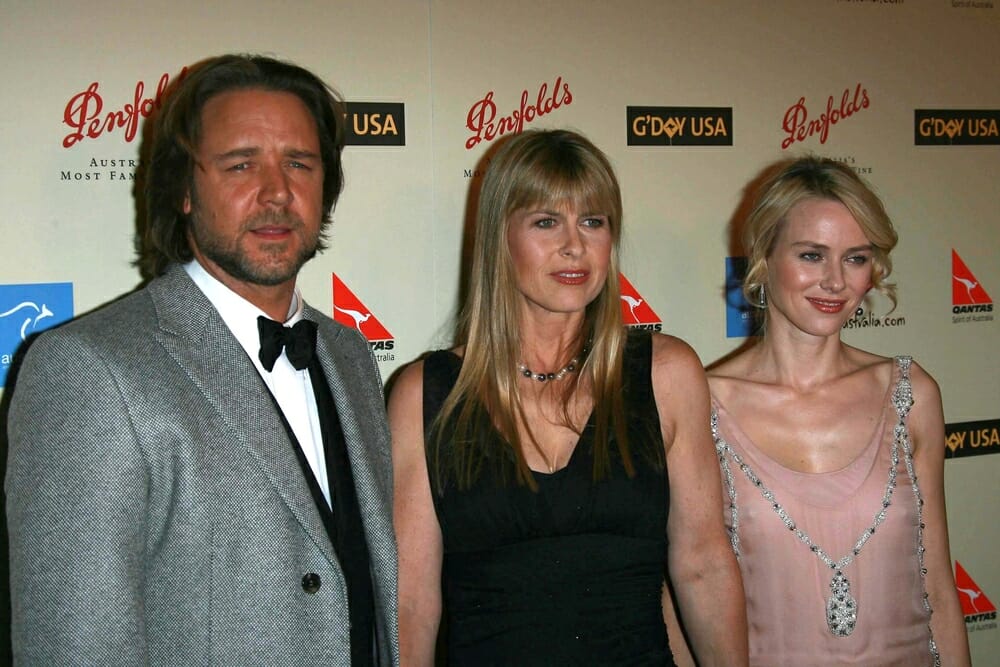 Terri, who appeared on the show alongside her daughter Bindi, explained why she hasn't dated anyone else since Steve.
"Just because I feel a connection still with Steve," she said. "I really don't think I would have married if I hadn't met Steve. And he's very special to me and continues to be.
"And I've got beautiful kids and a lot of wonderful conservation work. So I'm lonely for Steve, but I'm not a lonely person."
Bindi was then asked if she wanted her mother to "get out there and date" to which she said, "Honestly, all I want in life is mom's happiness. What people sometimes forget is that when you find your soul mate, if you've found that soul mate, you really don't want to move on," she said.
Bindi added, "So mom had her soul mate, and mom and dad will always be married and will always be together. I think that's a beautiful thing."
In June 2017, Terri posted a beautiful tribute to Steve on what would have been their 25th wedding anniversary.
"Today would have been our 25th wedding anniversary. I miss you so very much, and I am grateful every day for the time we had together," she wrote.
Today would have been our 25th wedding anniversary. I miss you so very much, and I am grateful every day for the time we had together. pic.twitter.com/Ztzoclhvyt

— Terri Irwin (@TerriIrwin) June 4, 2017
Losing such a wonderful man when he was just 44 years old must have been so heartbreaking for the Bindi family but what they've achieved since then is incredible.
The family he left behind is a strong unit committed to a greater cause that keeps them binded.
Please share with all the Bindi family fans you know.