The Judds were inducted, as scheduled, into the Country Music Hall of Fame Sunday during an emotional ceremony, one day after Naomi Judd's death.
Naomi was 76.
Wynonna, who last performed with Naomi during the 2022 CMT Music Awards, and her sister Ashley, announced their mother's death Saturday.
"Today we sisters experienced a tragedy. We lost our beautiful mother to the disease of mental illness," a statement to the Associated Press said. "We are shattered. We are navigating profound grief and know that as we loved her, she was loved by her public. We are in unknown territory."
Despite the family tragedy, they declared the show must go on and proceeded with the mother-daughter duo's induction into the hall of fame just one day later.
This year's ceremony celebrated four inductees: The Judds, Ray Charles, Eddie Bayers, and Pete Drake. While the ceremony is usually upbeat, when it was time for The Judds to accept their induction into the hall of fame, the mood in the room changed.
Wynonna's younger sister, actress Ashley Judd, spoke on stage about their mother first.
"I'm sorry that she couldn't hang on until today," she said through tears.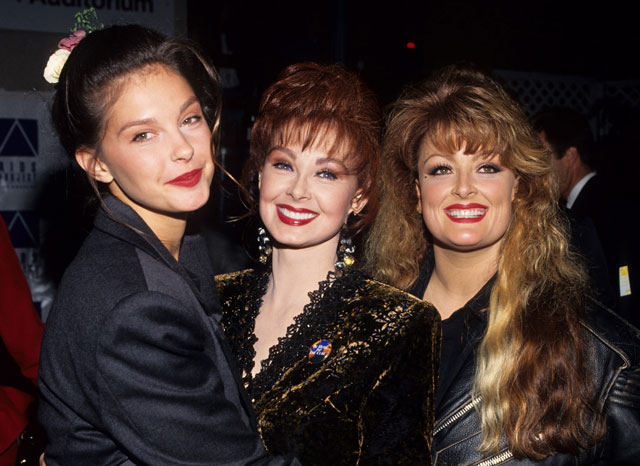 Wynonna then went on to speak about the difficulty of honoring her mother so close to her death.
"I didn't prepare anything tonight because I knew mom would probably talk the most," she said. "I'm gonna make this fast, because my heart's broken, and I feel so blessed. It's a very strange dynamic, to be this broken and this blessed."
She thanked those who have supported her throughout the years, and gave a promise.
"Though my heart's broken, I will continue to sing, because that's what we do," she said.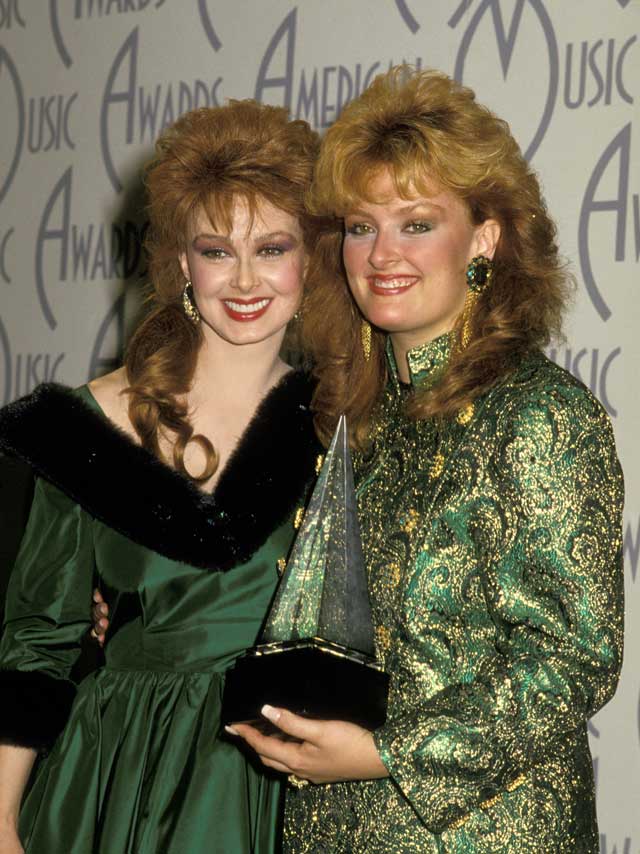 The sisters ended the tribute to their mother by reciting Psalm 23 from the Bible. Those in attendance joined in.
The Judds have asked for privacy at this time and stated that no other information about Naomi's death will be released.
However, Wynonna shared that Naomi Judd died at 2:20 pm on Saturday, and she kissed her "on the forehead and walked away." Their final act as a family was praying Psalm 23 together with Ashley and other unnamed family members.
While Naomi and daughter Wynonna were massive country stars in the 1980s, their career came to a halt when Naomi was diagnosed with Hepatitis C. She was told she had three years to live, so The Judds went on a goodbye tour.
But after a drastic lifestyle change, she was "cured."
Although she never went back to performing full-time, she and Wynonna did occasionally perform together over the years. Their last performance on stage was at the 2022 CMT Music Awards.
The duo was also scheduled to embark on a 10-date tour later this year.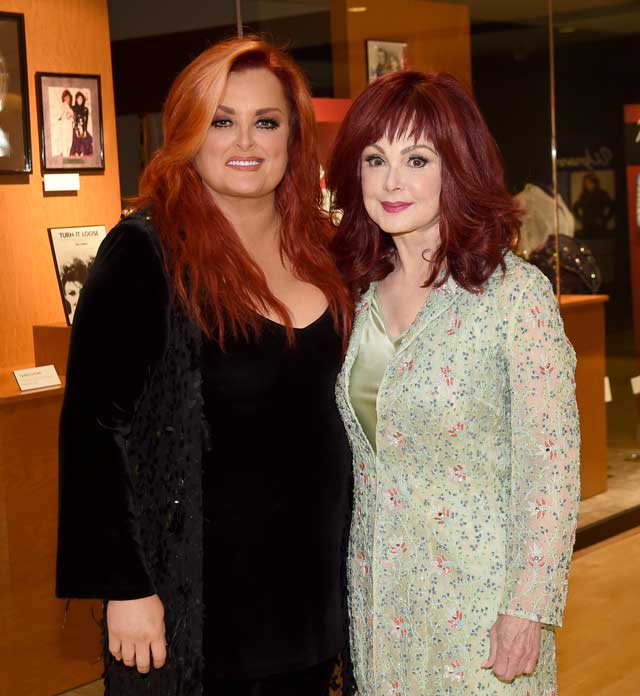 In 2016 she spoke candidly on Good Morning America about severe depression and anxiety and how not everything you saw in public reflected her real life.
"But then I would come home and not leave the house for three weeks, and not get out of my pajamas, and not practice normal hygiene," she said. "It was really bad."
Her interview coincided with the release of her book, River of Time: My Descent into Depression and How I Emerged with Hope, which detailed her life's struggles.
Rest in peace, Naomi.