He's interviewed the Pope, various presidents, COVID-19 specialists, and given millions of Americans the news. David Muir has become a household name through his work as an ABC news anchor for World News Tonight.
Yet just as with anyone else, his career didn't start on the top. This is the untold truth about David Muir – a man who certainly loves his job as a reporter.
Muir has become one of the most recognizable faces in television via his work as World News Tonight anchor. Each night, millions of viewers watch the 47-year-old's show. During his career, he's won several awards for his work – and even his looks.
So how did David Muir get to the absolute top of news broadcasting journalism? Well, it started already as a young child, with Muir having a dream of becoming a journalist.
David Muir – news anchor
This is all you need to know about the well-respected journalist and anchor.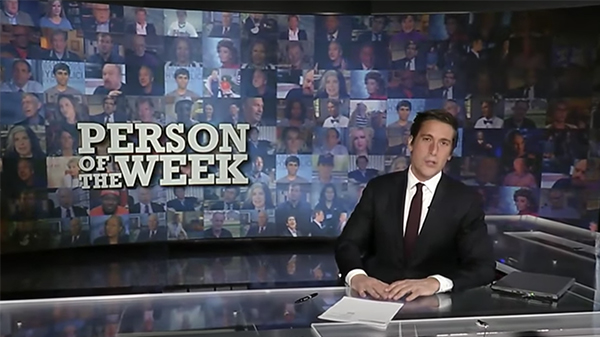 David Muir was born Nov 8, 1973 in Syracuse, New York. From an early age, he knew what he wanted to do. And still to this day, he absolutely loves it.
Many children dream of becoming artists, actors or actresses, star athletes or maybe even firemen? But Muir knew that he wanted to be a journalist right from the start. At 10 years old, he built his own news station from cardboard boxes in his parents' living room, and he never missed watching the evening news.
Talk about being passionate about his future job!
David Muir – childhood
"I didn't care. I thought Peter Jennings was the James Bond of evening news," he told People.
Indeed, Peter Jennings was his role model, and inspired Muir to choose to pursue the profession of journalism himself.
Muir always dreamt about the outside world and what was beyond his neighborhood and backyard. He played alongside his friends on the street, but set himself a strict curfew.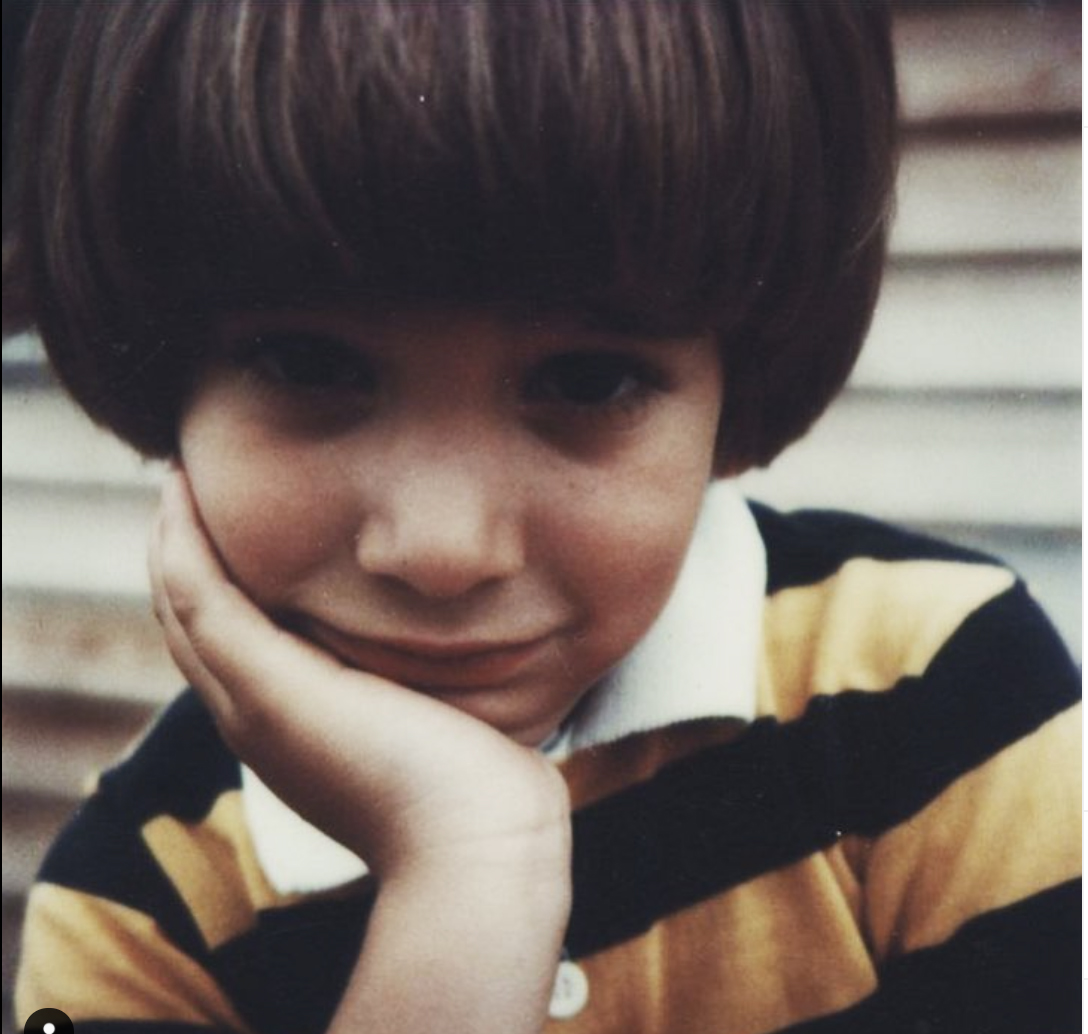 When it was time for the news each evening, he disappeared, and was to be found in front of the TV. Even during Halloween, he lived out his dream of being a journalist. Oftentimes he wore a trench coat and dressed as a reporter.
"When I look back at it as an adult, when I was a kid and I wanted to see the world, that for me meant covering the severe thunderstorms in the next county or going to the New York State Fair with the local reporter and photographer who were willing to let me jump in the backseat of the car," Muir told USA Today.
"Now, I am literally seeing the world. I'm grateful for that, and I could not have put words to it when I was a kid, but it's all the same hunger that drives me today."
David Muir – start of career
Muir was hungry to know more about the profession of being a journalist. At 12, he started writing letters to different local news outlet, and every day during summer break, he recalled rushing out to the mailbox to see if anyone had responded.
Local journalist and anchor Ron Curtis noticed the great journalistic traits in David – such as never giving up before getting an answer – and he invited him to be an intern at WTVH Channel 5.
"I'll never forget," Muir said. "He wrote, 'Competition in television news is keen. There's always room for the right person. It could be you.'"
All of a sudden, David had landed himself his first job as a journalist. And he was thrilled. It was the beginning of a very successful career, and early on he learned a lot from people he still considers to be crucially important to his career.
"I was overjoyed to be there, and remember being so happy with the most menial tasks, and I'm just grateful that they allowed me to do it," he recalls.
"I remember all of their names, and they're all my mentors. I'm grateful to this day, and it's become a driving principle of what I do every day. I really, strongly believe that when we get a chance at our dreams, we have to turn around and recognize that we are keeping the seat warm for the next person who has that dream."
Studied in Spain
While studying at Onondaga Central Junior-Senior High School, David Muir interned at WTVH. He spent hours at the newsroom helping photographers carry equipment, tagging along with reporters out in the field and ripping scripts.
Not only did he love it there, but the journalists also loved having him around the station.
"They had a growth chart on the newsroom wall where each summer and school break I came in, they'd mark me up on the wall and measure how much I'd grown and they would often joke about how many octaves my voice had dropped," Muri said, as quoted in Vanity Fair.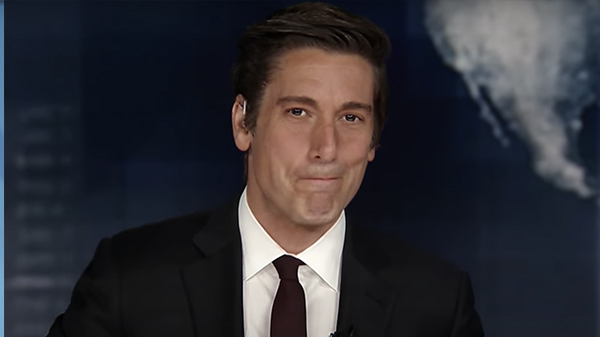 Muir continued pursuing his dream job, studying at Roy H. Park School of Communication at Ithaca College, where he majored in Journalism. During his freshmen year, he was the anchor on the student newscast, and later also minored in political science.
During his college days, Muir got a scholarship to go abroad, studying at the University of Salamanca, Spain for one semester, where he learned to speak Spanish. In an interview with the New York Times, Muir said he credited the experience for being able to interview Pope Francis fluently in Spanish in 2015.
"This was so pivotal," he explained. "This was living with a family, attending school in Spanish."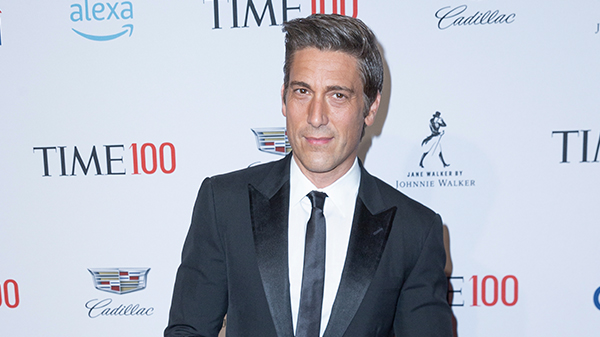 He went on to study at the Institute of Political Journalism in Georgetown, and at the same time interned at the Department of Health and Human Services.
First job in journalism
When he graduated with honors in 1995, it was time to get to work. He returned to his beloved WTVH Channel 5 and worked as a reporter and anchor for five years.
He reported both in the US and abroad. For example, he went to the Middle East, reporting from the Gaza Strip and Tel Aviv following the assassination of Israeli Prime Minister Yitzhak Rabin. It earned him honors from the Radio-Television News Directors Association, Associated Press and Syracuse Press Club.
Following five years at WTVB, Muir moved to work as a reporter for WCVB in Boston. But in 2003, he was close to his dream upon being offered a job at ABC.
Muir became the anchor of the news program World News Now, and not long after, he became the lead correspondent for ABC. In 2011, he was made the sole anchor of ABC's weekend show World News with David Muir. Then, just three years later, he got one of the most prestigious jobs in American network TV.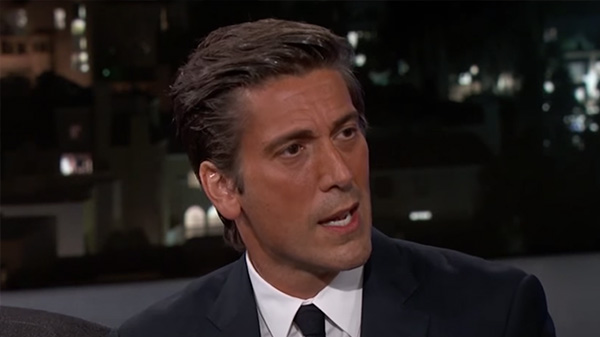 In August of 2014, Muir replaced legendary journalist Diane Sawyer, who had led their weeknight program World News With Diane Sawyer.
Replacing Diane Sawyer on ABC
"Now it is time to say goodnight," Sawyer said in the final broadcast. "I want you to know what a deep privilege it has been to sit in the World News chair."
She continued by praising her replacement.
"You have seen David Muir at this desk, in this chair so many times. You know his command and commitment to bringing you the news," Sawyer said. "I cannot wait to see you in high gear."
Muir returned the compliment, saying: "It has been an honor sitting across from you."
In 2016, two years after he took over from Sawyer, Muir spoke to the LA Times about his "new" job. And you can tell that he's in love with his job, working together with his colleagues and giving millions of Americans their news each and every single day.
"I have always felt if I could not be the reporter I was before I got this job, that people who got to know me through the reporting I've done would wonder, 'What happened to this guy?'" Muir said. "I hope that, over time, people will see that thirst and hunger for curiosity is truly what drives me. It fuels me. I hope they see it in this newscast every night."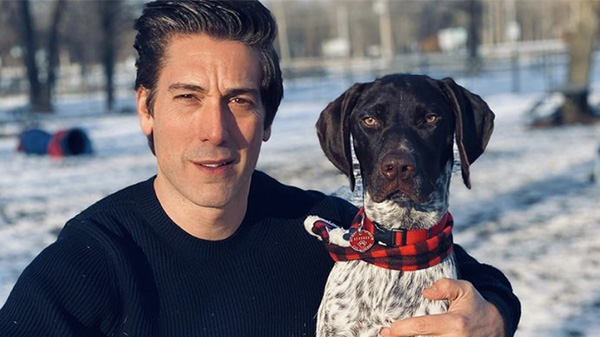 Muir's won several prizes, including an Emmy Award for outstanding live coverage as well as the prestigious Edward R. Murrow award for his reporting from Mogadishu on the famine in Somalia.
Emmy Award winner
For him, journalism is life, and still to this day he loves his job. At the same time, he thinks today's journalism demands new approaches from its audience.
"There's no such thing as building a lineup early in the day and delivering that newscast at 6:30," he told USA Today.
"I think there's an expectation today that if people are going to take time out of their own busy lives to watch us at 6:30, that we owe it to them to break through the noise, to recognize that they've been bombarded with tweets and abbreviated headlines on their smartphones and when they log in to their email all day long."
Muir has received a great number of awards and honors because of his journalistic work. But in 2014, he got a pretty special recognition, being named on People magazine's "Sexiest Men Alive" list.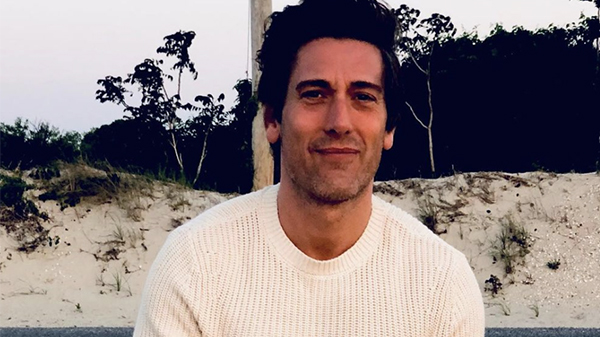 David Muir has truly forged himself a great career, and he started off young, doing all he could to become a journalist.
David Muir – relationships
He gives plenty of credit for his success to his parents.
"I'm grateful to my parents for driving me into that TV station when I was a kid," he says.
"I wasn't nearly as good on the Little League field as I was in the newsroom, and they were willing to take me to that newsroom. I'm grateful to every one of those mentors along the way, and to the mentors here at ABC. I'll never forget the phone call in the field as a rookie correspondent from Peter Jennings [anchor on ABC], and when they said "David, Peter's on the line for you."
As of the last couple of years, Muir has interviewed such influential figures as Donald Trump, Joe Biden, Kamala Harris and former First Lady Michelle Obama. Outside of his professional life, not much is known about him.
The charming journalist is, from what we know, single, and there aren't any records of him ever being married. As Syracuse.com wrote, his work "does not leave much time for a personal life".
David Muir – private life
He wears beautiful suits when appearing on air, with a trademark look Esquire described as "trim dark suits; simple white shirts; solid dark ties. It's a clean, modern look: not stodgy, but authoritative." Muir himself told Vanity Fair that his personal style is "classic, but understated."
Muir loves wearing his "signature sunglasses are Randolph gold-framed aviator". Jon Hamm's lead character in the television series Mad Men, which Muir himself said he'd binge-watched, also wears them.
As a result, the resemblance with Don Draper from Mad Men is almost uncanny. But does he have a drink table like the character in his office? No, instead, he has his awards "arranged in a neat line".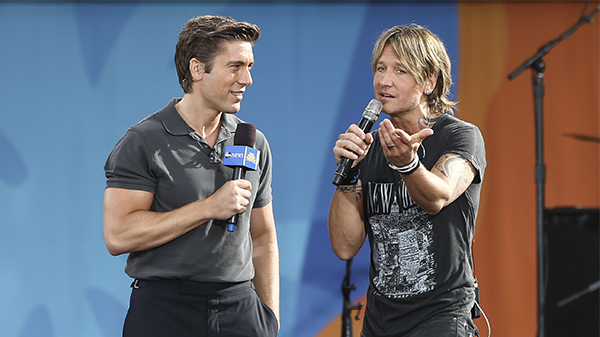 Outside of work, David Muir likes playing tennis and working out on the treadmill.
David Muir – net worth
On Instagram, David might not post pictures of his relationships. However, he regularly shares pictures of his beloved dog. Additionally, he shares photos and videos of his family.
David Muir sure has had a wonderful career in the world of news, becoming a household name all over the United States.
Of course, becoming what could be described as a celebrity amongst journalists also comes with a good paycheck. According to Celebrity Net Worth, Muir makes $5 million per year at ABC, and has a total net worth of $20 million.
It's an understatement to say he's earned it, having worked for his journalistic dreams his entire life. And at the same time, it's a real privilege to see someone who cares about his job as much as David Muir, just as we already suspected beforehand.
Muir seems like a really great down-to-earth guy, giving the people its news every single day without hesitating to asking politicians or other influential people the tough questions.
We wish him all the best in the future, and hope to see him on the air for many years to come!
Please, share this story with friends and family.