Michael J. Fox, now 61, was diagnosed with Parkinson's before the age of 30. The star has dedicated his life to funding and raising money for research for the disease.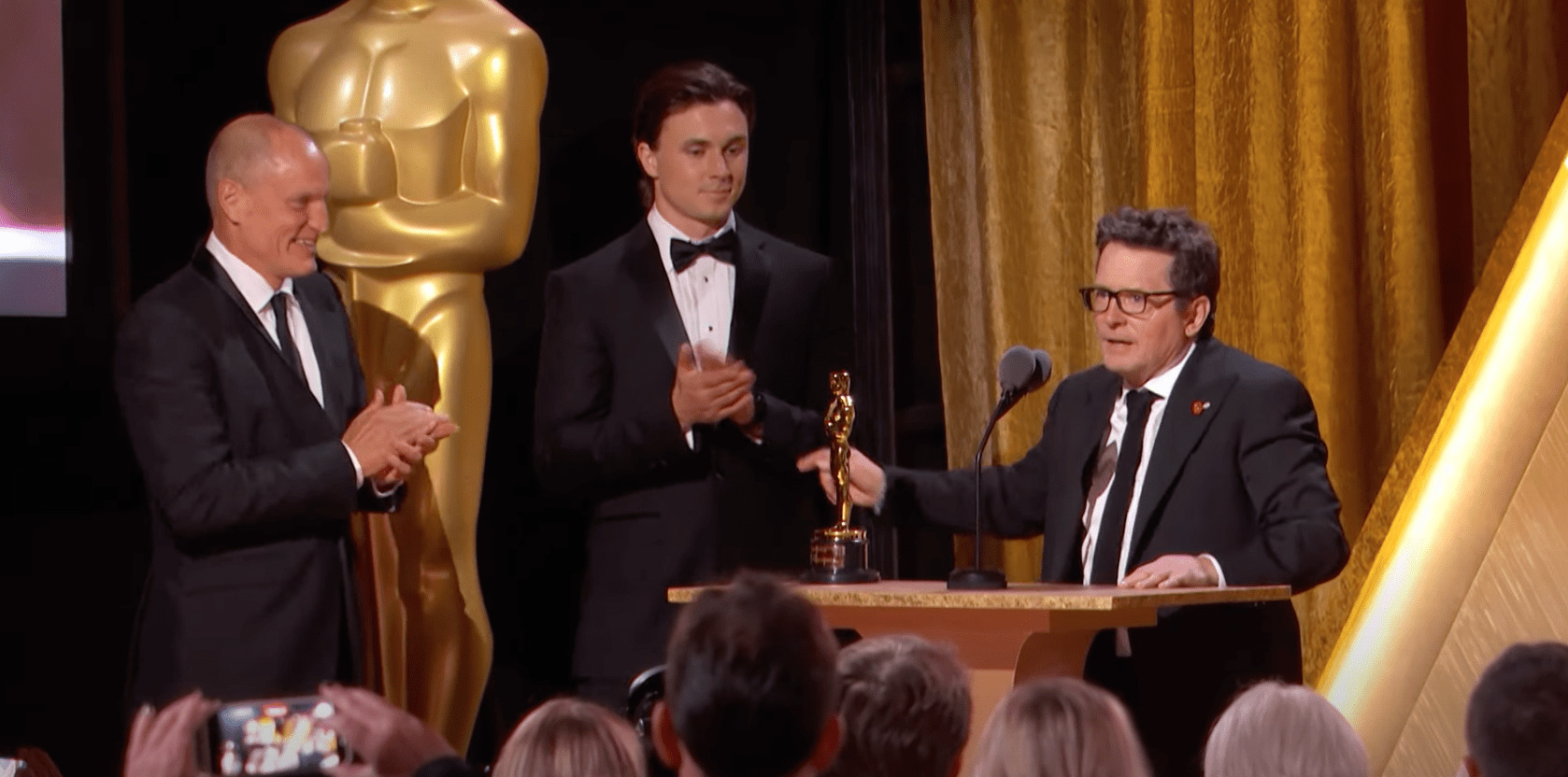 Recently, he was even awarded with the Jean Hersholt Humanitarian Award, which credits stars 'whose humanitarian efforts have brought credit to the industry'. He was presented the award at the 13th Annual Governors Awards at the Fairmont Century Plaza this past Saturday.
It was at this ceremony that Woody Harrelson tightly embraced his friend as he presented him with the award.
Before Michael joined him on stage, Harrelson credited Fox with helping him to gain his first big break in the industry, which was his role alongside Fox in Doc Hollywood.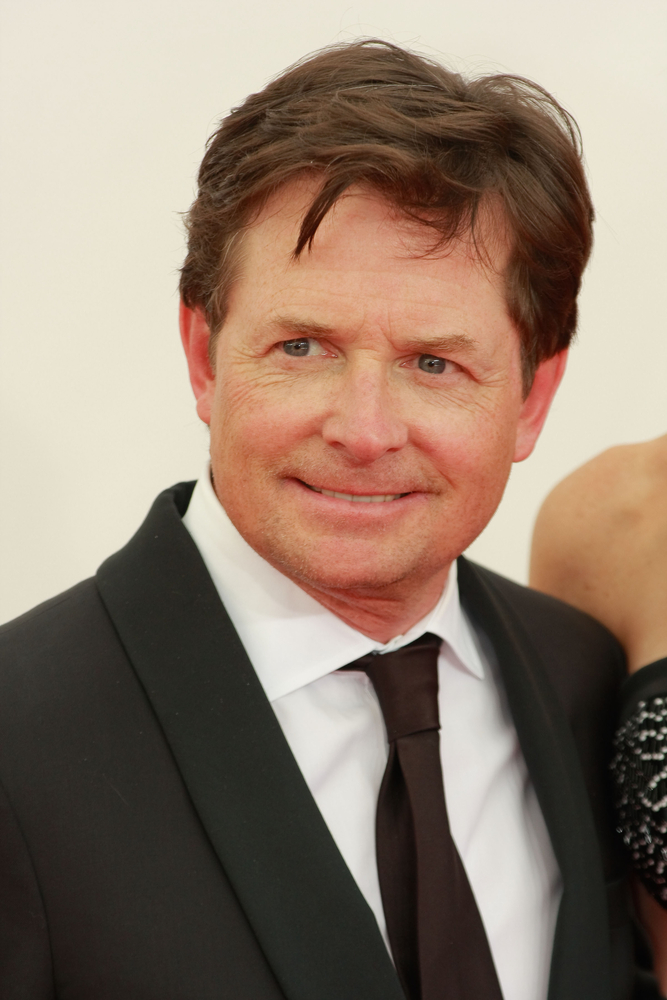 After accepting his award, Michael J. Fox said, "Once I became engaged in learning about the disease, every interaction, every new piece of information I gathered, every researcher or NIH official I talked to, all confirmed, the science was ahead of the money."
The Back to the Future star continued, "The answers could be unlocked with the right investments. I was told I only had 10 years left to work. That was s*****. That's what happened. The hardest part of my diagnosis was grappling with the certainty of the diagnosis and the uncertainty of the situation!"
Fox later explained that he accepted the award as "confirmation" that he is doing the best that he can. He described the award as a "force multiplier."
The star told Access Hollywood: "It's nice to have it confirmed that you're human and you're doing the best you can, and on those grounds, I'll accept it.
"But it's really exciting. It truly is one of those things where if you believe in something, you work towards something, and then have the power of the business turn its eye on you and your efforts for two minutes, it's so powerful and it's so productive. It's a force multiplier. It's really exciting."
The Michael J. Fox foundation was founded in 2000, and it has raised over $1.5 billion for research into the neurological disease.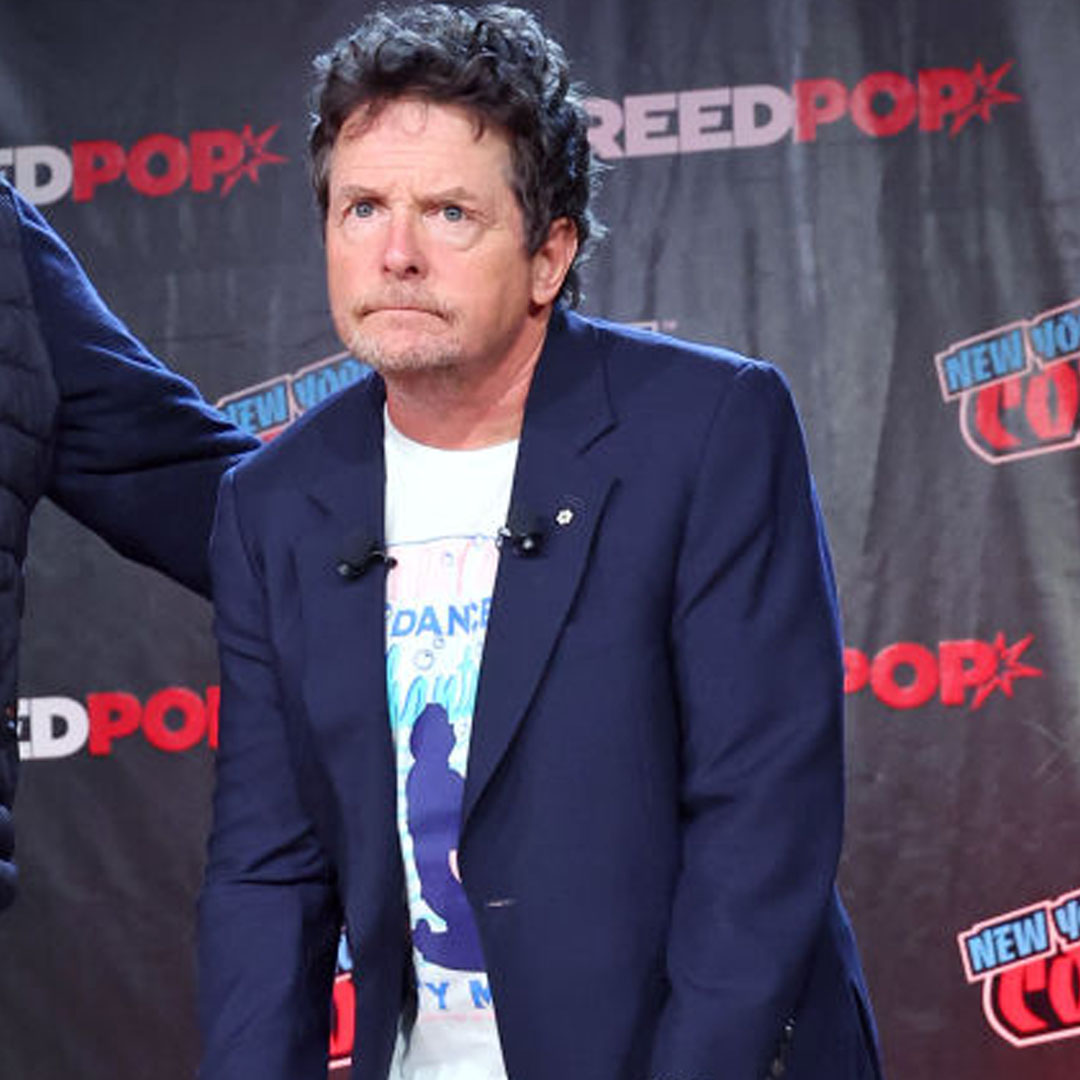 Woody Harrelson spoke on Fox's impact while introducing him for the award show, saying, "To his cause, Michael J Fox has brought understanding, empathy and resolve, and with it inspiration to millions who stand a little taller and speak a little stronger."
Harrelson continued: "And hold on just a little tighter to something humanity needs a whole lot more of, hope. I was at a party in Hollywood – I don't recall the specifics – but it was in the mid eighties, naturally I was in the kitchen where all good parties end up.
"I stepped out for some air and suddenly I came back and it seemed like everyone there evaporated. But everyone was in the living room watching a television show. So I stopped and watch, there was this high school kid and he was electric.
"What he could do with a look or a pause, I was watching a phenomenon in the making. I think of myself as pretty funny, and very funny when I'm high. But this guy was a masterclass in comedy. That was my first introduction to Michael J Fox."
Harrelson went on to tell further anecdotes on how the two became friends, eventually leading to Fox's recommendation for Harrelson to be in their first movie together.
Woody ended his speech by saying, "I owe it to you, Mike."