While officials typically advise against forming a human chain in order to rescue someone from the ocean, in this instance the risky maneuver worked.
On April 14, roughly a dozen people latched arms and made their way into the Gulf of Mexico in Panama City Beach, Florida to rescue a distressed swimmer.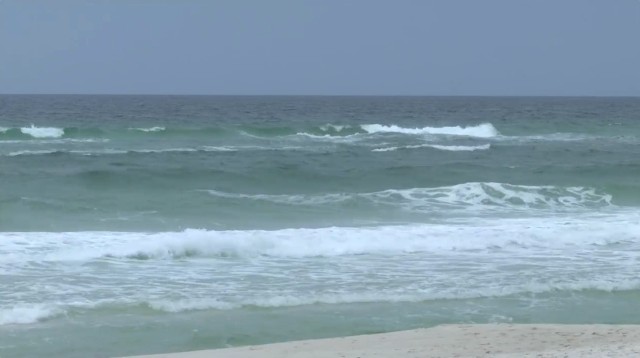 According to WMBB, a young girl became trapped in the rough waters and yelled for help. Ryan Stelmachers and two other bystanders heard the girl's cry and rushed to help.
One woman was able to rescue the girl, however a second woman who had joined the rescue efforts reportedly found herself stuck and required rescuing.
Stelmachers used a raft to bring the woman back to shore, but the current was too strong.
"The current kept pulling us out, pulling us out, pulling us out, and every time we take one step forward, it would take us back three steps," he said.
That's when multiple people linked arms to pull everyone to shore.
While the human chain resulted in a successful rescue, Wil Spivey, beach safety director for Panama City Beach Fire Rescue, doesn't recommend relying on it.
"We're happy that everybody made it out safe yesterday, super thankful for that, but it can go the other way and a single victim can turn into multiple victims or a mass casualty incident," Spivey said.
"I wouldn't advocate that anybody who's not trained to effect rescues enter the Gulf to make rescues. Even if you're a good swimmer, you can get overpowered by the conditions or the victim if they climb on top of you."
Recently, a human chain did not work when bystanders attempted to rescue swimmers at Miramar Beach in Florida. Two people drowned.
Spivey advised would-be heroes to call 911 and wait for lifeguards or officials to arrive. If you cannot wait, only one person should go into the water with a floatation device.
Thank you to those who risked their lives to save another. You are heroes!
Share this story and important reminder about forming a human chain on Facebook.