With the end of the school year quickly approaching and many schools closed for the remainder of the year, those set to graduate in 2020 are posed to miss out on a very special occasion, graduation.
But at least one high school in Florida came up with a unique way to honor the graduating class.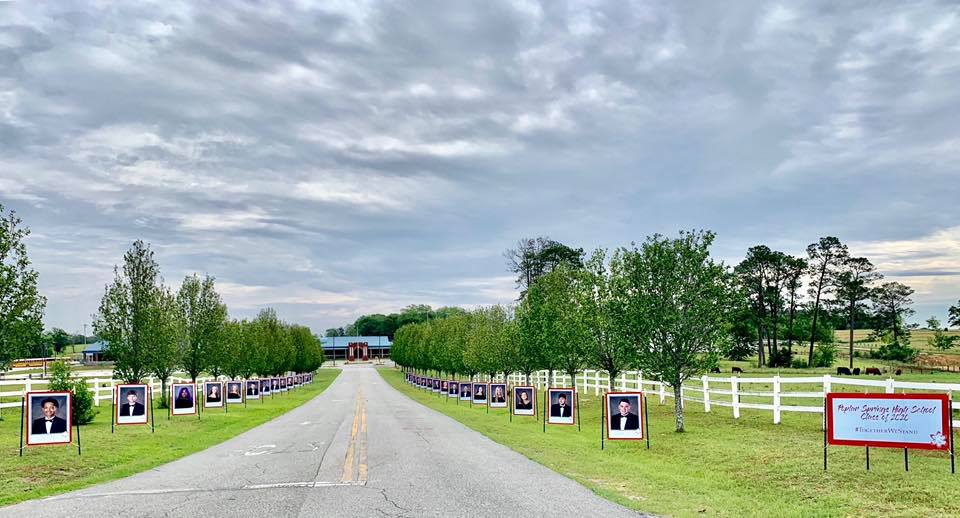 Poplar Springs High School in Graceville, Florida has been closed since the beginning of the coronavirus pandemic, which means that the school's 30 seniors have missed out on a lot of traditional milestones.
"They're missing a lot of the memorable moments that we all hold near and dear to our hearts throughout our whole lives," Farica West, the school's principal, told WMBB.
To help ease some of the pain West organized a senior tribute worth remembering.
"Seeing this display is really, really encouraging because you start to see that everything that you've worked for is not a complete waste," Peyton Brannan, a senior at the high school, said.
West worked with the school's photographer to print large photos of the senior's portraits to display along the school's picturesque drive.
She's said that not only have the students been appreciative of the gesture, but they've had people come from all over just to honor the class of 2020.
While the graduating class of 2020 will surely be unlike any before it and more than likely any after it, they still deserve our recognition. Congratulations to all those graduating this year. The journey may have been extra difficult, but you made it. Hats off to you!
Share this to congratulate all of those graduating this year.