A North Carolina family was in for quite the surprise when after they decorated their home for Christmas they received a letter from their HOA stating they needed to remove one of their decorations.
According to the board, the family's six-foot cross is not a Christmas decoration and in order to avoid a $100 fine, they needed to remove it.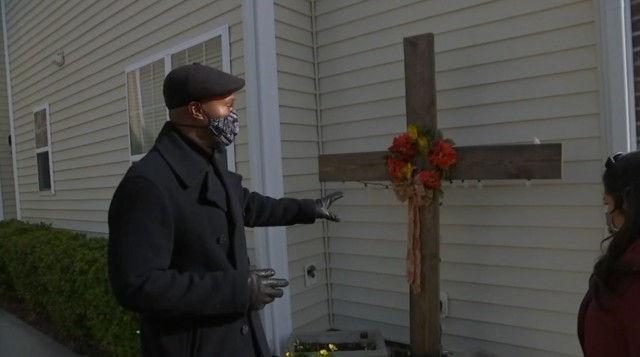 For five years, James Faison and his wife have lived in the Mulberry Park community in Raleigh, North Carolina.
This year, when it came time to decorate for Christmas, they decided to put up a cross. They considered it a symbol of hope, something so many of us need this year.
"We believe that the cross is symbolic of hope, salvation, and deliverance, and it's so important that we have this cross up for Christmastime," James told WTVD.
Not everyone was pleased to see the Faisons' holiday decoration.
Their HOA sent them a letter stating that the cross was considered an Easter or Passover decoration, not a Christmas decoration and therefore would have to be removed.
The couple questioned the violation and rather than provide them with the specific rule they were breaking, the HOA requested that the couple provide a connection between the cross and Christmas.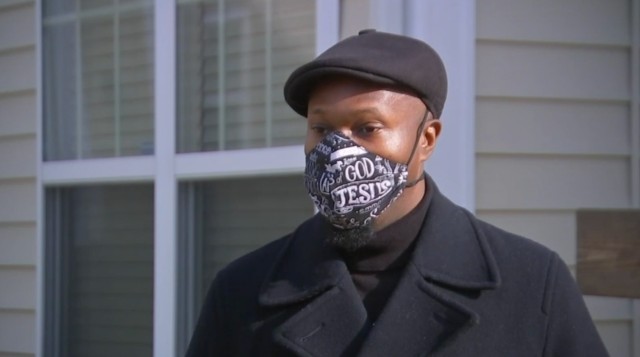 "The cross represents the death of Jesus Christ who died for our sins so we can have eternal life. The Christmas season is associated with the birth of the Savior such as nativity scenes would be appropriate representation of the season," a statement from the board read in part.
The couple provided biblical references, but it wasn't until a local news channel became involved that the HOA backed down and allowed the cross to stay.
Since the Faisons' HOA requires holiday decorations must come down two to four weeks after the holiday, their six-foot cross won't be a permanent display. But that wasn't their plan to begin with.
They wanted to display a symbol of hope during the Christmas season.
Do you think the HOA went too far? Let us know on Facebook.