This year, a pastor at a California church wanted to make sure some local families were blessed during the Easter holiday.
Everyone has been hit hard over the past year, but especially migrant families. Pastor Nelson Rabell of Zion Lutheran Church in Stockton, California wanted to do what he could to help them out.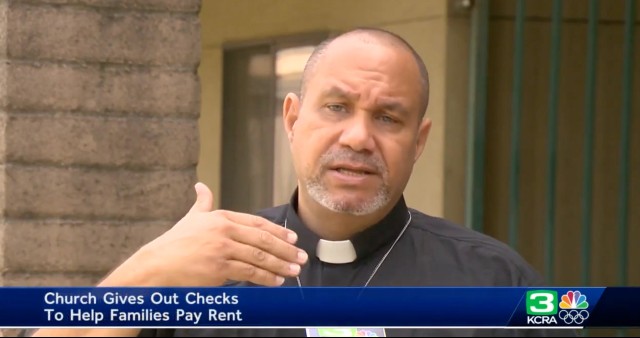 During his Easter service, Rabell handed out $500 checks to 30 families, mostly migrant families. The checks were so they could pay their rent.
Today is an important day for Christians around the world. And I think it was a perfect day to show the community that the church cares and that any assistance we can give the community, especially the migrant community, the most vulnerable community we have in our region, is super important to show them that Christ walks with them as well, he said.
According to KCRA, Zion Lutheran Church received a $300,00 grant from Faith of the Valley, a faith-based nonprofit that aims to provide a better life for those in the Central Valley.
This isn't the first time Rabell has distributed funds to his community.
In January, he surprised 30 more migrant families with $500 checks for rent.
The rental issue is the biggest issue that is affecting the migrant community, and they tell me, you know, they can find help with food, there's food pantries," he said.
"The number one concern they all have, actually some of them have referred to this ministry, if you will, as rental assistance, in Spanish."
Thank you so much for helping these families out. No one should have to struggle and wonder how they're going to pay their rent.
Share this if you want to see more faith-based communities help their communities.