Kids do the damnedest things. They really and truly do.
Just ask Jennifer Bryant whose 4-year-old son Bryant purchased nearly $3,000 worth of Spongebob Squarepants popsicles from Amazon.
In most instances the damage can be repaired, but in this case Bryant found herself stuck with 51 cases of popsicles when Amazon wouldn't accept the return.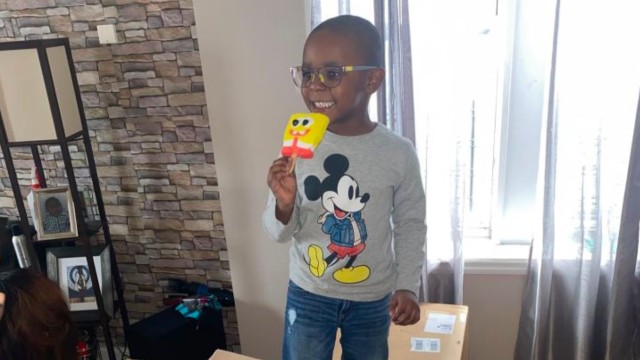 Katie Schloss, a masters degree candidate at NYU who shared a class with Bryant who is pursuing a masters in social work at NYU, posted about Noah on her Instagram.
"Meet 4-year-old Noah from Brooklyn, NY, who loves @spongebob sooo much that he managed to purchase $2,618.85 worth of SpongeBob popsicles from Amazon and had them sent to his Auntie's house," she wrote.
'In case you are wondering, that's 51 cases, containing 918 popsicles.'
Schloss revealed that Bryant, a mother of three with student loans and other family expenses, had no way of paying for her son's purchase.
So she set up a GoFundMe.
Within days 200 strangers raised nearly $6,000 for Bryant.
Schloss shared that the extra funds would be used for "education and additional supports" for Noah, who lives with autism spectrum disorder.
"We cannot thank you enough. Truly," Bryant wrote on the GoFundMe page.
See, everything worked out in the end! And now Noah will have a funny story about the time he ordered nearly $3,000 worth of Spongebob popsicles when he is older.
Share this lighthearted story on Facebook!