Teachers truly are everyday heroes.
Not only do they teach our children the knowledge they need to be successful in life, but so many care for our children as if they were their own by going above and beyond their job description.
JaNeice Jenkins' third grade students had just returned to their classroom after gym when one of her students appeared to be choking.
"I didn't really think, I just acted," she told NJ Advance Media.
Her quick-thinking saved her student's life.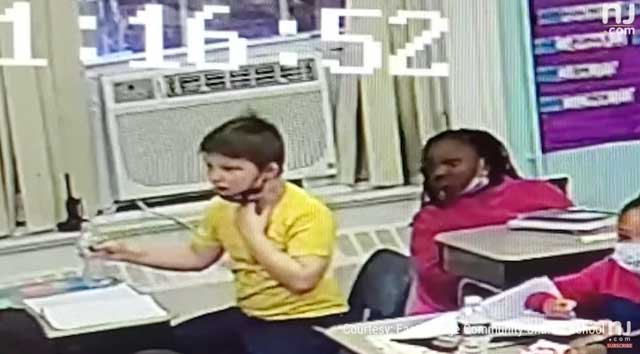 Jenkins' students at East Orange Community Charter School in East Orange, New Jersey were settling into their seats getting ready for a math lesson when one of them began choking.
"I saw he needed help and I just sprung into action to help him. He couldn't breathe, his face was pretty pale and he had a look of desperation on his face."
The boy reportedly attempted to open a water bottle using his teeth and the cap became lodged in his throat when he opened it.
The terrifying moments were caught on camera.
"He ran to me and couldn't talk so he was pointing to his throat."
Luckily the third grade teacher knew exactly what to do. Jenkins, who has been a teacher for 14 years, remembered the training she took when she was a preschool teacher, and immediately began the Heimlich maneuver.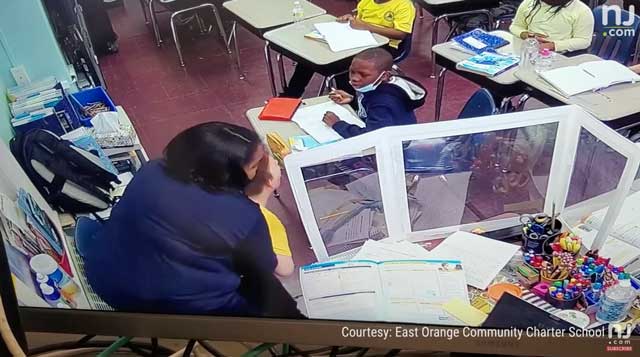 Once the cap became dislodged she brought the student to the school nurse.
"Thank God, I was able to do what I did. This is the first time I ever did the (Heimlich maneuver) for real. I'm glad it worked."
Her school's principal praised her for her courageous actions.
"As a school community, we are so grateful to and proud of Ms. Jenkins. Instead of freezing and panicking, she recalled what she learned in CPR training and used those skills to save a life," Tracey Watkins said.
I think all teachers and school staff should be required to go through CPR and basic first aid training. Don't you?
Share this story if you agree.