The past few weeks Lentravius Geer has spent a lot of time on the road. He's a truck driver from Hartwell, Georgia and has been hauling supplies to Sam's Club to help keep customer's carts full during the coronavirus crisis.
Recently, Geer had an idea. Since kids were out of school and he knew a lot of people in his community were without a job, he wondered what he could do to support them.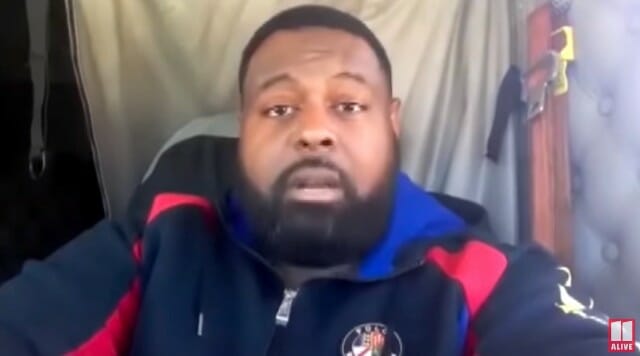 "I'm from a place where there's no opportunity at all."
In 2011, Geer was charged with attempted murder. Ultimately, he was found incompetent to stand trial, but served 19 months in jail and underwent treatment for mental illness.
"When you're moving fast, you don't know how to find your way," he said. "So God had to sit me down and get my attention. And he started speaking. And I started speaking back."
The following day, Geer acted on his idea and went to a Little Caesars. While on Facebook Live he paid for 100 pizzas.
"Most that did pull up, I knew them, and I kind of knew their situation," Geer told 11Alive.
Thanks to the generosity of others he was able to raise enough money to pay for nearly 500 pizzas.
"I had a lot of room in my life for God to work," he said, "and he made it happen."
This is a wonderful way to give back to your community. Thank you, Lentravius.
Share this post on Facebook to thank Lentravius and to inspire others to give back.