A 10-year-old girl named Miracle who played a very important role in the birth of her little sister was recently honored for her actions.
The big sister from St. Louis County, Missouri received two awards for helping her mom deliver her baby sister at home.
Although Miracle was scared, she was able to follow directions and deliver her little sister Jayla all before the paramedics arrived.
"She said call 911 and I called and then that's when she had the baby," Miracle Moore said.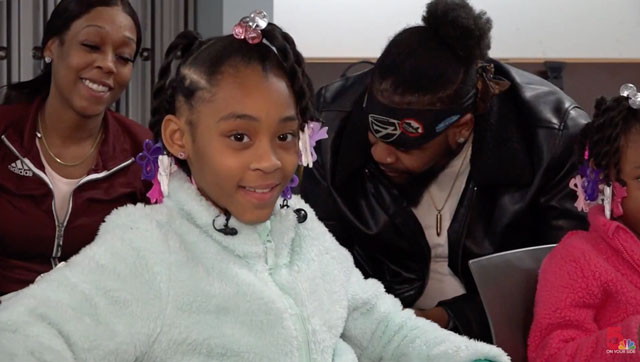 Miracle was at home with her pregnant mom Viola Fair when she began experiencing pain. Viola instructed Miracle to dial 911.
Scott Stranghoener answered the call.
"I learned pretty quick that we had a serious situation. We have a set of protocols that we follow, and she followed all of my instructions to a 'T' and did an amazing job," he said.
Within 10 minutes Miracle had helped her mom deliver her baby sister, born three weeks early on October 23.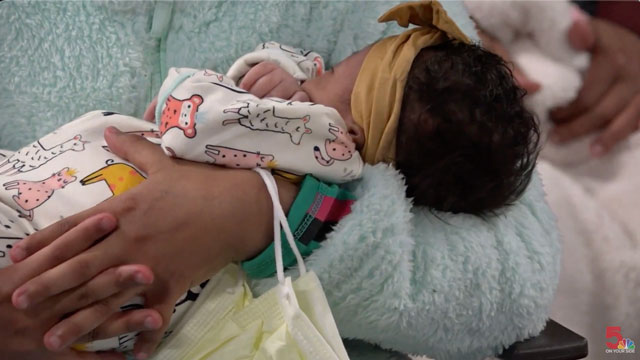 Viola recalled the moments after she gave birth.
"It was definitely a miracle because once I had the baby, she came out, I couldn't really grab her and pick her up and then Miracle came and she wrapped her up in a towel," she said. "She wiped her off and rubbed her back a little bit so she could cry. So, she was really helpful. I am very thankful."
Within minutes paramedics arrived and took over.
"We just picked the baby up first thing wrapped her in a blanket and yelled 'Happy birthday.' It was good," Christian Hospital Paramedic Katie Barbero said.
Congratulations and well done, Miracle!