As a parent, I can safely say that my worst nightmare would be to outlive my own child.
That's why this story really hit a sore spot for me and broke my heart completely.
This nightmare became a horrific and tragic reality for Emma and Mohammad in Detroit, Michigan.
They lost their 2-year-old son after a regular trip to the grocery store in August 2017.
The family was going to the store to buy some food. They could have never imagined that the day would end in disaster and an unfortunate tragedy.
Mom Emma Carver has taken to the press to described the day that changed her life forever.
Her 2-year-old son Ayyan Umar sat in the store cart seat as she pushed it along, stocking up on groceries. She turned around for a short moment to look at some cheese, but when she turned back around and looked at her son she could see his face had turned completely blue. Ayyan had grabbed a few grapes and put them in his mouth.
This is not an impossible scenario for anyone with a toddler. But when Emma heard loud choking noises coming from her little boy, she knew it was serious.
The horror
The grapes were stuck in his airways.
"I even threw the cheese down and then started banging his back," Emma Carver told WXYZ TV.
Emma says she repeatedly tapped his back with full force to get the grapes out — but failed. One customer who was in the store immediately called 911, while another attempted to give Ayyan CPR for five to seven minutes.
Eventually, when the paramedics arrived, they managed to get out one of grapes out but it was too late — Ayyan had stopped breathing and was dead. The second grape was later removed by the doctors in the hospital.
"I feel like it's just a bad dream and somebody's going to wake me up," father Mohammed says as he bursts into tears. "He sleeps on my chest, I see him everywhere."
Grapes danger
The family now want to warn other parents of how dangerous ordinary grapes can be for toddlers, particularly at the grocery store if you aren't paying attention.
The American Institue of Pediatrics says that children under four should never consume whole grapes – they must be divided in length.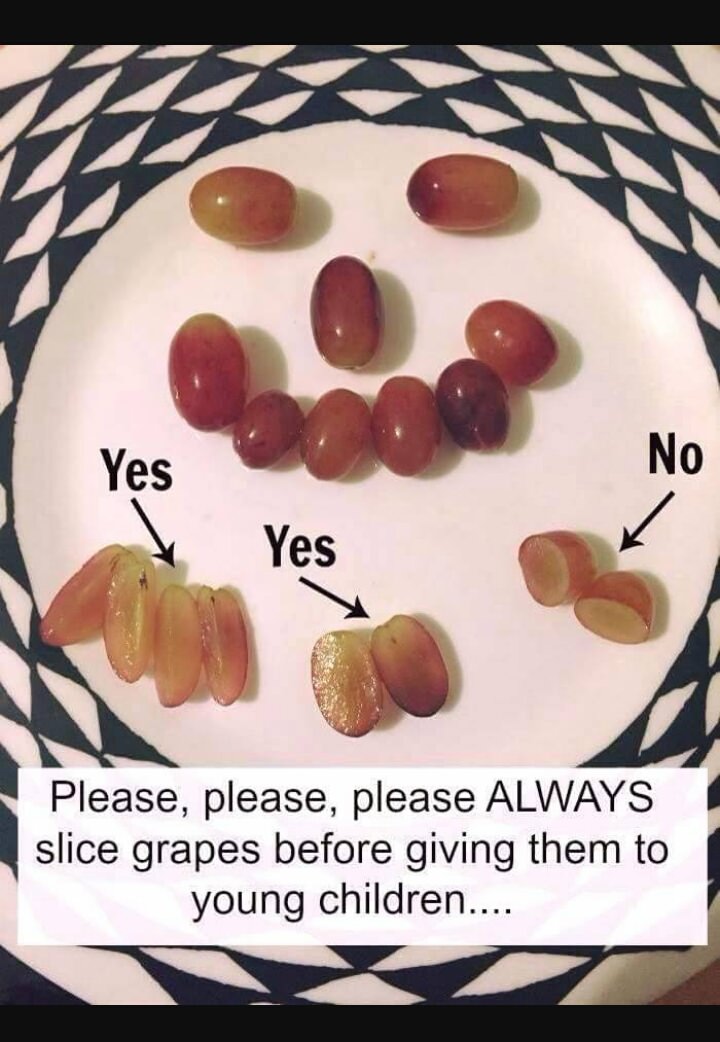 Below you can watch a news report about the tragic incident.
Please help us share Emma and Mohammad's warning to prevent any more children from facing the same tragic fate!
Published by Newsner. Please like.