In the five years since Mary Pine saw her "little brother," 84-year-old Bob Taylor, a lot has changed.
The 95-year-old moved into an assisted living community in Ambler, Pennsylvania and family visits have been limited due to the pandemic.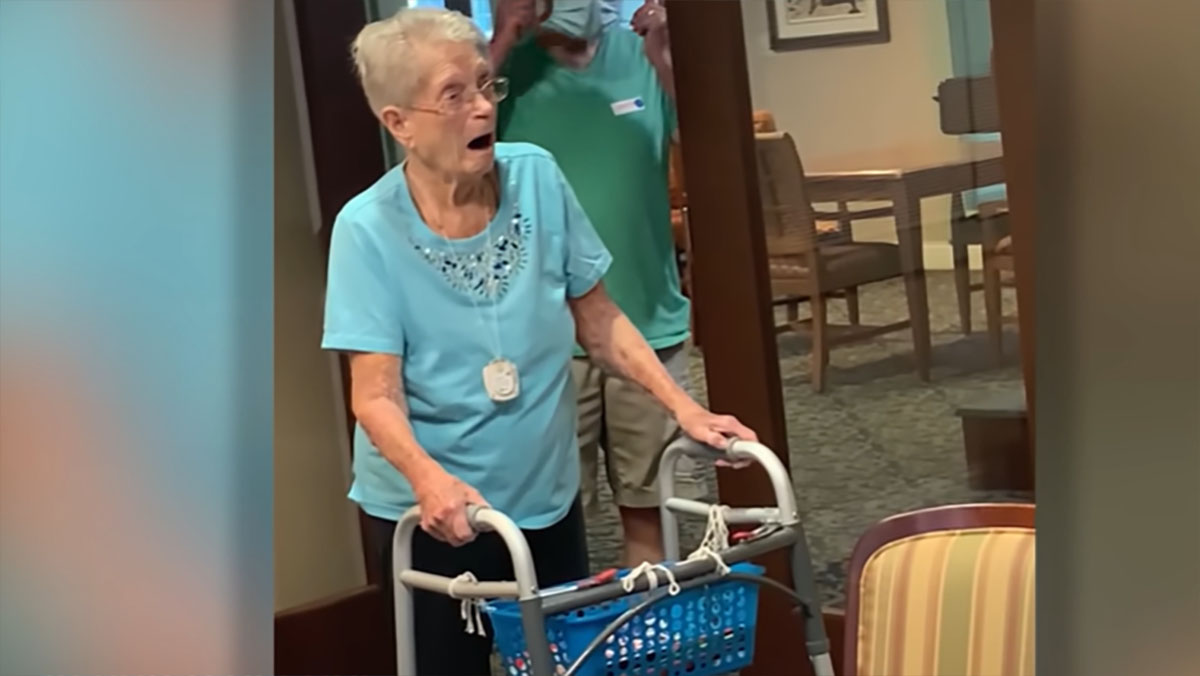 The devoted big sister last saw her brother Bob when she surprised him by showing up at his Atlanta, Georgia, home – now it was Bob's turn to surprise her.
To mark Mary's birthday on July 4, Bob and his two adult children made the 13-hour car ride to surprise Mary, and the reunion was emotional.
Granddaughters Morgan Taylor and Kenzie Hardin caught the precious moment when Mary laid eyes on her brother on camera, and there wasn't a dry eye in the house.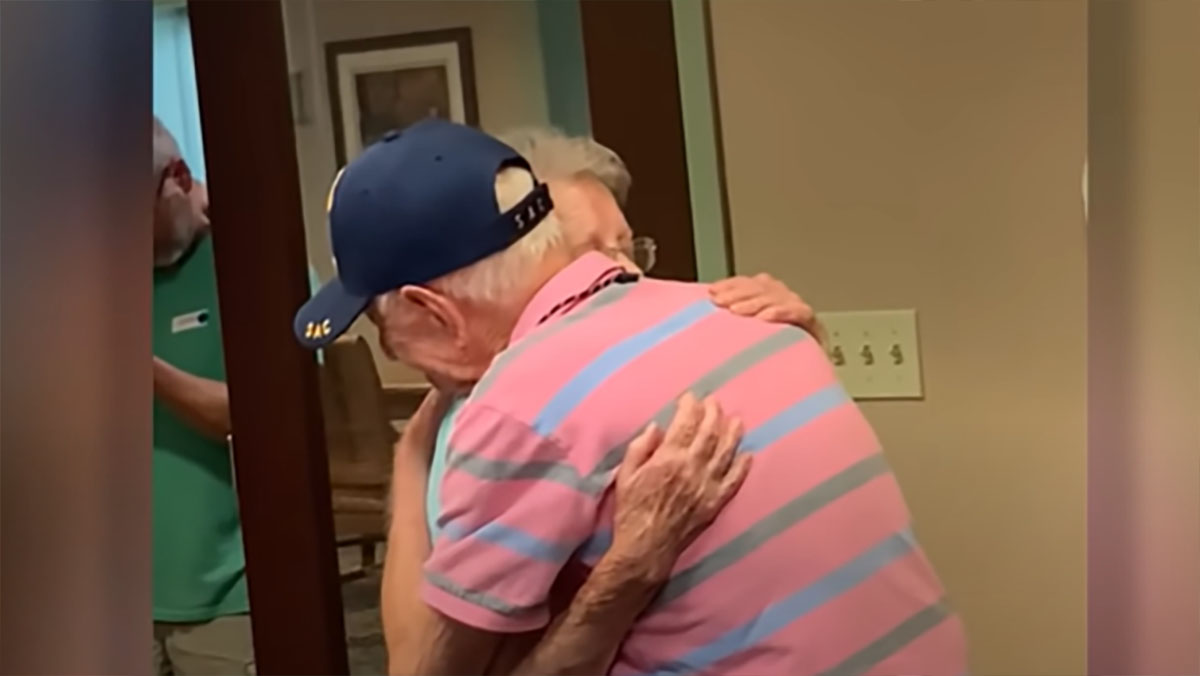 Mary's visible shock turns to joy and she grabs her younger brother and gives him the biggest hug.
When she walked into the room filled with birthday decorations and a cake everyone shouted "surprise" and wished her a happy birthday.
Mary said: "Oh isn't it wonderful?"
Mary gave her brother a heartfelt hug as they both squeezed one another tightly, and she sobbed on his shoulder. The clip of the reunion was posted on Facebook and attracted nearly 2,000 likes.
"It definitely pulled some heartstrings," granddaughter Morgan said. "I'm so happy he got the opportunity to see her again and her reaction was priceless. I know they were both overwhelmed with joy and love and that's all I could ask for as a granddaughter."
I could watch this video over and over again, such a joyous reunion between sweet siblings. Please share so more people can see it.