Donald Trump's dreams of getting a military style 'send-off' when he hands the White House reins to Joe Biden lay in tatters, after defence officials confirmed a military farewell is not being planned.
As per reports, the outgoing president has been making plans for his departure ahead of Biden's inauguration on Wednesday, January 20.
A source he is said to have discussed those plans with revealed to CNN that Trump had expressed his "interest to some in a military-style sendoff and a crowd of supporters". Allegedly, this doesn't now look like happening after the riot that took place at the Capitol Building on January 6.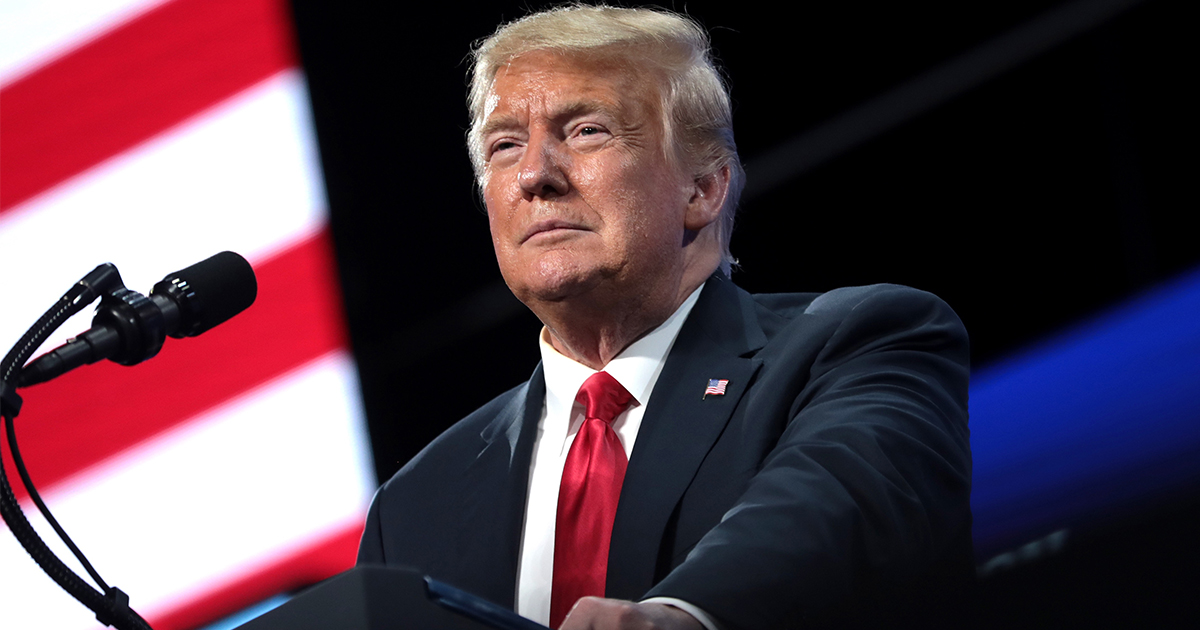 Breaking away from tradition, Trump has confirmed that he will not be attending Biden's inauguration this year, which will make him the first living president in over one hundred years to miss the event.
As opposed to the usual schedule of the outgoing president attending his successor's inauguration, before flying to a military base in Washington that houses Air Force One to make a farewell address to staff and reporters, White House officials are now planning Trump's goodbye as a ceremony to take place at Joint Base Andrews at 8 a.m. on Wednesday.
From there, Trump will depart for Florida on Air Force One, though two senior defense officials have confirmed to Defense One that he will not be receiving the military send-off he was perhaps hoping for.
The current plan is for Trump to be at his Mar-a-Lago resort by the time Joe Biden is sworn in as America's 46th president.
Currently impeached, Trump finds himself in hot water after his perceived instigating of the violence at the Capitol Building on January 6. The outgoing president has also been banned from virtually all social media platforms.
How do you think Trump will go down in history? As a positive president or one of the worst?
Let us know your thoughts in the comments box, and share this article if you're looking forward to Biden's tenure.