A dying one-year-old baby who may have as little as two weeks to live is ticking off a heartbreaking bucket list with the help of his parents.
According to reports, Brice McArdle, of Bloomington, Minnesota, was diagnosed with Embryonal tumors with multilayered rosettes (ETMR) – a rare form of brain cancer – at just nine months old. Tragically, doctors told parents Christine and Chris McArdle that he now has between two and ten weeks to live.
The one-year-old is currently living at a hospice, but his mom and dad are doing everything they can to give him the best possible experiences.
As per Metro, the couple's work colleagues have donated work shifts and cash to the family in a bid to help him complete a bucket-list. So far, Brice has been to the science museum, railroad museum and a Star Wars experience. On Monday he was given a private tour of the Mall of America, where he got to try out all the mall's kid-friendly attractions.
Dad Chris explained: "We got the news that basically it's a done deal, we both just decided we are not gonna work.
'We are going to spend every waking moment with him we can and we trust God with the results of that."
Christine, meanwhile, told CBS Minnesota: "All the things we imagined doing with Brice, all in one 4 to 12 week period. All the things we thought we'd be doing when he was a toddler, we want to do now."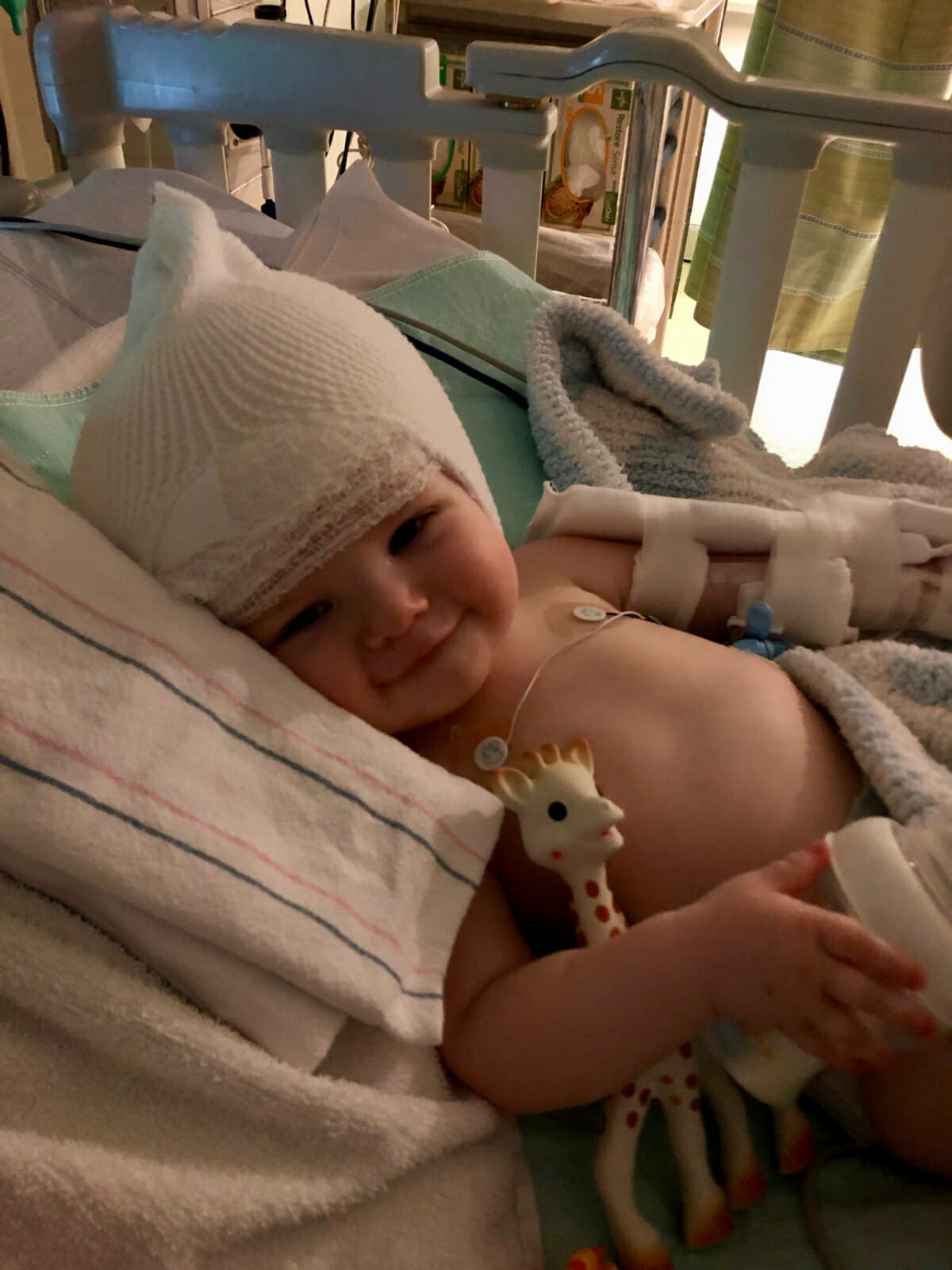 The couple have hailed the bravery of their young son, who underwent five months of surgeries and chemotherapy treatment before the recent prognosis.
"It's impossible to be sad with this child, he's so happy," Christine said.
Our hearts go out to the McArdle family – we can only imagine how difficult this must be for them.
Share this article on Facebook to join us in sending thoughts and prayers to little Brice as he fights his battle.