When our time on Earth is near, countless thoughts flash through our minds or nothing at all.
For Jeff McKnight, there was one thing he thought about, his family. And he wanted to make sure his wife and daughter would be taken care of after he died.
"I am dying of lymphoma. My wife, Laura, has been nothing but a hero during this time," he wrote on a GoFundMe that he set up just days before his death.
"My life insurance is tiny thanks to academia and our savings are nearly nonexistent. My biggest fear is that she won't have resources to get up on her feet. Please consider supporting her through my absence."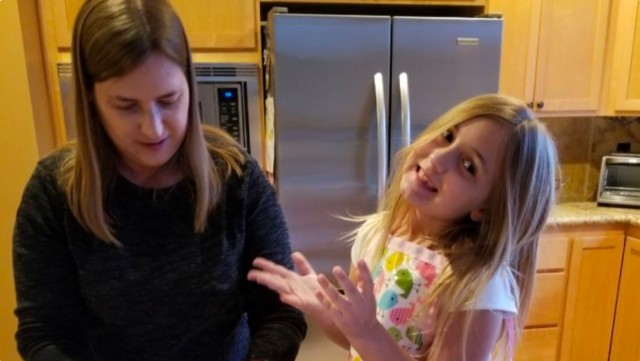 McKnight, a 36-year-old molecular biologist at the University of Oregon, was diagnosed with hepatosplenic T cell lymphoma in March.
Initially they suspected COVID-19 because he was in a high risk category – he was on immunosuppressants for Crohn's disease. After more than a week of searching for a place that would give him a test he tested negative.
"We were told it might be a false negative and to act as though he was positive," his wife Laura told TODAY. "Since no treatment was available, we were told to just monitor it from home unless he started having trouble breathing."
His symptoms got worse.
After several trips to the emergency room, Jeff was finally admitted to the hospital.
While at home, Laura researched her husband's symptoms and came across a startling discovery, hepatosplenic T-cell lymphoma. She "nearly fainted" because it fit his situation "so perfectly."
And that's when she received a call from her husband.
"He called me, and I immediately knew something was wrong because we NEVER talk on the phone, even with each other, but I wasn't prepared for the actual news. He said, 'It's the bad one' and I sort of crumpled onto the floor."
After his diagnosis, he documented his journey both the good and the ugly on Twitter.
Unfortunately, even after four rounds of chemotherapy the cancer continued to progress.
By September, the prognosis was not looking good, and on October 4 he died.
In addition to setting up the GoFundMe, which Laura said was a surprise to her, she later learned that Jeff had contacted several other scientists in case she needed another job.
The two worked together in a lab, he was a researcher and she was a manager.
"I never had any desire to run a lab as a principal investigator, but he always made me feel like a teammate and not an employee," she said.
There was some concern she would lose her job, but she shared in an update on the fundraiser that she has been able to keep her job for the time being.
"He was always looking out for people, though I couldn't have predicted the extent to which he tried to make plans for me and Katherine. I am grateful, and amazed, and not even really surprised because it's the kind of person he was, but at the same time it hurts to think about because it shows how much I've lost."
What an incredible gesture. Imagine thinking of your family like that during your final days.
Share this amazing story about family on Facebook.