Most people know you're not supposed to run into a burning building, no matter what is inside, but sometimes what's left inside is worth the risk.
Paul Wickham and his family had just gone to sleep in their Sioux Falls, South Dakota home when he heard his wife yell "there's a fire!"
The fire was in the basement, where his four children went to bed just minutes earlier.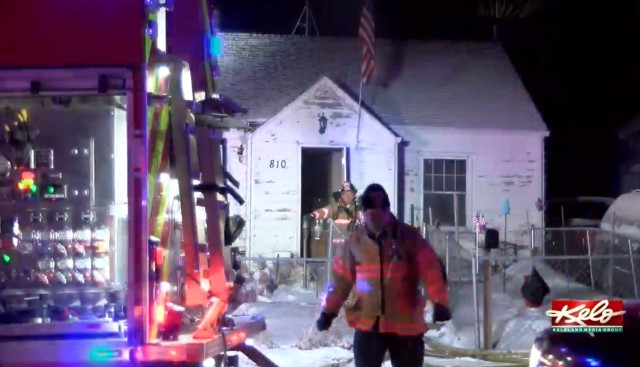 "The flames were jumping through the walls and through the stairs," he told KELO.
The father of four had a fire extinguisher, but the flames were too much. All he could do was yell and frantically search for his children.
Luckily, the family already had an evacuation plan so his children knew what to do.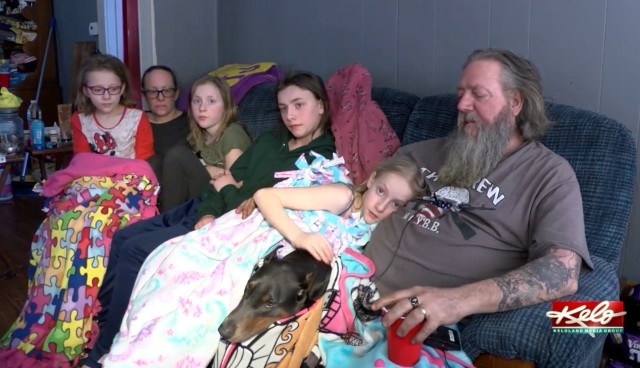 Everyone made it out, including the family's 18-month-old Doberman, though in the commotion Wickham was unable to account for one of his children.
"He went back inside, because he didn't think I was out," Dixie said.
"He thought that we weren't going to get out, so he went down there and made sure we were all out and tried to get the fire out, very proud of him and that he got out safe," James Wickham, 12, said.
The Wickhams lost nearly everything in the fire, and Paul suffered minor burns to his hands, but perhaps the most important part is they all made it out alive.
"Had it been 20 minutes later, we are all heavy sleepers, you might not be talking to anyone right now," he said.
A GoFundMe has been set up to help the family get back on their feet after the devastating fire.
The amount of bravery and courage it takes for someone to run into a burning building is immense. Paul, you are a hero.
Share this story on Facebook to recognize Paul's heroic actions.