It's safe to say a whole lot has changed since Queen Elizabeth ascended the English throne back in 1952.
Not only has she presided over the greatest technological shift in history, but it's safe to say her position as monarch has also evolved in ways she could never have imagined.
Put simply, the world we live in now is not the one she was raised in.
This is, after all, the same Queen who served her country in World War II. The same Queen who worked with the likes of Winston Churchill. The same Queen who is still attending events and conducting affairs at the age of 95. The same Queen who will be celebrated for an incredible 70 years on the throne when her Platinum Jubilee rolls around next year.
Of late, rumors have been abound concerning Queen Elizabeth's health, fueled in no small part by missed engagements and photos emerging wherein she was seen walking with the assistance of a cane.
Yet she remains an iconic figure of matriarchal strength and resolve. And fans all over the world eagerly await any information – big or small – surrounding her position and the oft-secret inner-workings of her daily life.
Perhaps that's why so many people are talking about a recent podcast that discussed in relatively candid detail information regarding the Queen's personal cellphone.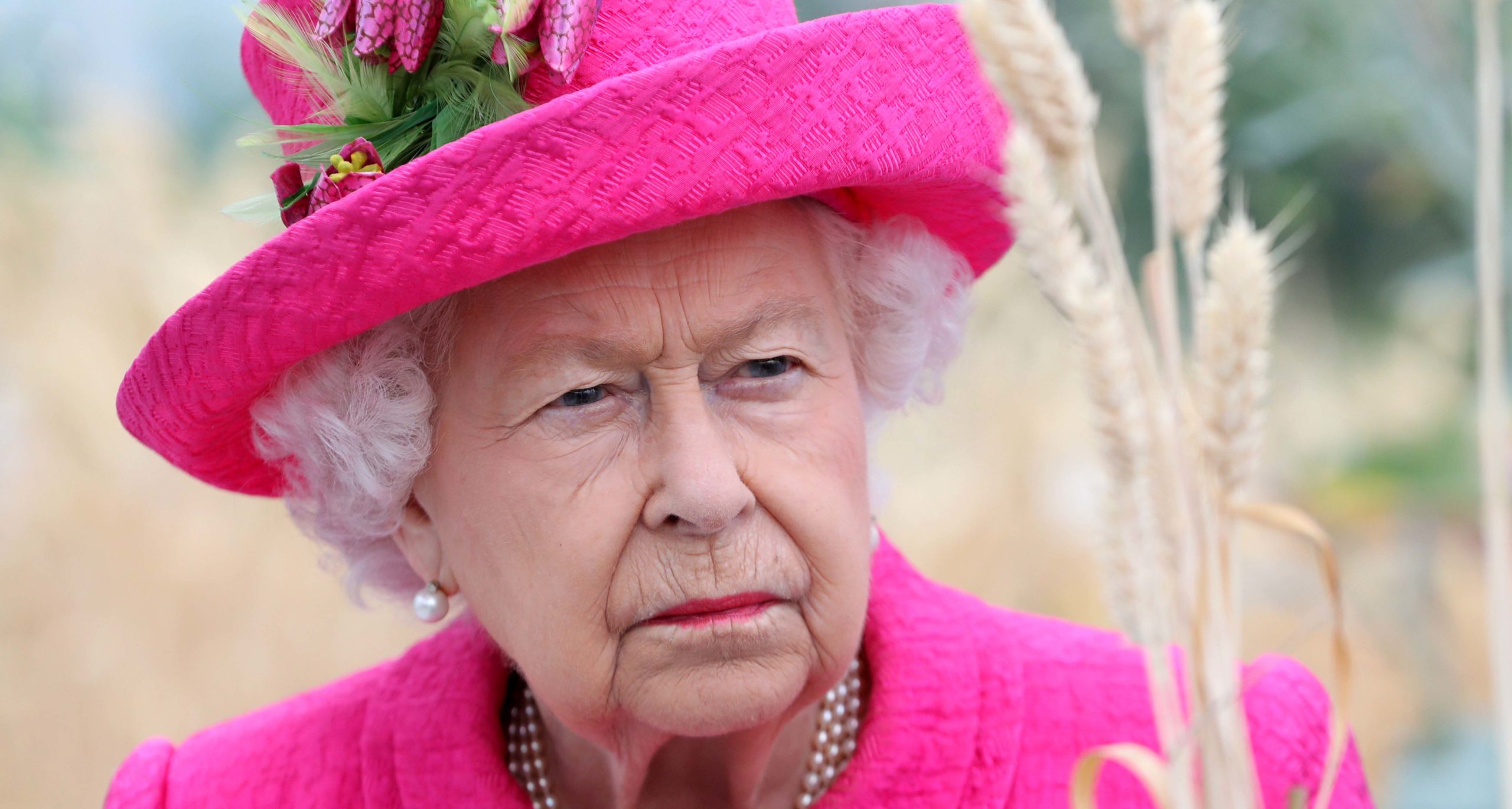 A royal expert, speaking on a US-based podcast, revealed that the Queen owns a phone protected by a "highly encrypted anti-hacking mechanism" set up by MI6 to prevent it from getting hacked.
Not only that, but the podcast also dished the dirt on the two people who have instant access to Her Majesty, including the one person she never ignores a call from.
Curious? Intrigued? Ready for a behind-the-scenes* look at the Queen's cellphone? We bet you are …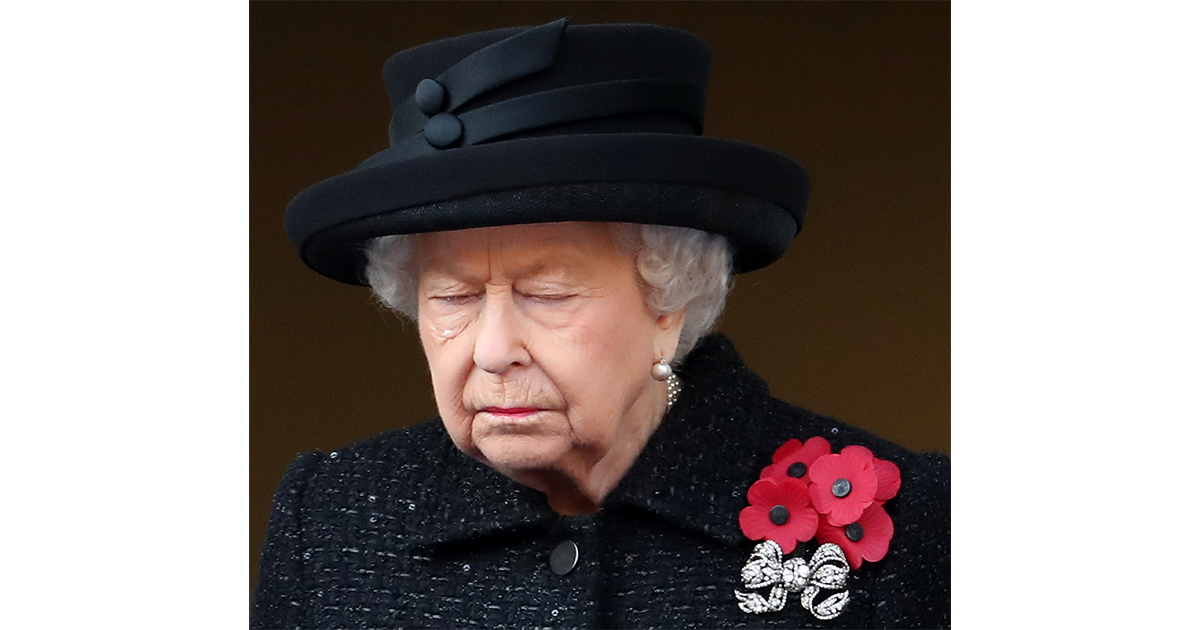 Few figures in history have carried themselves with the same air of infallibility, the same sense of strength and grace as Queen Elizabeth II of England.
The long-reigning monarch (longest-reigning, we should say) has experienced all that a queen could expect to experience during her time on the throne, and then some.
Through it all, she's proven to be beacon of redoubtable reliability, a titan in an arena that has no place for the weak or unsure. Next year will mark the 70th anniversary of her coronation; scarcely has there been a queen or king who has carried the unwavering support of their people for such a long time.
Yet rich or poor, pure or evil, grand or pitiful: Father Time comes for us all. Indeed, Queen Elizabeth has been spotted in recent times walking with the assistance of a cane, not to mention the fact that she's been forced to cancel a number of engagements in order to better take care of her own health.
According to reports, earlier this month doctors gave Queen Elizabeth news that she'd rather not have heard. If recent rumors are to be believed, then fans might well have cause to be concerned as to her overall health.
The Queen was seen walking with the assistance of a cane back in October – in itself not that troubling considering she is 95 years old. Adding to that, however, was the news that she had been told to skip a trip to Northern Ireland after accepting medical advice to rest.
The monarch was hospitalized for "preliminary investigations" a few weeks ago, before Buckingham Palace announced that she had been warned that she needs to rest for two more weeks. A report claimed she would continue with "light, desk-based duties", but wouldn't be doing anything that might put her health in further jeopardy.
Despite her struggles, word on the grapevine insisted that she would be in attendance for the Remembrance Day service on Sunday, November 11. The day – the British equivalent to Veterans Day – commemorates armed forces members who have died in the line of duty.
As such, the Queen's presence is usually standard fare, and it makes sense to assume that she would have been there if there was any possible way to make it happen.
Curiously, though, she wasn't.
On the day of the event itself, a statement was released by Buckingham Palace confirming that Queen Elizabeth wouldn't be in attendance for the Remembrance Day ceremony due to a back sprain.
The statement told how the 95-year-old monarch was "disappointed" not to be able to attend the event, and had made the decision not to appear with "great regret".
As far as monarchs go, Queen Elizabeth dominates the spotlight like few others do or ever have – if she's approaching the end of her days, people want to know.
Naturally, there's a high degree of secrecy surrounding the possibility of her passing. Previous reports have outlined how there's even a secret code phrase to be used in the event of her death, "London Bridge is down".
It should go without saying that if Queen Elizabeth is sick beyond help – that is to say she won't get better – the rest of us will be largely kept in the dark about it, barring some spill or leak from the Palace. That makes predicting if and when it's time to prepare for her passing difficult indeed.
Now, since she's a 95-year-old woman, it's not all that strange that she's resting up instead of being ferried and flown around to meet dignitaries, shake hands, and fulfill her usual duties.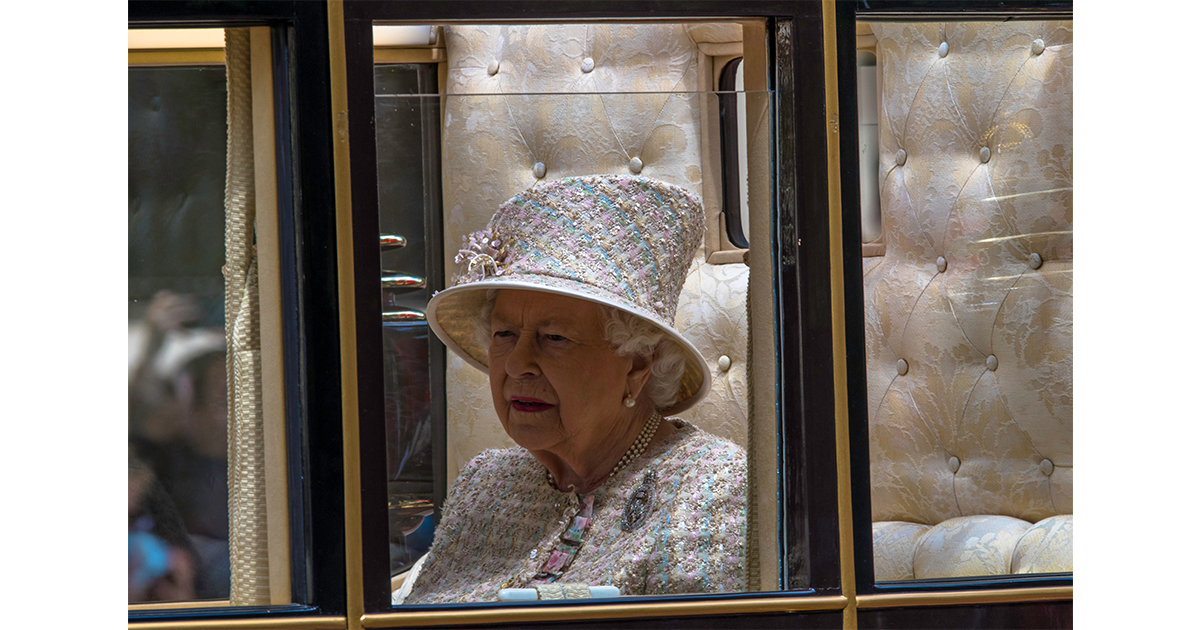 Such talk might have been well and truly put to bed after photos emerged of the Queen on her feet and looking well during a face-to-face meeting at Windsor Castle with General Sir Nick Carter, the British chief of defense staff.
Yet the color of her hands was a detail that could not be missed. They looked noticeably purple, prompting talk as to the potential cause.
There was so much discussion online, in fact, that British newspapers had to reach out to doctors for a possible explanation.
Dr Jay Verma of the Shakespeare Medical Centre explained to Metro: "It might be Raynaud's phenomenon or just really cold hands.
"The purple is due to deoxygenated blood."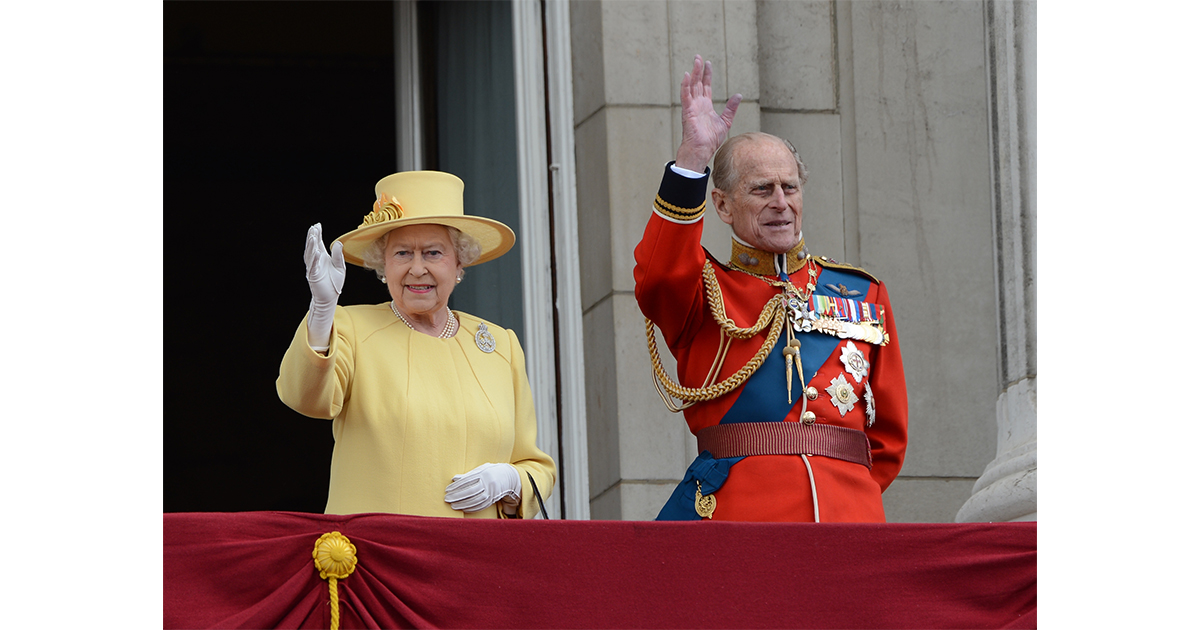 Thankfully, it would seem as though the Queen is emerging from a troubling few weeks unscathed.
More recent updates, however, detail how the Queen appears to be on the mend. Last Sunday, she attended the joint christening for two of her great-grandchildren, August, 9 months, the son of Princess Eugenie, and Lucas, 8 months, the son of Zara Tindall.
The Queen was reportedly joined by immediate family and close friends for a private ceremony at the Royal Chapel of All Saints in Windsor – a good sign, by all accounts, given the talk of her health issues.
So with Her Majesty on the mend, perhaps it's time we turn our attentions to lighter news, namely that concerning the two people said to have unfettered access to the Queen when it comes to cellphone calls.
On a recent episode of the Royally US podcast, presenter Christina Garibaldi asked: "We also have information about who Queen speaks to the most. Right?
"I think it's her daughter, Princess Anne, right?"
Royal commentator Jonathan Sacerdoti then answered: "Yeah! Apparently the Queen has two people who she speaks to the most on her phones and she also apparently has a mobile phone which is said to be Samsung packed with anti-hacker encryption by MI6 so nobody can hack into her phone.
"But the two people she phones the most is said to be her daughter Princess Anne and her racing manager John Warren. 
"He is the son-in-law of the Queen's friend, the late Earl of Carnarvon and his home was Highclere castle in Berkshire which viewers of TV may know better as Downtown Abbey.
"So this is apparently who can get through to the Queen from anywhere in the world if he calls she answers."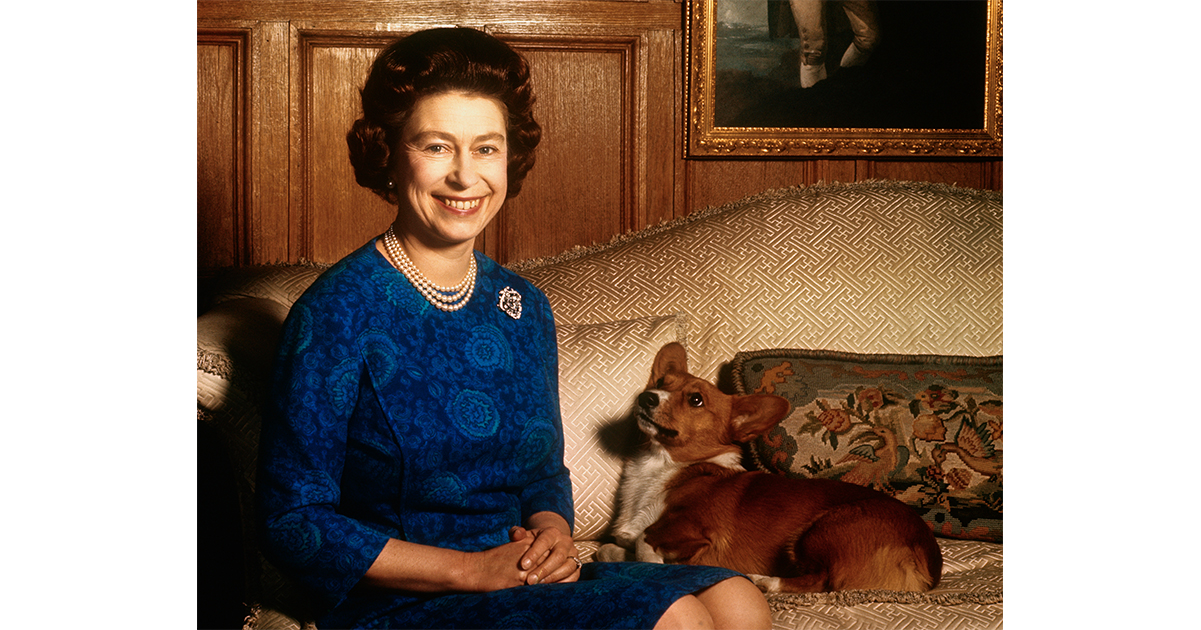 Given the Queen's famous love of horses, perhaps it's not so surprising that the one person she always takes calls from is her racing manager.
Are you a fan of Queen Elizabeth and the British Royal Family? Let us know your thoughts in the comments box on Facebook.
Meanwhile, share this article so that your friends and family can join in the discussion!