There's plenty to get excited about during the summer months. It's a time when those cold nights in front of the fire are but a distant memory; the idea of donning a thick coat to merely walk to the store is laughable.
And yet, there remain dangers only a fool would disregard. The main one, somewhat ironically, is the source of most of the enjoyment: The sun.
Yes, it brings out the best in many people and, when appreciated sensibly, it leaves most with a pleasant golden hue to their skin. Never forget, though, that the sun can also do a whole lot of damage, as one mother is now stressing.
Dawna Wright is issuing a warning to all parents, having taken her four-year-old daughter Asia to the park and left with far more than she bargained for…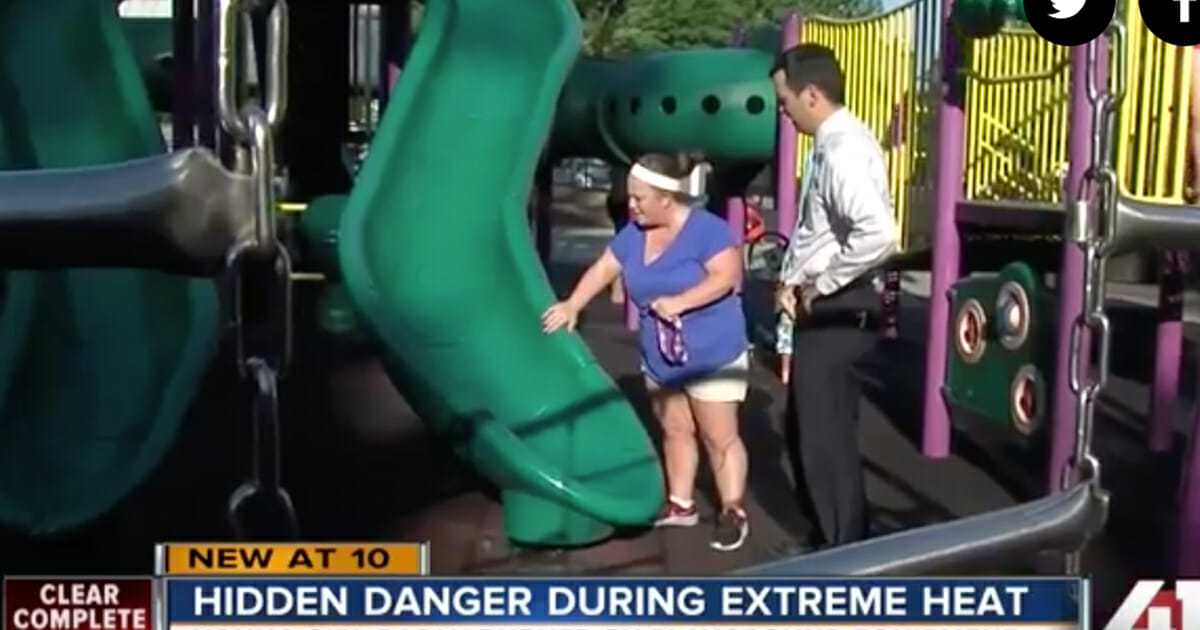 On Memorial Day, mom Dawna Wright took four-year-old Asia to the park. The aim was to enjoy the summer sun and give the little girl the opportunity to do what kids do best: Play and have fun.
As per reports, Wright said that her daughter was keen to mingle with the other children at the splash park, and went straight for the slide. Little did she know the trouble that would come of it.
"She saw a bunch of children playing on the play equipment and she kept wanting to go over there," Wright said, according to The Sun. "We went to go back to the water and she ran from me and went on the slide. That's when she was instantly burned."
Wright continued: "I just assumed that it was safe because all these children were playing and they were playing just fine."
When they got home, Wright posted images of her daughter's injuries to Facebook. It transpired that the four-year-old had sustained second degree burns.
"It was frightening. It was sad and scary. I felt so bad for her," she said. "You could tell that the skin was just gone. It just completely took her skin away."
On the evening of June 28, Action 41 News used a temperature gun to determine just how hot the slide in question was. It returned a reading of 155 degrees in the sun, making it unbearable to the touch.
Since the incident, the slide has been closed due to the heat. Wright, however, says little Asia now has scars from her injuries.
As a result, the mom is sounding the alarm in a bid to prevent it from happening again.
"'Everybody says, 'That wouldn't be me, that wouldn't be my child. I could never let this happen to my child.' It could happen to you. It really could," she warned.
I don't know about you, but I certainly appreciate this warning. It's something I wouldn't expect to happen, but, as the case of Asia proves, danger can lie in the most surprising of places.
If you have any friends or family on Facebook who have young children, share this warning to spread the word!