It's been a long time coming for Prince Charles. Chances are that in all probability it will be a while yet longer.
Of course, we're talking about his ascent to the British throne, a transition he's been prepared and readied for since the day he was born on November 14, 1948.
Yes, that is a rather long time ago.
The eldest son of Queen Elizabeth and Prince Phillip, Duke of Edinburgh, Charles would have been forgiven for dreaming of himself on the English throne when he was a boy.
When he did, he likely imagined a man in his prime, a glorious king cut from the tapestries of old. There's little chance that he could possibly have expected to still be waiting as a grey-haired, near-75-year-old.
The fact of the matter is that Prince Charles has now waited longer than any other heir apparent in British history to claim his birthright. He's the oldest heir on record, too.
His mother, Queen Elizabeth, appears to have been gifted the same longevity as her mother before her – the Queen Mother lived to the ripe old age of 101 before passing away in 2002.
The Queen herself is now 95, and in recent times her health has been called into question on more than one occasion. Naturally, it's impossible not to consider what will come after her, and that's a picture that presents Prince Charles front and center.
Of course, Charles' record is far from unblemished where controversies are concerned, and it would appear that the would-be king is already planning on something that has left both of his sons, Princes William and Harry, unhappy …
One need only take a glance at headlines over the past few months to see that Queen Elizabeth has been the subject of rampant speculation as to her overall health.
Few figures in history have carried themselves with the same air of infallibility, the same sense of strength and grace as she has. The long-reigning monarch (longest-reigning, we should say) has experienced all that a queen could expect to experience during her time on the throne, and then some.
Through it all, she's proven to be beacon of redoubtable reliability, a titan in an arena that has no place for the weak or unsure. Next year will mark the 70th anniversary of her coronation; scarcely has there been a queen or king who has carried the unwavering support of their people for such a long time.
Yet rich or poor, pure or evil, grand or pitiful: Father Time comes for us all. Indeed, Queen Elizabeth has been spotted in recent times walking with the assistance of a cane, not to mention the fact that she's been forced to cancel a number of engagements in order to better take care of her own health.
Again, given her advanced years, it might have been foolish to read more into that than necessary. The follow-on reports, however, left fans of Queen Elizabeth slightly more worried.
The monarch was hospitalized for "preliminary investigations" three weeks ago, before Buckingham Palace announced that she had been warned that she needed to rest for two more weeks. A report claims she would continue with "light, desk-based duties", but wouldn't be doing anything that might put her health in further jeopardy.
Then she missed the Remembrance Day service on Sunday, November 11. The day – the British equivalent to Veterans Day – commemorates armed forces members who have died in the line of duty.
As such, the Queen's presence is usually standard fare, and it makes sense to assume that she would have been there if there was any possible way to make it happen.
Curiously, though, she wasn't.
On the day of the event itself, a statement was released by Buckingham Palace confirming that Queen Elizabeth wouldn't be in attendance for the Remembrance Day ceremony due to a back sprain.
The statement told how the 95-year-old monarch was "disappointed" not to be able to attend the event, and had made the decision not to appear with "great regret" earlier on Sunday morning.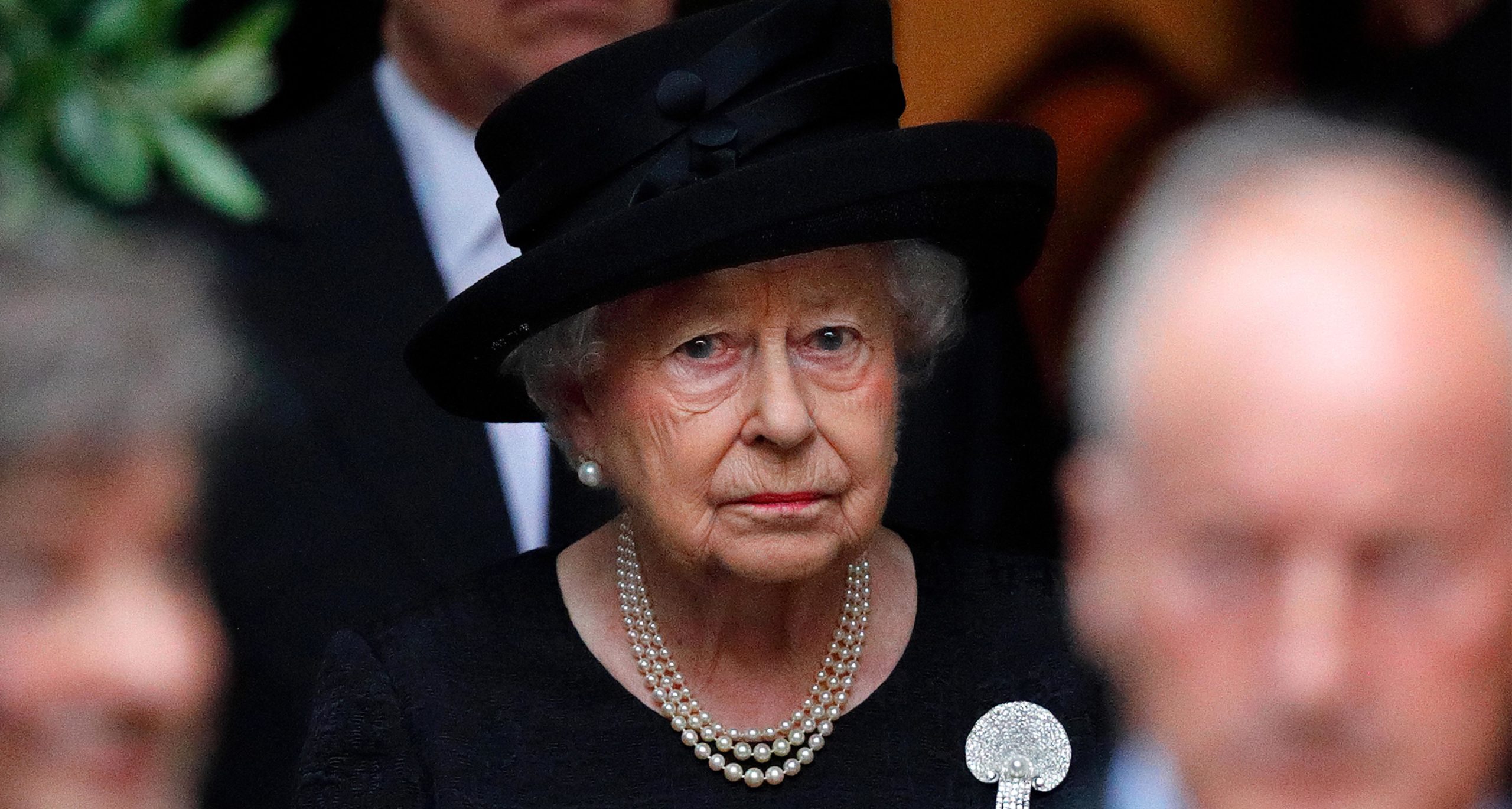 Fortunately, more recent updates detail how the Queen appears to be on the mend. On Sunday, she attended the joint christening for two of her great-grandchildren, August, 9 months, the son of Princess Eugenie, and Lucas, 8 months, the son of Zara Tindall.
The Queen was reportedly joined by immediate family and close friends for a private ceremony at the Royal Chapel of All Saints in Windsor – a good sign, by all accounts, given the talk of her health issues.
Despite that, it's impossible for we, the general public, not to wonder about what will happen when she does eventually leave her post as head of the British monarchy.
Prince Charles, as already stated, is waiting in the wings, but just what sort of transition can people expect when the 73-year-old finally becomes the literal figurehead of his family?
Well, according to reports, he's pushing for at least one change that is already being met by rumbles of discontent from his sons.
The relationship between Prince Charles and Camilla, Duchess of Cornwall, has been a key part of the royal timeline over the past 30-odd years.
The pair engaged in an affair while Charles was still married to the late, beloved Diana, Princess of Wales, and said affair was brought to the public eye. "There were three of us in this marriage, so it was a bit crowded," Diana famously said in a 1995 interview.
Not helped by the sudden, tragic passing of Diana in a car crash in Paris, Charles and Camilla were largely vilified after going on to pursue a romance with each other.
Yet despite the public not necessarily being Team Camilla, the couple got married in 2005. At that time, it was decided that Camila's title would be that of "Princess Consort". As recently as October 17 it confirmed as much on the royal family website.
The website read: "As was explained at the time of their wedding in April 2005, it is intended that The Duchess will be known as HRH The Princess Consort when The Prince of Wales Accedes to The Throne."
Fast forward to present day, however, and Charles is now pushing for Camilla to become Queen Camilla when the time comes.
As per Newsweek, historian Robert Lacey disclosed: "Privately I discovered both brothers are absolutely sick to the back teeth of Charles trying to negotiate full Queen status for Camilla."
It should go without saying that the British public have already been tested on this idea; Newsweek say that a poll was done by YouGov back in May of this year.
Apparently, only 13 percent of Brits think that Camilla should become Queen when Charles ascends the throne. 41 percent, meanwhile, believe she should be called "Princess Consort".
Interestingly, 28 percent believed that she should not be given any title at all.
What do you think about the idea of Prince Charles becoming King Charles? And when he does, should Camilla be made Queen?
Let us know your thoughts on all things surrounding the Royal Family in the comments on Facebook.
Meanwhile, share this article to help us keep your friends and family well informed.