Queen Elizabeth cut quite the tragic figure as she sat in St. George's Chapel for the funeral of her long time husband, Prince Philip.
Dressed all in black, the much-celebrated monarch sat alone to observe COVID-19 protocol, and the images taken are truly heartbreaking to see.
After all, though Prince Philip certainly had his detractors – who wouldn't after spending a lifetime in the searing spotlight of royal life – he and the Queen had been married for an astounding 73 years. Elizabeth had previously described the Duke of Edinburgh as her "stay and strength".
As such, his passing has naturally plunged her into a deep grief, a grief, we might add, that she must face in plain view of the eyes of the world.
Yet this is the Queen of England we are talking about, a woman whose durability and character have not only stood the test of time, but have excelled in an arena where only those with the utmost fortitude could ever hope to survive.
New details following Philip's funeral have revealed the way in which this remarkable woman paid a final tribute to her husband, including one specific detail that is like to leave you reaching for the tissues.
Prince Philip's death came after a month-long stay in hospital, but in truth his health had been waning for years. He eventually passed away on Friday, April 9 at Windsor Castle, having become Britain's longest-ever serving consort.
Buckingham Palace released a statement confirming his death, which read:
"It is with deep sorrow that Her Majesty The Queen announces the death of her beloved husband, His Royal Highness The Prince Philip, Duke of Edinburgh.
His Royal Highness passed away peacefully this morning at Windsor Castle.
Further announcements will made in due course.
The Royal Family join with people around the world in mourning his loss."
A royal source told the New York post that Philip wished to pass away in the comfort of his own home – something that was realized.
"It was the Duke's fervent wish to die peacefully at home," the royal source said. "We knew that when he was taken home it was to die on his own terms, not in a hospital bed, but in his own bed.
"Philip didn't want any fuss. He wanted to do things his way until the end," the source added.
And do it his own way, he did. That much can also be said about his funeral, which took place just over a week after his passing, on Saturday, April 17.
The details of Prince Philip's funeral had already been planned a long time ago, though certain finer points had to be revised due to the COVID-19 pandemic.
According to the Daily Mail, Philip oftentimes told his beloved wife, Queen Elizabeth, that he wanted his final journey to be "stuck" in the back of the Land Rover, and then "driven to Windsor".
The Land Rover that carried him on his final journey, a modified "Defender 130 Gun Bus", was designed in part by Philip himself. "Just stick me in the back of a Land Rover and drive me to Windsor," he once told the Queen when discussing his funeral.
Prior to the service itself, Queen Elizabeth and her and Philip's four children – Charles, Anne, Andrew and Edward – formed a solemn procession alongside Prince William and Prince Harry, as well as Peter Philips – Prince Philip's eldest grandchild – Vice-Admiral Sir Tim Laurence, and the Earl of Snowdon.
As per reports, the Queen had written her note by hand on a card edged in black, to follow the mourning rituals of the royal family.
The wreath, meanwhile, featured white lilies, small white roses, white freesias, white wax flowers, white sweet peas and jasmine.
New details have now come to light regarding the aforementioned 'letter' written by the Queen, and though we're light on specifics, it appears that one cute element has made its way to the media.
The note was signed "Lilibet", which fans of the British royals will know was Queen Elizabeth's childhood nickname – she reportedly had trouble forming the word 'Elizabeth'.
According to an article by People Magazine, the late Prince Philip is thought to be the last person to call the Queen by that nickname, so for her to use it to sign off the last note she'll ever write to him was certainly a touching gesture.
Queen Elizabeth will reportedly remain in an official mourning period until April 22, though it's said that during this time of reflection, the Royal Family will try to support her in every way they can.
A former senior aide told People: "Her family will step up and be by her side, but she will carry on. She understands that she has a job to do, and [Philip] would have wanted her to crack on. She did do so when he retired from public life."
A source told the Daily Mirror, meanwhile: "The Duke of Edinburgh is irreplaceable and the Queen's dedication to duty is undiminished.
"But senior officials and members of the family have long had an eye on ensuring she is more supported in the future and it seems sensible to start employing this now."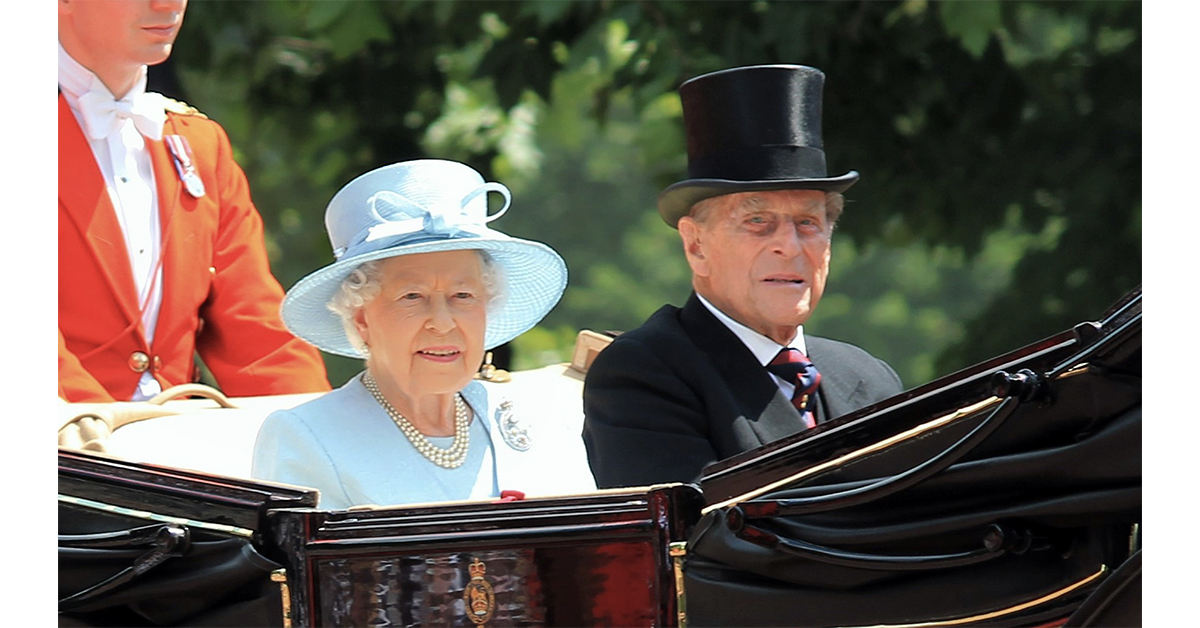 Rest in peace, Prince Philip. We are sending all our thoughts and prayers to Queen Elizabeth, the Royal Family, and all of those who knew him.
Please, share this story on Facebook with friends and family to honor Prince Philip.