A 2-year-old boy managed to get hold of a loaded gun in his home and shot himself while his mother was in the next room feeding his baby sister.
Leighton Owings, from Indiana, was rushed to hospital but died of his injuries after being struck by the single bullet on December 15, according to Indiana State Police.
Police are still investigating the incident which has prompted gun safety campaign groups to question how a small child could find a loaded gun, let alone kill himself with it.
Tributes have been pouring in for the youngster on a GoFundMe page which was set up to help Leighton's mom, Caci Seals, her baby daughter Raelynn, and her fiancé Noah Collins with funeral costs.
"If you knew Leighton, you'd know that he was smart, funny and fun to be around. He loves his family and loved life," said Amber Wilson, the organizer of the fundraiser which has reached $11,000 so far.
"We are raising money to assist with unexpected funeral costs, services, and time Noah will have to take off of work to care for Caci and Raelynn. We are forever grateful and overwhelmed by your kindness, prayers, love and support during this time," added Noah's sister Amber.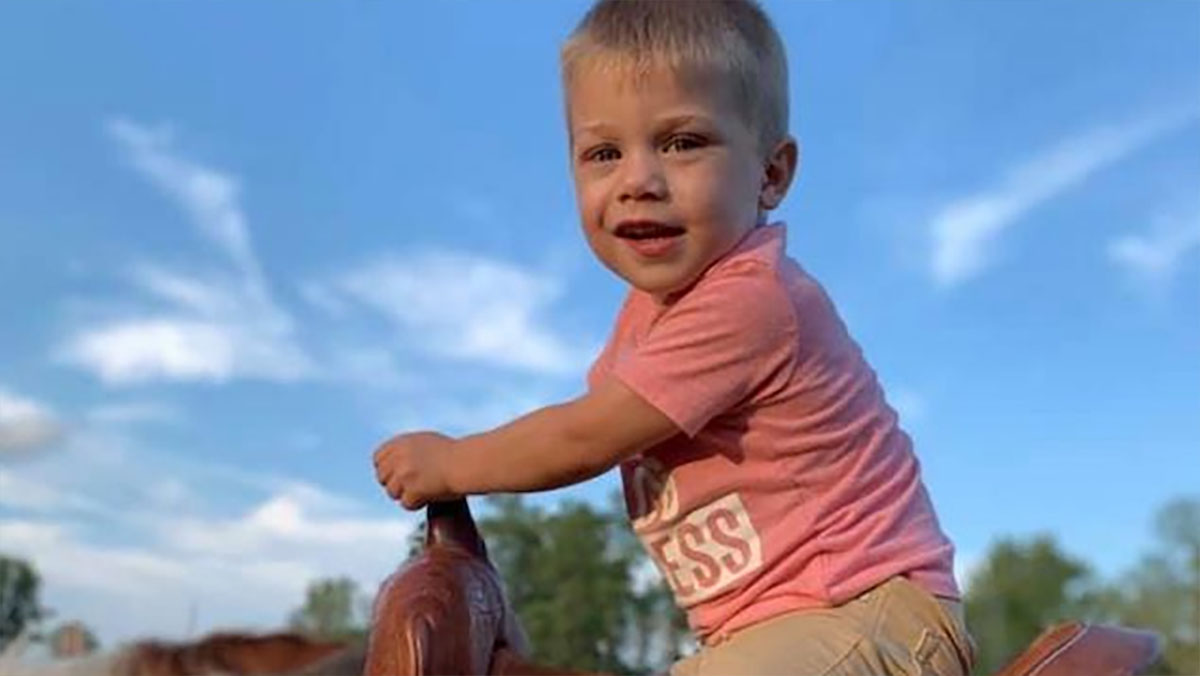 His death was among at least 270 unintentional shootings so far this year, resulting in 109 deaths, by children 17 or younger in which they shot themselves or others, according to the organization Moms Demand Action for Gun Sense in America, which is part of the nonprofit Everytown for Gun Safety.
"Storing guns locked, unloaded and separate from ammunition keeps guns out of kids' hands and can save lives," the groups wrote.
Leighton's death comes just days after a 5-year-old Georgia girl was killed after playing with a handgun in a bedroom while an adult was in another room.
According to Moms Demand Action an 11-year-old boy in Woodbridge, California, shot and killed himself while he was at home online learning.
The rates of unintentional shootings by children have increased this year with more people at home. There has been a 43 percent increase in such shootings between March and April compared to those months in the three years before, as reported by Little Things.
The Be SMART program launched by Moms Demand Action promotes these five steps to keep kids safe from guns:
Secure all guns in homes and vehicles
Model responsible behavior
Ask about firearms in other homes your child visits
Recognize the role of guns in suicide
Tell your peers to Be SMART
"Assume children and teens can find guns," the program says. "Store firearms locked, unloaded and separate from ammunition."
This tragedy is made even more horrific by the fact it could have been so easily prevented.
My heart goes out to the family of this sweet boy suffering unimaginable pain. Rest in peace Leighton.
Please share.