In some way, shape of form, the coronavirus pandemic has touched all of our lives.
Even those who haven't gotten sick have had to adapt their lives to help measures put in place to slow the spread of COVID-19. In some countries, lockdowns are in place preventing people from visiting loved ones who might be at heightened risk.
A war veteran who survived both the Spanish Flu and World War II was forced to celebrate his birthday alone due to coronavirus measures in England.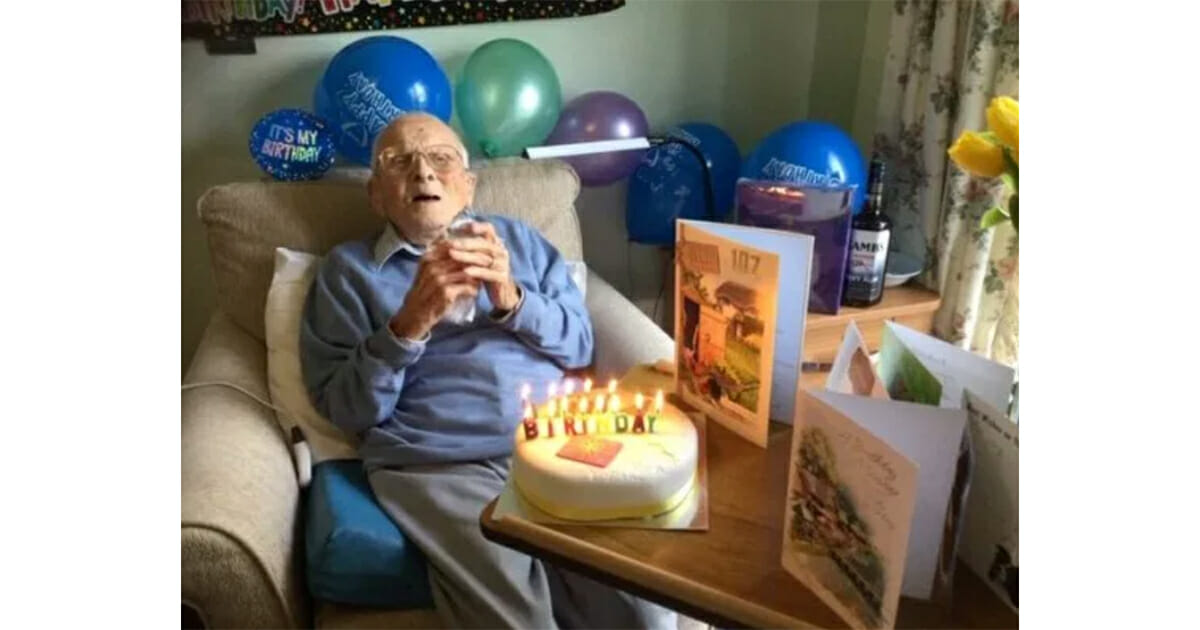 Reg Lewis saw action in Singapore and Indian during World War II and only stopped working at the grand old age of 93.
Unfortunately, Reg's family were unable to join him on his 107th birthday party, but that didn't stop his care home from throwing him a bash.
Christine Candlish, chief executive of South Devon Rural Housing, said: "Everyone is fond of Reg and staff are delighted to see him tick off another year in his amazing catalogue of personal milestones.
"The current health emergency obviously puts a strain on the staff and residents of care homes – and especially their loved-ones, who are unable to visit.
"Our priority is to protect our residents and keep them safe during this difficult time but the people around Reg will make sure that he has a good time as he celebrates his birthday among friends."
Reg was born a year before the outbreak of the First World War, and subsequently lived through the Spanish Flu epidemic. He was 21 when Adolf Hitler rose to power in Germany. So far, he's lived under 21 British Prime Ministers and four monarchs.
While Reg's family might not have been there to celebrate his birthday, we're happy he got a party of sorts.
Join us in wishing this living legend a very happy 107th birthday! Here's to hoping he sees many more!
Share this article on Facebook to wish Reg well!