After a devastating natural disaster we often underestimate the amount of emotional trauma a person suffers.
While physical wounds may heal in a few weeks, the emotional damage often takes much longer to process, and in some cases it may never be repaired.
A Kentucky woman whose photo went viral during the historic flooding in Eastern Kentucky this past July has died. She was 97 years old.
Her granddaughter said Mae Amburgey died "of a broken heart."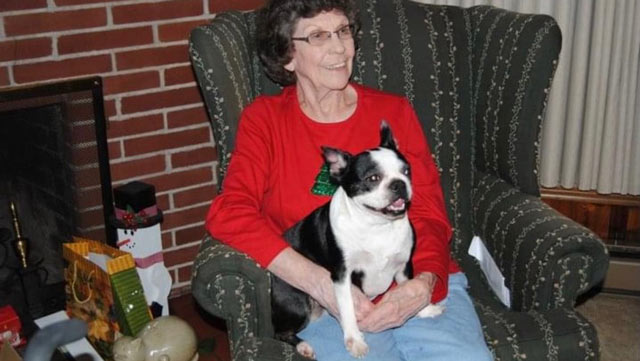 Amburgey's photo went viral in July after her granddaughter Missy Crovetti, shared an image of her grandmother sitting on top of a bed with rising floodwaters surrounding her.
Crovetti said she would "never post a picture of my grandmother looking like that in a million years," but desperate times called for desperate measures.
The 97-year-old was inside her Eastern Kentucky home with her son and grandson when they all became trapped.
While they frantically tried to stay above water, neighbors tried to rescue them.
"People were just standing there watching, trying to get to my grandmother, and brother, and uncle," Crovetti told WYMT. "The current was so swift."
So she shared the image of her grandmother asking for help.
Amburgey and her son were able to escape, though according to a GoFundMe, "the swim was a bit hairy and she was carried downstream a bit, before being rescued."
Although her house was a "total mess," and she needed to be treated at a hospital for a cut on her leg and pneumonia, Amburgey survived the historic flood which killed at least 37 people.
The destruction forced "MomMae," as Amburgey was affectionately called, out of her home, and for someone who called Ermine, Kentucky "home" her entire life, it was very difficult.
On October 8, Crovetti updated the GoFundMe to share that MomMae had died.
"She put up one heck of a fight over the last couple of months. While our hearts are completely broken we are also relieved that she is no longer in pain," she wrote.
"Ultimately I feel she died of a broken heart. The last few days she had been praying for the Lord to bring her home, she is home now."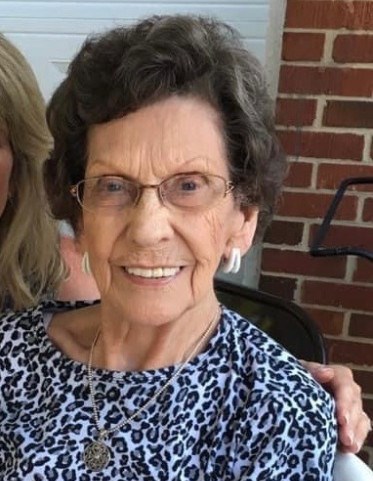 Amburgey, who was described as "an incredible force who brought love, light, and kindness to everyone she met," is survived by three sons, eight grandchildren, 10 great-grandchildren, two great-great grandchildren, as well as several other loved ones and friends, according to her obituary.
I really do believe you can die from a broken heart, and this right here is proof. My thoughts and prayers are with Mae's family and friends as they mourn the loss of their loved one.