Whether you call it a Christmas miracle or the sheer willpower to live, a Colorado woman's story of survival after a 200-foot fall from a mountain peak in California is nothing short of amazing.
Ruth Woroniecki was in California doing humanitarian work when she slipped on a piece of ice while hiking and nearly lost her life.
According to a GoFundMe set up by her older sister Sarah, Ruth had been with a group of people just outside of Los Angeles, the experienced hiker decided to set off on a trail early on Christmas Eve.
She had all the necessary equipment and made sure to update those she traveled with. But nothing could have prevented the tragedy that struck moments after she summited Cucamonga Peak in the San Gabriel Mountains.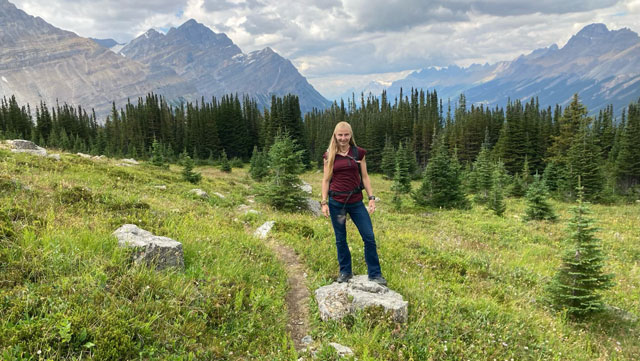 As she began her descent, Ruth slipped on a patch of ice and fell 200 feet "across descending switchbacks."
No one is certain what happened to Ruth as she blacked out, but when she woke up she was surrounded by hikers who immediately began rendering care.
Ruth suffered a severe head wound, whiplash, and two fractures in her vertebrae.
After recognizing the severity of Ruth's injuries, a fellow hiker initiated their emergency GPS alert for help. But rescuers could only make it so far.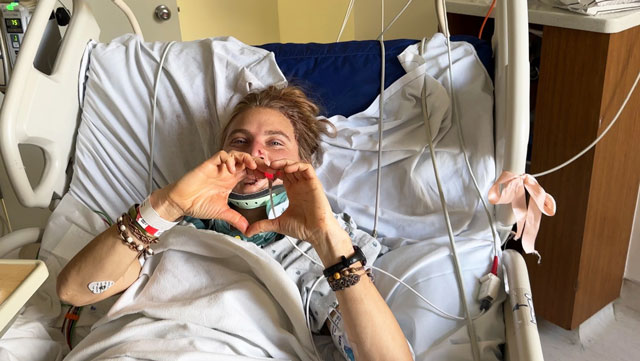 In a press release, the San Bernardino Sheriff's Department stated that while a helicopter was the best way to rescue her, "gusty winds coming over the Cucamonga Saddle" made it extremely difficult to reach her exact position.
Ruth had no other choice but to walk to a nearby clearing. So while carefully holding her neck she walked the 150 feet to the clearing where first-responders placed her in a rescue harness and hoisted her into the helicopter.
She was transported to the hospital where she underwent "complex neural surgery" and spent five days in the ICU. While she has surprised many, including her doctors who have called her "extremely lucky," she still has a long road to recovery.
For now she's counting her blessings.
That's what I was saying about prayer," Ruth told NBC News. She remembered thinking, "Jesus, now, help me. Be with me."
"And he brought me that sense of hope and comfort," she said, "and he got me through."
There's no other way to describe Ruth's survival; it's definitely a miracle.
Please share and send a prayer to Ruth as she continues to heal from her frightening fall.