An inflatable Christmas tree costume meant to spread a little holiday cheer around a California hospital is being blamed for possibly being a COVID-19 superspreader.
"She was just spreading joy," a nurse who worked the morning a coworker walked around in an inflatable costume said.
This year the Christmas decorations at Kaiser Permanente San Jose in San Jose, California were nearly nonexistent, so one staff member decided to spread some holiday cheer with a festive costume.
On Christmas morning the staff member appeared at the central nurses' station between 9 a.m. and 10 a.m.
According to a nurse, who didn't want to be identified, it was a "spur of the moment" act that was supposed to lift the spirits of the hospital's employees.
"You just see this Christmas tree coming bounding down towards you, and it makes you smile. It was a brief moment of levity, and you get back to working," the nurse told The Mercury News.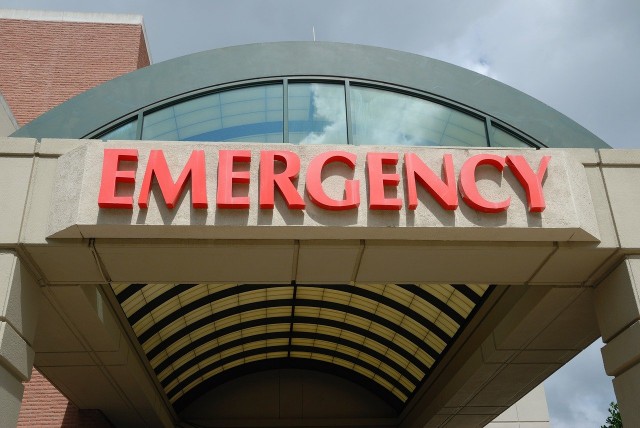 But while the staff member walked down the halls spreading Christmas cheer, it's possible they were also spreading something else, COVID-19.
According to multiple sources, two days later on December 27, the nurse, who interacted with the staff member while wearing a mask and face shield, became ill. Her coworkers also started feeling sick.
Eventually, 44 of the emergency department's staff members tested positive for COVID-19, and one, a registration clerk, died.
Kaiser confirmed the death and said they were investigating the incident. They also announced they would do a deep cleaning of the department and make sure that all employees were tested.
Though not everyone is happy with how Kaiser is handling the incident and at least one employee suggests the outbreak may be due to respiratory treatments being done in a room where they weren't supposed to be done.
While some staff members had already received their first dose of the vaccine, it hadn't been enough time for them to build immunity.
"We're physically exhausted and emotionally already taxed, and this is just more on top of it," the nurse said. "People don't realize the toll that it takes and just what it takes for us to come in and do what we do. Yes, we've chosen this profession and we're all very good at our jobs, but that doesn't make it any less stressful or any less emotional or less devastating when you lose a family member."
This just goes to show how we must remain vigilant at all times.
Share this on Facebook as a reminder.