Peanut butter is one of those snacks that's just as good by itself as it is smeared onto something.
Whether you eat it from a spoon or on a sandwich, there's many ways you can benefit from the all-American favorite.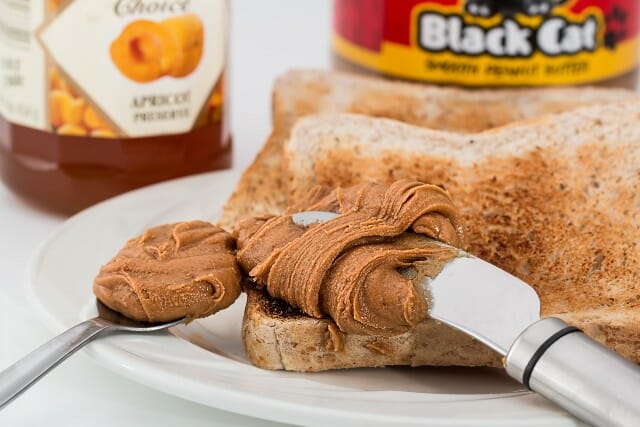 Below is a list of seven reasons why you should consider adding peanut butter into your diet. The list is not exhaustive, so if you have more suggestions feel free to let us know!
1. Regularly eating peanut butter can lead to lower odds of benign breast disease.
According to a study that included 9,000 females, eating peanut butter three times a week greatly reduced the risk of developing benign breast disease, a known factor for breast cancer, by the age of 30.
The study followed females age 9 to 15 over the course of 14 years.
"I think this gives us enormous hope there are strategies we could be following to help prevent breast cancer that we haven't capitalized on yet," Dr. Graham Colditz, senior study author, said.
2. It encourages weight loss.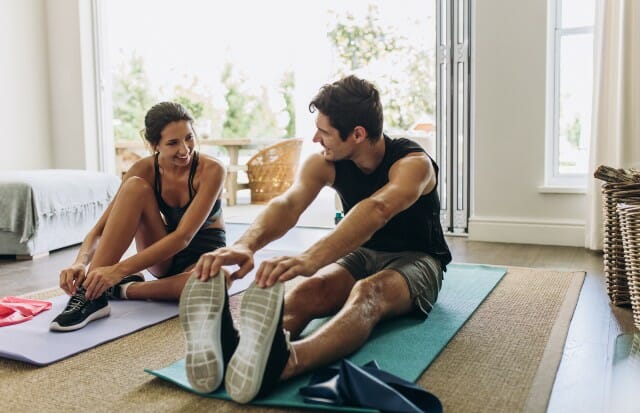 While peanut butter often contains a lot of fat, it's excellent at curbing your appetite. A 2008 review suggested that eating tree nuts or peanuts prior to a meal contributes to a feeling of fullness.
3. It decreases stress.
Peanut butter contains beta-sitosterol, a substance that helps normalize cortisol otherwise known as your stress hormone. There has been some evidence to suggest that beta-sitosterol reduces feelings of anxiety during stressful periods.
So if you're feeling particularly stressed, you might want to reach for a spoonful of peanut butter!
4. Peanut butter supports brain activity.
Folate and magnesium are two nutrients that are vital to our brain's health and both are found in peanuts. While folate is a key nutrient in the development of infants' brains, there is evidence to suggest that it also helps protect against cognitive decline in elderly people.
5. Your muscles could benefit from some peanut butter.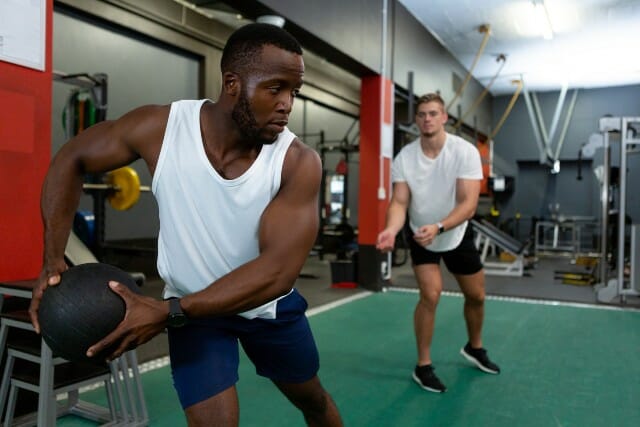 Peanut butter is an excellent food to eat either before or after a workout. It's packed with protein, fiber, and unsaturated fat or the healthy kind of fat. If you want to maximize the health benefits, stick with an all natural peanut butter.
6. It can help regulate blood pressure.
By now you're probably already amazed by all the health benefits that peanut butter has to offer, but did you know that it can also help lower your blood pressure?
The National Heart, Lung, and Blood Institute recommends eating a serving of nuts four to five times a week to lower your blood pressure, and that includes peanut butter.
7. It reduces your risk of diabetes.
Harvard researchers discovered that women who consumed peanut butter and nuts on a regular basis were less likely to develop type 2 diabetes. According to the study, women who ate at least five ounces of nuts per week were 27 percent less likely to develop the condition compared to those who didn't consume nuts.
So, who is going to make sure they incorporate more peanut butter into their daily diet? I know I will!
Share this article on Facebook and let your friends and family in on all the health benefits of this delicious superfood!