What started out as an act of kindness to honor a young woman's late father, ended up saving the lives of four people.
In the beginning of December, Gianna Graw became a living donor when she donated her kidney to a 37-year-old man in California.
"I just wanted to do the right thing for someone. I didn't have to know them," the 24-year-old told NBC New York.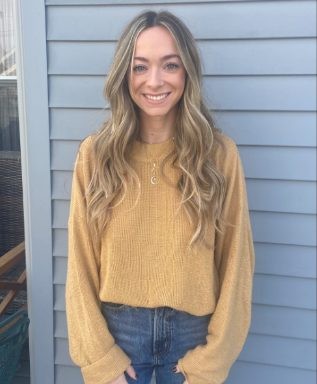 "My dad dedicated his life to helping others, and I wanted to find a way to honor him and live his legacy," Graw said in a statement released by Hackensack Meridian Health.
Her father, who was a Jersey City police officer in New Jersey, died in 2016 from cancer.
She learned about donating a kidney shortly after her father passed away and began researching it.
Years later she had the opportunity to honor her father.
In January 2020, she learned of a Jersey City police officer who was in need of a kidney.
She contacted the officer's hospital, but thankfully the officer already had a donor. While some people may receive a kidney rather quickly, others may wait anywhere from three to five years.
Despite being turned away, she still felt compelled to donate.
Graw met with multiple doctors to ensure that she was both physically and mentally healthy to donate and then the hospital worked with her and the National Kidney Registry to pair her with a recipient.
"It can take years to get a deceased donor kidney, and having access to NKR's donor network can help Hackensack University Medical Center's patients to receive living donor kidneys sooner," said Joe Sinacore, Director of Education and Development, National Kidney Registry.
"Sixty-two percent of NKR recipients receive matches within 45 days, and an additional 12 percent are matched within six months."
She matched with a man in California, which meant that her surgery had to be at 3 a.m. so her kidney could then be flown overnight to California.
Graw's donation "kicked off a zig-zagging bi-coastal chain of four kidney transplants in Los Angeles, California; Tampa, Florida; Los Angeles again; and finally, San Francisco, California," according to the hospital.
"It was an incredible moment," she said. "I knew I wanted to do it, and I also knew that someone was counting on me to save their life — as well as three other people in the chain who were also counting on me."
Thank you, Gianna for honoring your father and donating your kidney in his memory. We need more people like you.
Share this inspirational story on Facebook.