Is there anything prettier than a field of brightly colored flowers?
Besides the fact that the seemingly endless fields of flowers provide the ideal backdrop for your next Instagram post, the scenery is absolutely gorgeous.
Every spring countless people flock to Keukenhof Gardens near Amsterdam to see rows upon rows of beautiful flowers.
Every year seven million bulbs are planted in the fall and the end result is millions of gorgeous tulips, which are in bloom from mid-March until the beginning of May. Although the best time to see the tulips in Holland is mid-April through the first week of May.
Visitors to the garden are able to see 800 varieties of tulips.
The flowers are spread throughout the 79 acre flower park.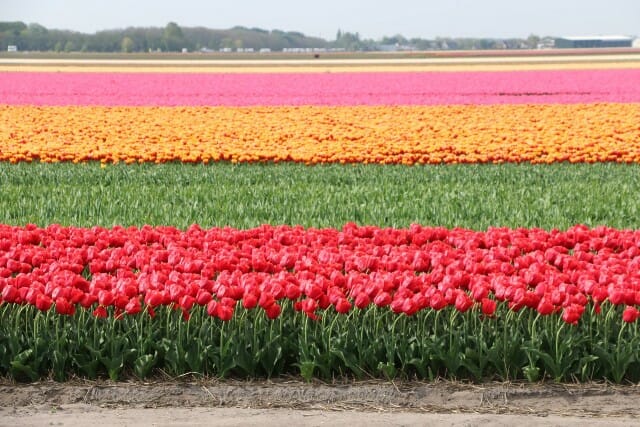 In addition to the seven million tulips, those who are lucky enough to see Holland's famous flowers are also treated to related art and events.
2020 will mark the 71st year the botanical garden has hosted a tulip festival.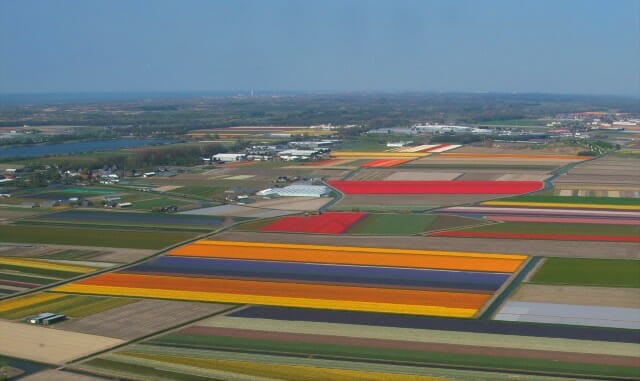 Although the tulip festival is over for 2019, those who wish to visit can start planning for their trip in 2020.
If you're unable to make it to Holland, there are plenty of locations in the United States that put on similar displays. There are festivals in Holland, Michigan; Pella, Iowa; Woodburn, Oregon; and many other cities with Dutch heritage across the country.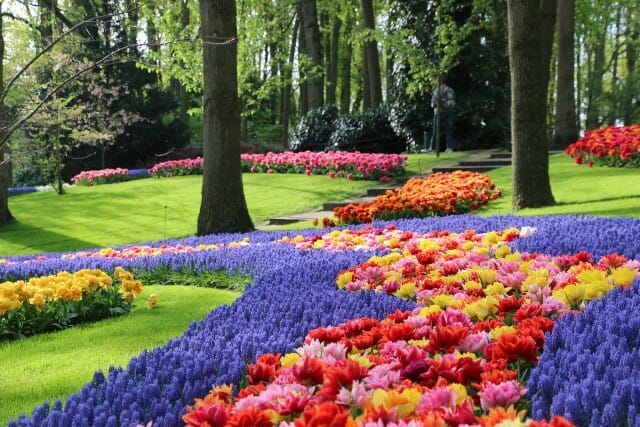 There are 10 miles of walking trails through the garden.
Have you ever been to Holland to see the tulips? Have you seen them somewhere in the US?
Share this post and start planning your trip for next trip!