The 11-year-old girl who survived a Michigan plane crash that killed her father and three others, has left the hospital.
Laney Perdue, the sole survivor of the crash, is alive because of her father's final act: "big, bear hugs."
The horrific accident occurred mid-November when a small commuter plane departing Charlevoix, Michigan heading towards Welke Airport on Beaver Island crashed near the airport.
Laney and her father, Mike Perdue, were on board.
Two people were airlifted to a hospital from the crash site, but only one, Laney, survived.
She survived thanks to her father's heroic action.
"Her last memory is her dad just grabbed her and held her really, really tight," her mother Christie Perdue told ABC News.
The 11-year-old reportedly only suffered injuries on one side of her body because the other side was protected by her father's hugs.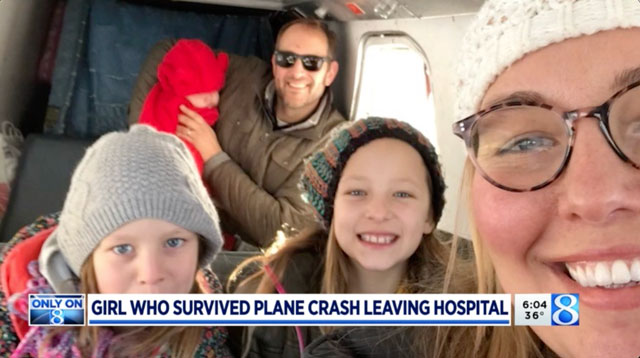 She suffered 11 broken bones and needed two surgeries as a result.
But despite her injuries, her condition has improved over the past several weeks. In fact, she's done so well that she was scheduled to be discharged from the hospital on Wednesday.
"We've gone from no walking to a wheelchair to a walker and now to crutches," her mother said. "Her goal was to go home on crutches."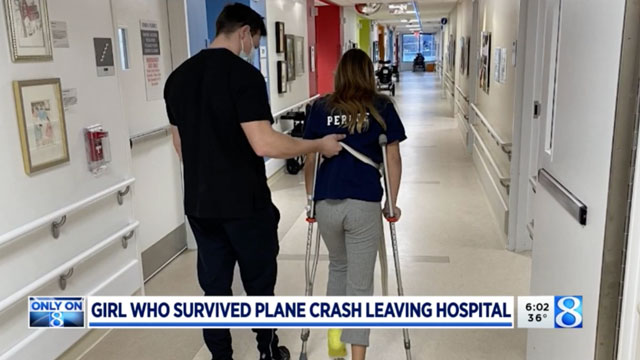 As Laney and Christie head home for the first time since the crash, they will face numerous emotions as they will be returning without their husband and father.
As Laney continues to recover and the Perdue family works through their grief, they have a community standing behind them and the memory that Mike died a hero.
A GoFundMe was started and so far more than $164,000 was raised for the family.
"He cradled her in his arms," Ryan Wojan, a family friend told CNN. "She doesn't remember anything, except for her daddy squeezing her so hard."
"I know in my heart that he protected her … and she knows it too," Christie said. "That's really her last memory is just that big bear hug from dad."
The family plans to bury Mike on Beaver Island, where they have a cabin.
My heart goes out to the Perdue family. I hope Laney continues to recover, and I hope they are able to find comfort and support during this difficult time.
Please share on Facebook and send the family prayers.