The funeral for Queen Elizabeth II was held on Monday, the culmination of a 10-day period of official mourning for the monarch who died on September 8 at the age of 96.
Elizabeth II reigned for 70 years, longer than any monarch in UK history. In those decades, she was a figurehead for the UK, viewed as a beacon of British stability through many of the historic and tumultuous events of the 20th and 21st centuries.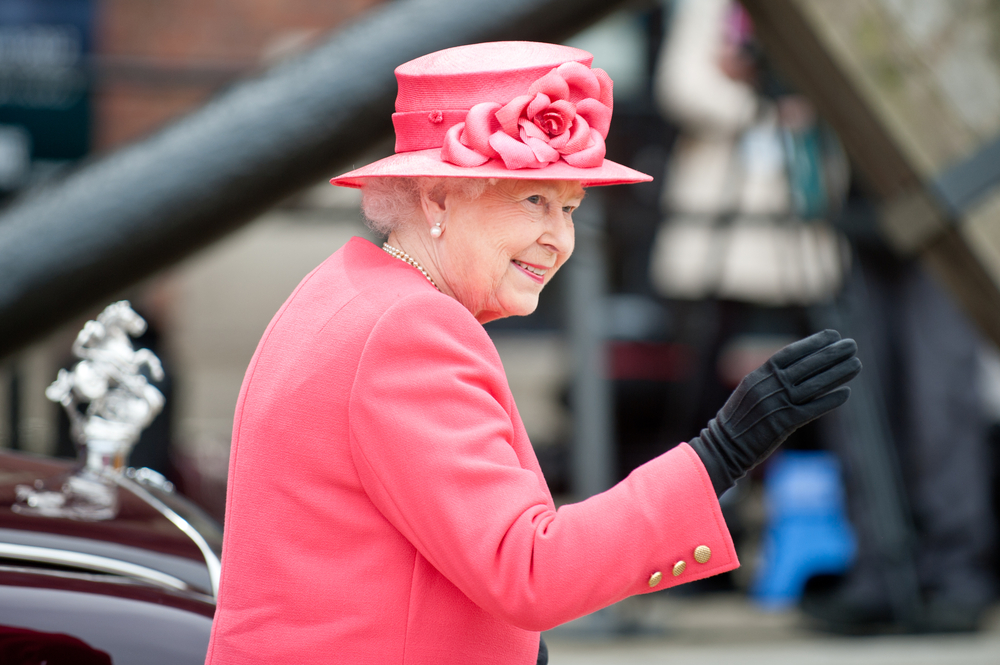 She was one of the most famous people in the world, and beloved by people across the globe — so her funeral was a fittingly huge event, viewed by an estimated 4.1 billion people worldwide.
Many moments in the ceremony drew interest and curiosity from viewers — including a handwritten note seen on top of the Queen's coffin.
So what did the note say? Read on to find out.
Symbolic decorations on Queen's coffin
Queen Elizabeth's coffin was carried in a procession from Westminster to Windsor Castle, and viewers may have noticed the many decorations adorning the coffin.
These decorations carry a lot of symbolism and meaning. The coffin was draped with the royal standard, a flag that represents the Sovereign and the United Kingdom. It can be seen outside a royal residence or vehicle when the monarch is present.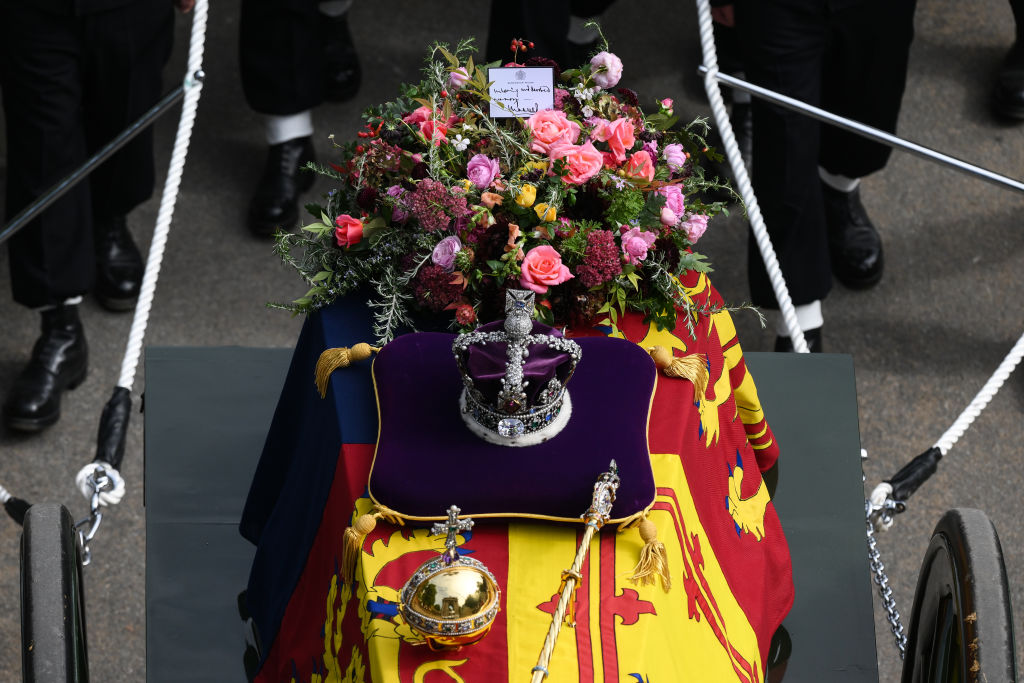 The coffin was also covered in flowers. A wreath was made from flowers from the royal residences of Buckingham Palace and Clarence House.
This came at the request of the Queen's son and successor, King Charles III. The flowers were chosen intentionally for their symbolism — and included an homage to her wedding to Prince Philip.
"Rosemary for remembrance; Myrtle, the ancient symbol of a happy marriage, and cut from a plant that was grown from a sprig of myrtle in Her Late Majesty's wedding bouquet in 1947; And English oak, which symbolises the strength of love," Buckingham Palace said in a statement.
A final note to the Queen
Many noticed that there was also a handwritten not on top of the coffin and wondered what it said — the note, it turns out, was written by the new King, a simple final tribute to his mother:
"In loving and devoted memory. Charles R."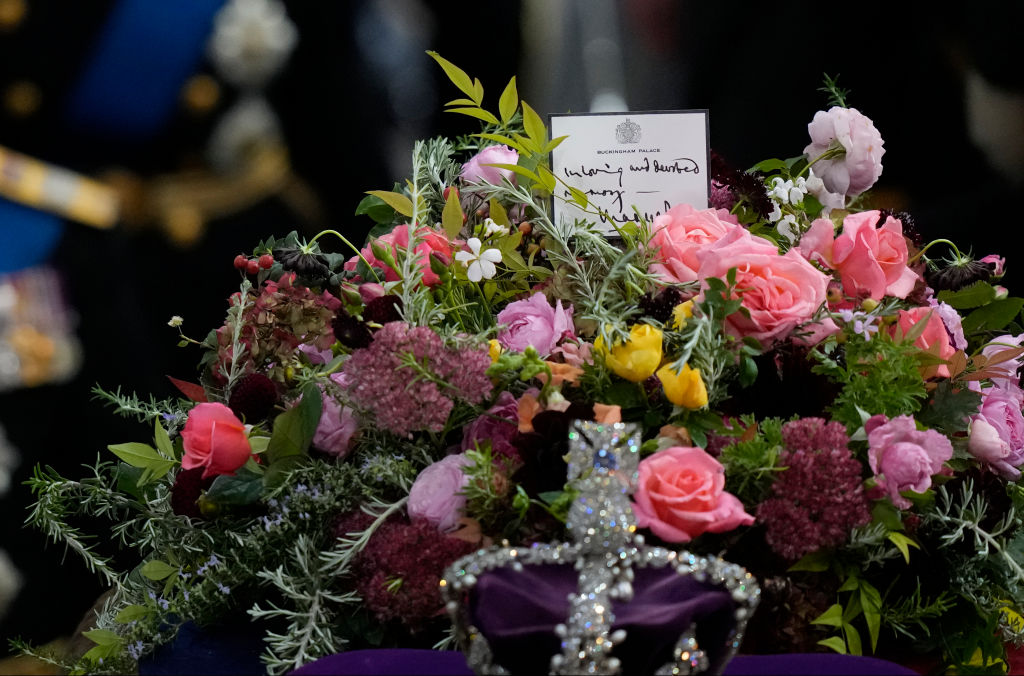 The "R" doesn't stand for a middle or last name, but stands for "Rex," the Latin word for "King."
According to People, it has been part of the traditional signature for the monarch since the 12th century. Queen Elizabeth would sign as "Elizabeth R.," the "R" in her case standing for "Regina," or "queen" in Latin.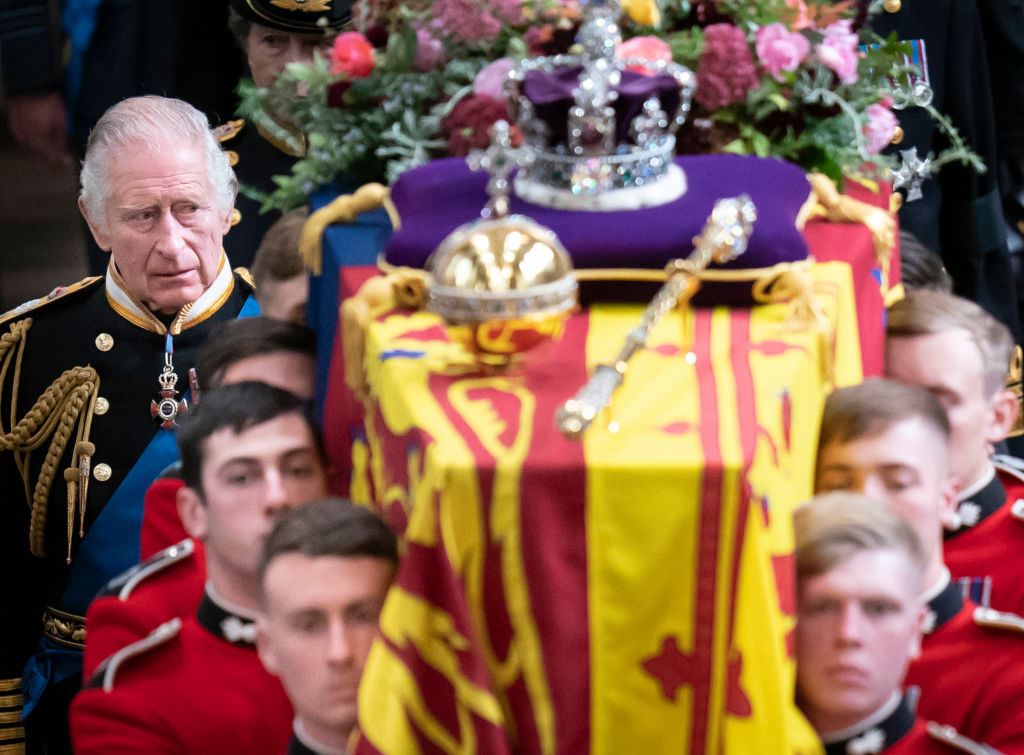 According to ET Canada, Prince William and Kate Middleton also placed handwritten notes to the late Queen, and notes bearing their monograms were placed on her coffin.
It is a normal custom in the royal family to leave notes on a deceased loved one's coffin, but not all of them are so formal — after the death of Prince Philip in 2021, Queen Elizabeth signed her note as "Lilibet," the monarch's childhood nickname that her husband used for her.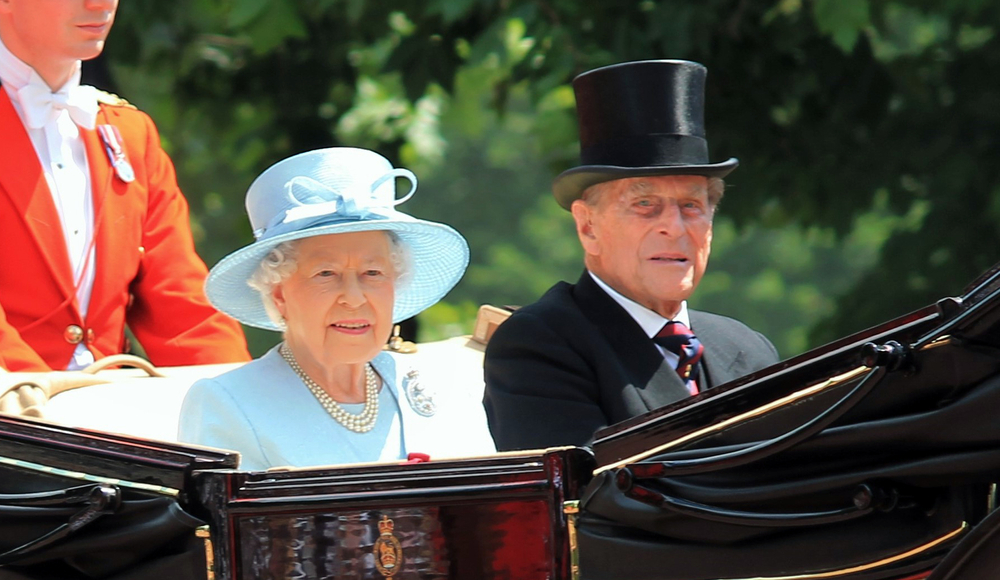 King Charles' tribute to his mother
As heir to the throne, Charles III became king immediately upon the Queen's death, inheriting a role he has prepared for for his entire life.
At 73, he becomes the oldest person to become king in UK history, and he has had the longest wait as heir than anyone in UK history.
In his first days as king, Charles' job has been to reassure the nation and oversee the period of mourning, while paying tribute to his beloved mother and predecessor.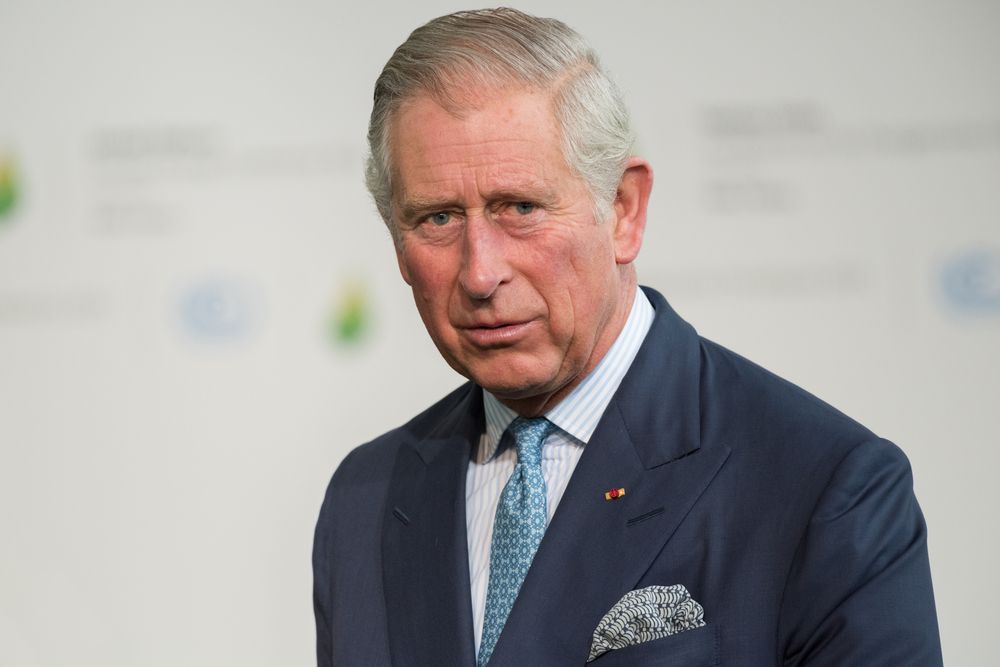 In his first official speech as king, Charles became emotional as he paid tribute to his "darling mama."
"As you begin your last great journey to join my dear late Papa, I want simply to say this: thank you," Charles said. "Thank you for your love and devotion to our family and to the family of nations you have served so diligently all these years."
"May 'flights of Angels sing thee to thy rest.'"
Queen's funeral viewed by billions
The Queen's funeral was truly one for the ages, a send-off not likely to be seen again for a very long time.
Thousands of mourners turned out to say goodbye, lining the funeral procession route — including her beloved corgis.
In addition to the thousands who were there in person, billions watched worldwide. According to the Daily Mail, 4.1 billion people watched the event worldwide, which would make it the most-watched funeral in history and the most-watched TV event in history.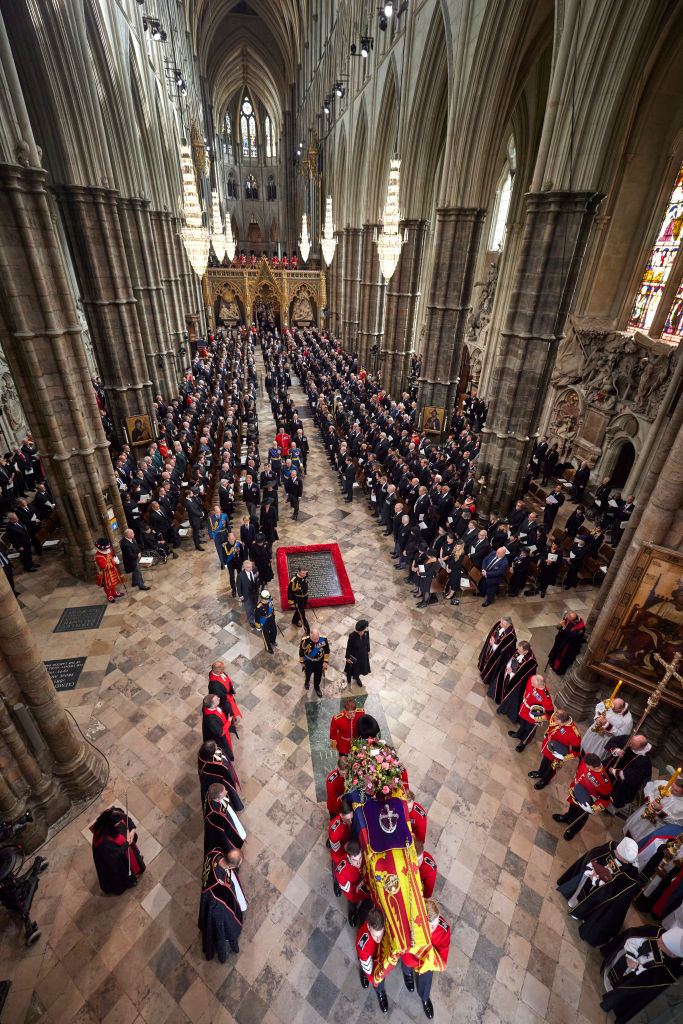 "Such is the love and admiration for Queen Elizabeth II around the world that her funeral is destined to be the biggest live TV event in history," Carolina Beltramo, TV analyst at WatchTVAbroad.com, told the outlet.
"Generations of people across the globe won't have been alive the last time pomp and pageantry were seen on this scale," she said. "While it's a sad occasion, they can be forgiven for being enthralled by a spectacle that echoes throughout history. For that reason alone they'll be drawn to witness the dawn of this new age in their billions."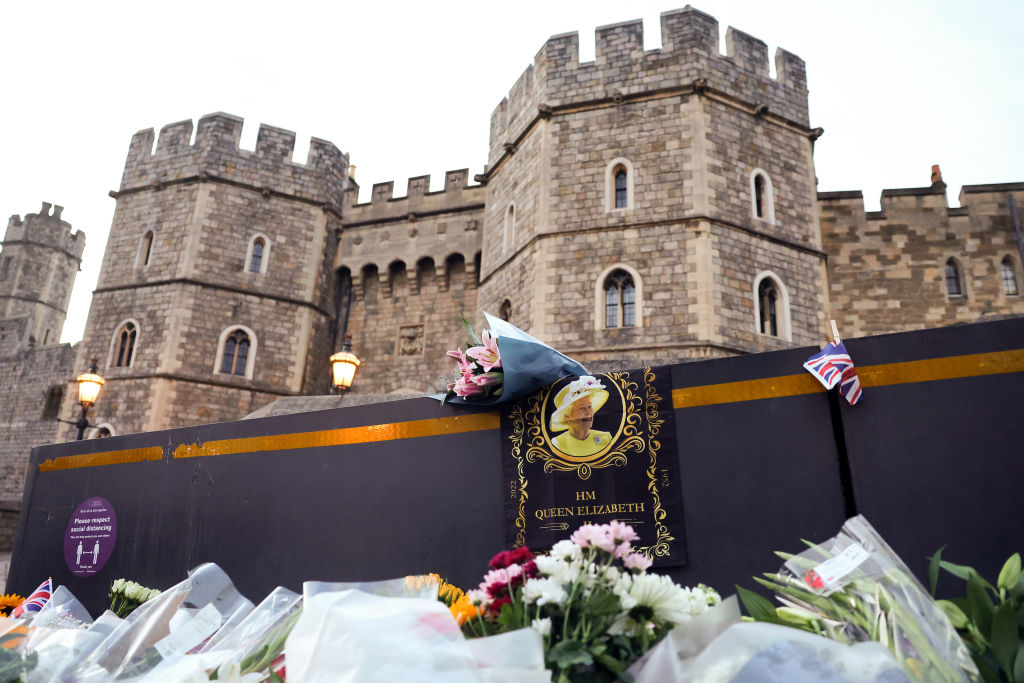 Rest in peace to the late Queen Elizabeth II. She definitely got a send-off for the ages, with tributes from both her family members and people around the world.
Please share this story.