Billy Crystal is an iconic actor perhaps best known for his role of Harry from the movie When Hary Met Sally. The veteran actor just turned 75 years old this week and to celebrate his birthday and give something special to his fans, he went ahead and posted a picture of his iconic look from the film!
When the movie When Harry Met Sally came out, fans were in love with Crystal's look of a white sweater, jeans, and sneakers. So fittingly, as the actor turned 75 years old, he wanted to celebrate his successful career by giving his fans a special treat.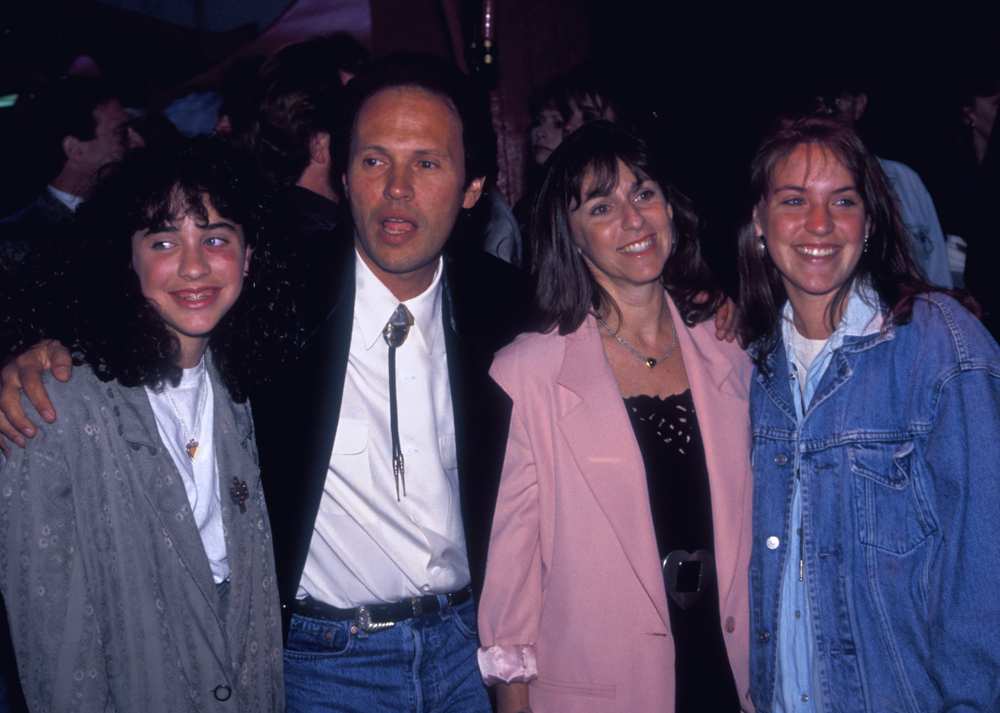 The actor donned a similar look and even posed similarly as he did in the movie. The actor was crouching down and even had his hands together in a similar pose!
READ MORE
He wrote along with the two pictures, "Thank you all.." A simple message to show his gratitude to the hordes of fans who have made his career so successful over the years!
Other famous personalities also replied to the tweet.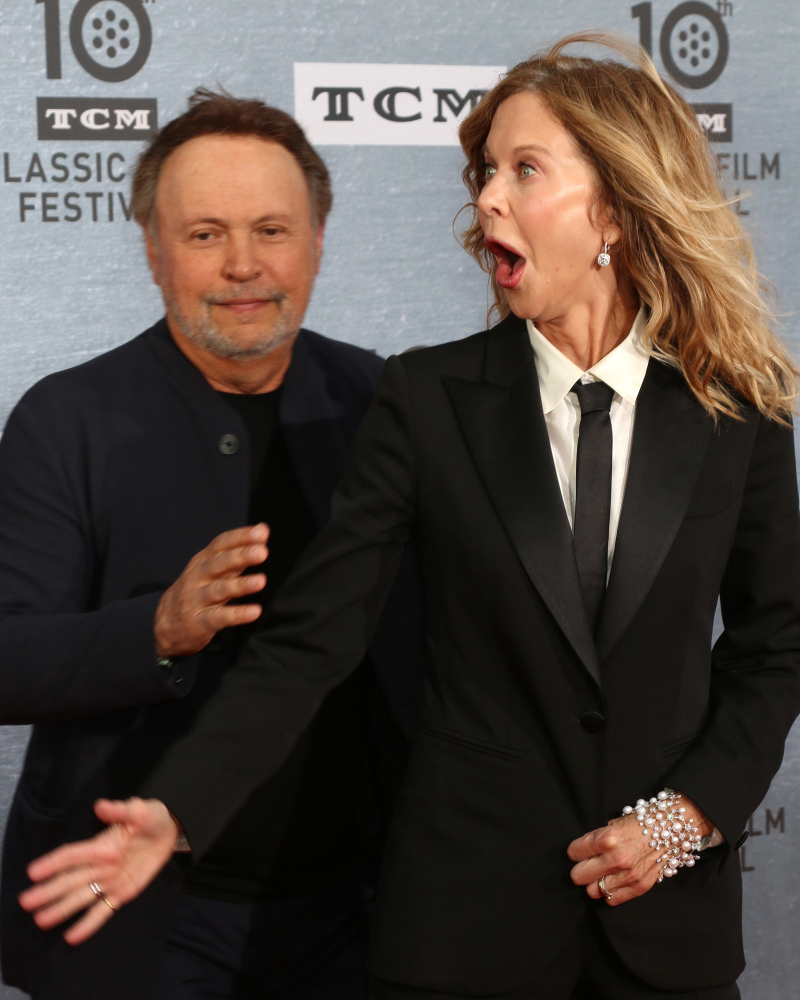 "Finally, you're my age," comedian Richard Lewis replied as a joke. Adding, "You're a blessed artist. I'm proud to have started our comedic journey together. I started reading your accomplishments 17 weeks ago and I'm just about halfway done. Far and away your greatest success is your wondrous family. Love from the Lewises."
When Harry Met Sally is a cultural phenomenon. The movie was released in 1989 and propelled Cyrstal to new heights of fame and has since then been perhaps one of his biggest hits. The movie even earned an Academy Award nomination for best original screenplay, which has always been a rare feat for a comedy film!
The comedic actor has paid homage to the film several times. In 2019, he reenacted a famous scene for the film on "The Late Late Show with James Corden."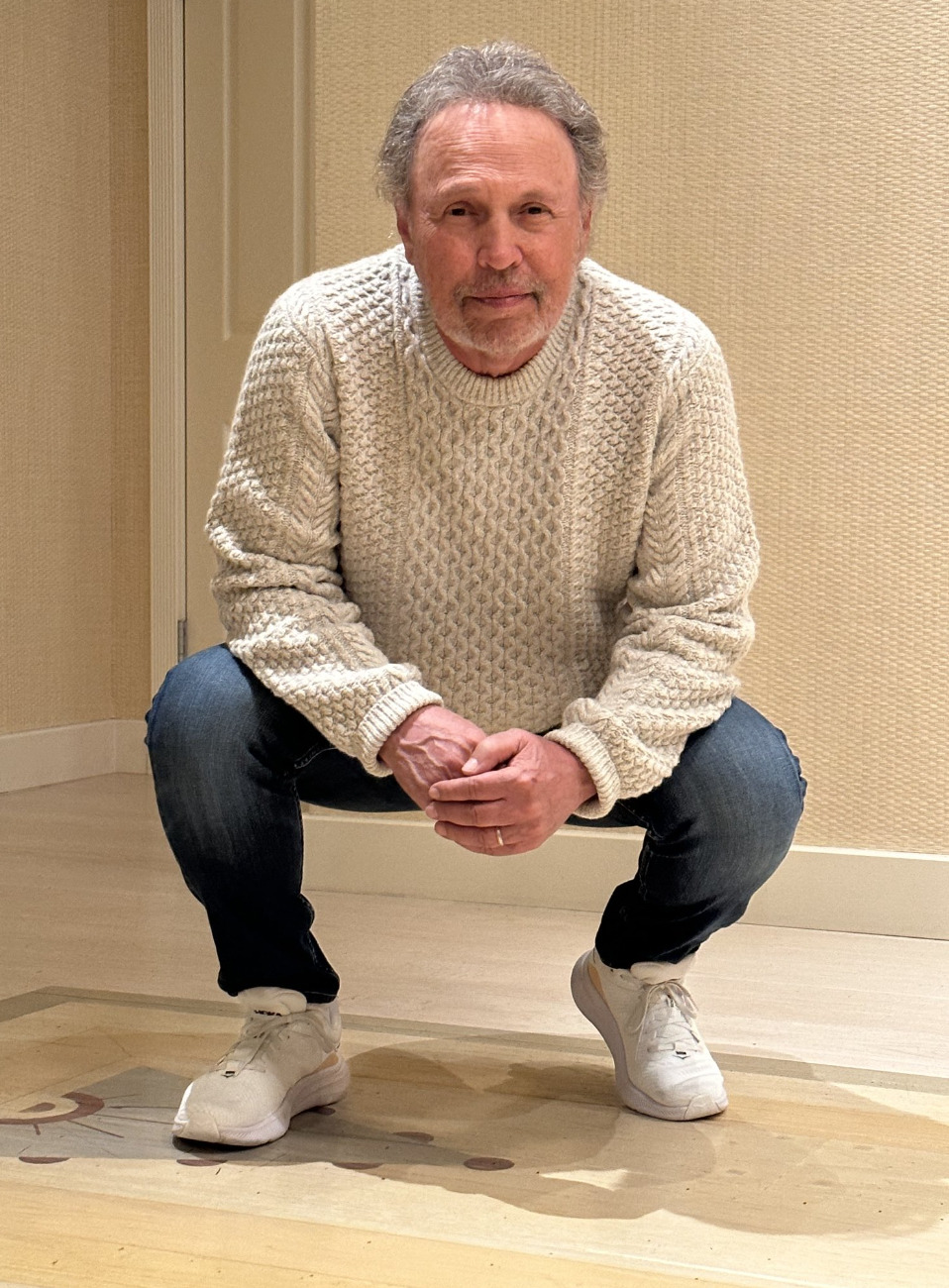 His co-star Meg Ryan and him have enjoyed a lot of popularity for their roles in the film. On the 30th anniversary of the film in 2019, Crystal reunited with Ryan at the TCM Classic Film Festival in Los Angeles and director Rob Reiner was also present. Few actors can ever dream of their films being so successful that they live on for decades.
Crystal recalled how it was when the movie had released in an interview, "(It was) the first time people saw it and it was the first time the orgasm scene — I have to call it that — played, and the laughs were insanely great," he said to "Entertainment Tonight" on the 30th anniversary of the movie. "When that scene ended, we realized he and I were holding hands because it was so intense in the theater, the laughs were so amazing, that we knew that there was something special."
When Harry Met Sally is a timeless movie that never gets old. Every generation has loved the movie since it was released! Please share this piece with other fans of the movie so they can also enjoy Billy Crystal's reenactment of Harry!