A lot of people were surprised when singers Gwen Stefani and Blake Shelton started dating because of how different the two of them seemed to be.
But they do have one very important thing that they share; love! The singers are profoundly in love with one another and the way they care for one another shows it!
Beloved country singer Blake Shelton's 46th birthday fell on June, 18th which fell on a Saturday this year. The singer was supposed to be headlining at the 2022 Country Summer Festival for his birthday and supposedly would spend the day performing.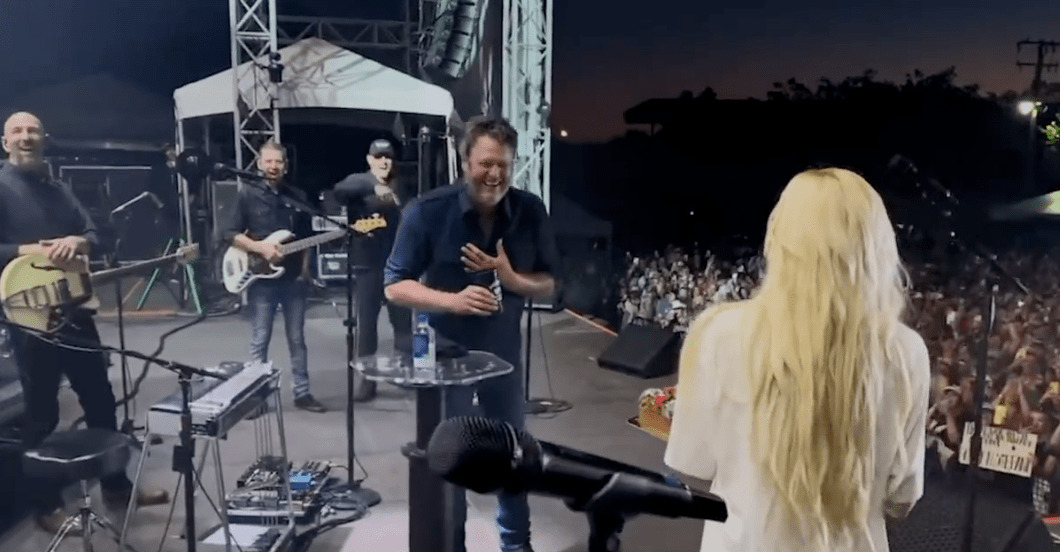 But his wife, singer Gwen Stefani was not going to let that happen. She made sure her husband would get a birthday party and people serenading him with happy birthday.
Gwen crashed her shocked husband's performance mid-set. She walked on stage holding a huge birthday cake. Her country singer husband's reaction was adorable; he was completely in shock. He looked lovingly at his wife and laughed before he accepted the huge cake with 'Happy Birthday' written on it, showing it to the crowd.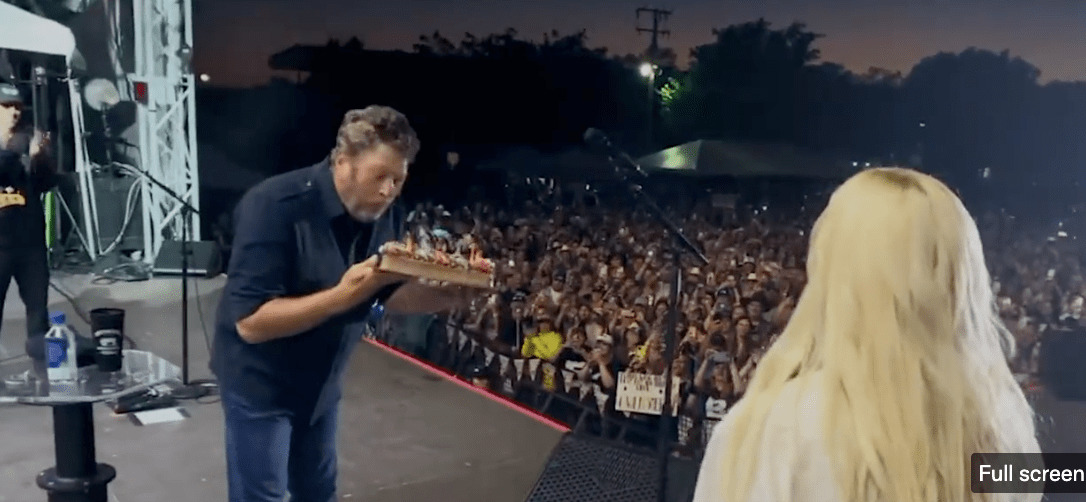 After this, Stefani had another great surprise in her pocket. She led the crowd in singing "Happy Birthday" to her country singer husband with the help of his band, who were more than happy to be a part of it.
Shelton was over-joyed, the smile on his face said it all. Later on, he tweeted his appareciation for everyone involved in the surprise especially his lovely wife.
He tweeted, "Thank y'all for the birthday wishes this past weekend and for y'all who came out to party at Country Summer!!!" Shelton wrote on Twitter after the fact, sharing a clip of his birthday surprise. "What a damn time we had..also.. I love you [Gwen Stefani]!!!!"
But his birthday surprise was not the only thing Gwen had in store for her husband. On Sunday, it was Father's Day, and she posted a lovely message and pictures of her husband with her sons. Shelton is the step-father to Stefani's three sons from her previous marriage. And from the looks of it, her sons adore their step-dad!
The couple got married on July 3rd, 2021. The couple has been dating since 2015, and in October 2020, Shelton finally popped the question to his beloved now-wife!
They make a wonderful family! Join us in wishing Blake Shelton a very happy birthday!
Share this story with your friends and family to show them the adorable surprise from Gwen Stefanti to her husband Blake Shelton!