Donald Trump's historic second impeachment trial has opened, but the former President doesn't seem particularly happy with his defense team.
Depending on which side your political bread is buttered, former president Donald Trump is either a passionate leader, fighting to right the wrongs of a false election, or he's a man who quite literally tried cheating his way into retaining power in the White House.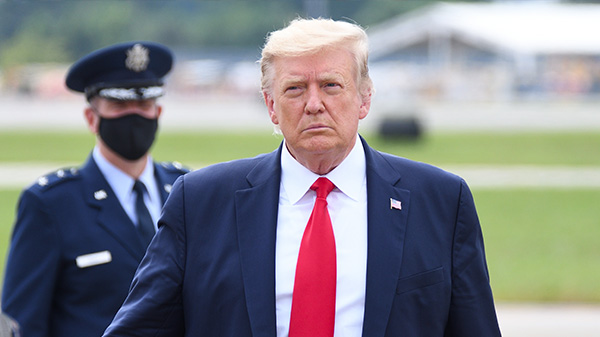 But no matter what, the first day of Trump's second impeachment trial went into full swing on Tuesday. But it didn't turn out the way Trump – watching the proceedings from his home in Mar-a-Lago in Florida – would have wanted .
A majority of senators – 56-44 – voted that it is constitutional to proceed with Donald Trump's impeachment trial, with six Republicans joining Democrats on the vote.
The House impeachment managers, who will act as prosecutors, began the trial by showing a graphic video of rioters violently breaching the US Capitol on January 6, attacking police officers as well as invoking Trump's name as they tried to disrupt the certification of the November election, the Associated Press reports.
Earlier, House Speaker Nancy Pelosi had selected Rep. Raskin, of Maryland's 8th district to lead the impeachment managers.
"We have a solemn duty to protect our democracy and Constitution," Raskin tweeted on January. 12 about his role in the impeachment trial.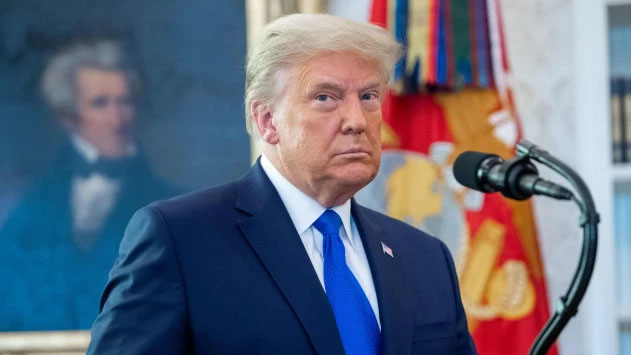 Donald Trump stands charged for inciting violence on the Capitol to overturn the election, which prosecutors argue is the "most grievous constitutional crime."
Represented by his impeachment lawyer Bruce Castor alongside attorney David Schoen, a legal team that was assembled just a little over a week ago delivered their opening statements. Castor delivered a lengthy speech from the Senate floor, deflecting the blame from Trump. Further, he stated that the reason for Trump's impeachment trial is to prevent the former president from running for office again.
Previous rumors says Trump will run for presidency in 2024, whether that be as a Republican or as the head of a new party altogether. Bear in mind however, that banning Trump from further office would require a second vote by the Senate, even though it probably would not require a two-thirds agreement.
In a speech from the Senate floor, Castor said the blame is not on Trump, and claimed the reason for this impeachment trial is to prevent Trump from running for office again.
"We are really here because the majority in the House of Representatives does not want to face Donald Trump as a political rival in the future," Castor said. "That's the real reason we're here, and that's why they have to get over the jurisdictional hurdle, which they can't get over."
He defended Trump's remarks before the Capitol riot.
"We can't be possibly suggesting we punish people for political speech in this country and that people go and commit lawless acts as a result of their beliefs, and they cross the line. They should be locked up," Castor said.
However, Trump's lawyer also praised the House impeachment managers for a job that he said, "was well done." He was impressed with what the Democratic representation had presented.
Further, he said that the public is smart enough to "pick a new administration if they don't like the old one, and they just did."
Watching the opening statement from Mar-a-Lago, Trump was fuming over Castor's efforts in his opening statement, sources tell both CNN and Fox. He was "furious" and "beyond angry."
CNN sources say Trump was "almost screaming as Castor struggled to get at the heart of his defense team's argument." When Castor and Schoen decided to switch speaking slots at the last minute, Trump was "flabbergasted".
The impeachment trial is scheduled to continue on Wednesday.
Do you think Donald Trump deserves to be convicted? Let us know your thoughts in the comments box on Facebook – we will always encourage healthy debate!
Meanwhile, share this article if you're going to be watching the progress of Trump's trial with interest.