Five people died as a result of last week's violence at the U.S. Capitol after protesters broke through police barriers and stormed the building.
One of the victims was Capitol police officer Brian Sicknick. The 42-year-old had been "physically engaging with protesters" and was struck in the head with a fire extinguisher, the New York Times reported citing a Capitol Police statement.
"He returned to his division office and collapsed," the Capitol Police said in a statement. "He was taken to a local hospital, where he succumbed to his injuries."
Disturbing video of a person throwing a fire extinguisher at officers is being circulated and investigators have released screengrabs of the chaotic scenes in the hope of identifying anyone involved in this attack.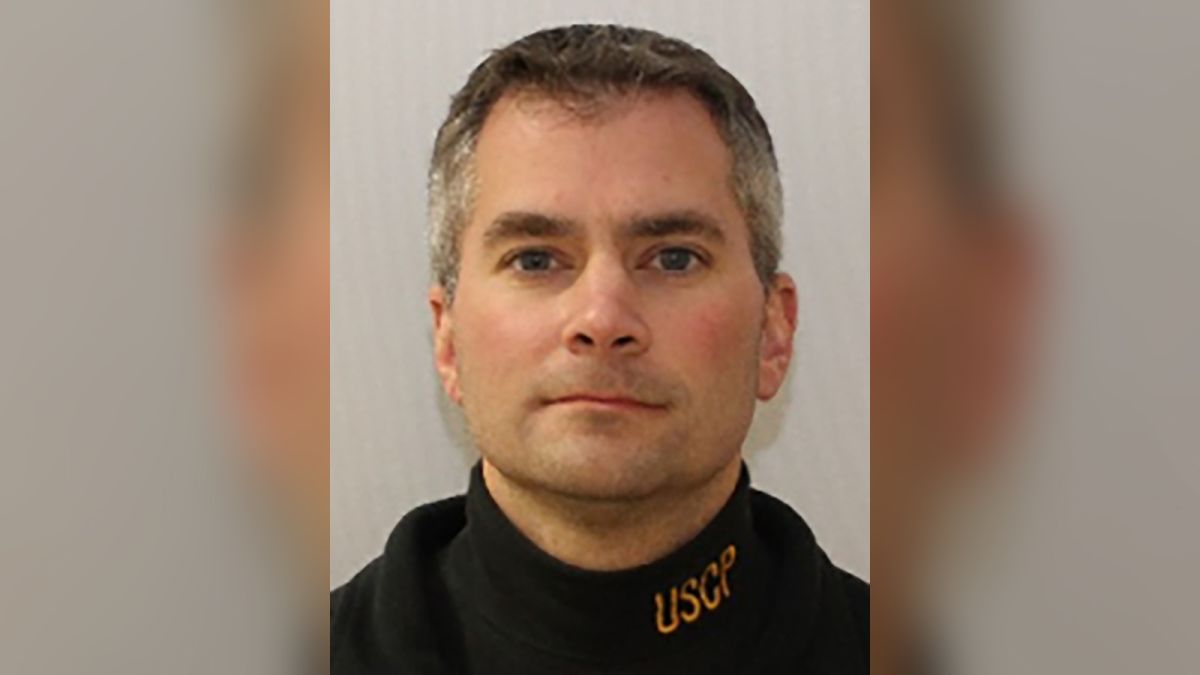 Investigators have also released a close up of a man they want to speak to in connection with the incident.
The older, bearded man appears to be wearing a plaid jacket, backpack and knit cap with the initials "CFD" on it; there's speculation that the initials could stand for Chicago Fire Department.
It's unclear if Sicknick was hit in the video and if the image of the person throwing the extinguisher is the man in the photo released by the FBI.
Thousands of rioters had gathered at the National Mall, in Washington DC, to protest the election results. Protesters broke through police barricades, and entered the Capitol forcing officials to go into hiding.
In a statement released by Officer Sicknick's family on Monday he was described as a "lovely, humble soul" who had always wanted to be a police officer and was "very passionate" about his job.
"There really aren't enough kind words in any language to describe how sweet Brian was. He was truly a lovely, humble soul. We are missing him terribly," the statement said.
Prosecutors in the U.S. Attorney's office plan to open a federal murder investigation into the death of Officer Sicknick, originally from South River, New Jersey, as per CNN citing a law enforcement official.
"The entire USCP Department expresses its deepest sympathies to Officer Sicknick's family and friends on their loss, and mourns the loss of a friend and colleague," Capitol Police said.
So far 20 people have been charged in Washington DC's federal district court and another 40 have been charged in local courts following the insurrection at the U.S. Capitol.
Such a shocking level of violence that resulted in Officer Sicknick's death and the death of four other people.
My heart goes out to all the families of those who died. Rest in peace.
I hope those responsible for this inexcusable attack are brought to justice and dealt with properly. Please share.