Genie Francis and Jonathan Frakes have not been together for several decades. You simply cannot imagine one without the other!
But little does anyone know, the first time Frakes proposed to her, she said no!
Popularly known as Genie Francis, the actress was actually born Eugenie Ann Francis on May 26, 1962, in Englewood, New Jersey. Apart from her acting abilities, another reason for her popularity is her marriage. Her longtime romance with her husband actor and director Jonathon Frakes is one for the ages.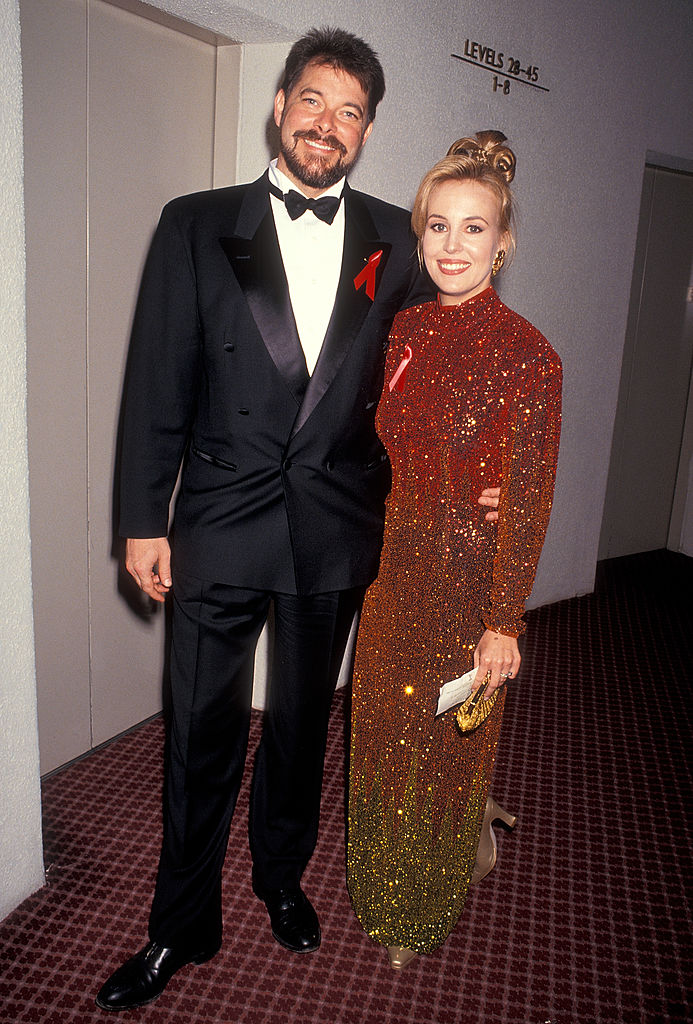 The pair met on set when starring together in "Bare Essence" and "North and South."
But how did their romance start?
Frakes dabbled in both acting and directing. His big break came when he acted in the 1987 television series "Star Trek: The Next Generation." He would later direct a feature film for the same series called "First Contact."
He co-starred with Genie Francis on the set of a miniseries called "North and South" in 1985. The civil war mini-series is credited with three couples meeting and marrying later on.
Frakes played the role of Stanley Hazard while Francis was playing Brett Main Hazard, his sister-in-law on the show. Later on, Frakes said of their romance on the set, "The period garb helped."
His wife enthusiastically agreed with Frake's comment, saying in an interview, "The guys looked so dashing, and the women looked so gorgeous. We all looked good!"
But this was not their first meeting or even their first project together. The couple had previously met in 1983 when they worked on the movie "Bare Essence" together.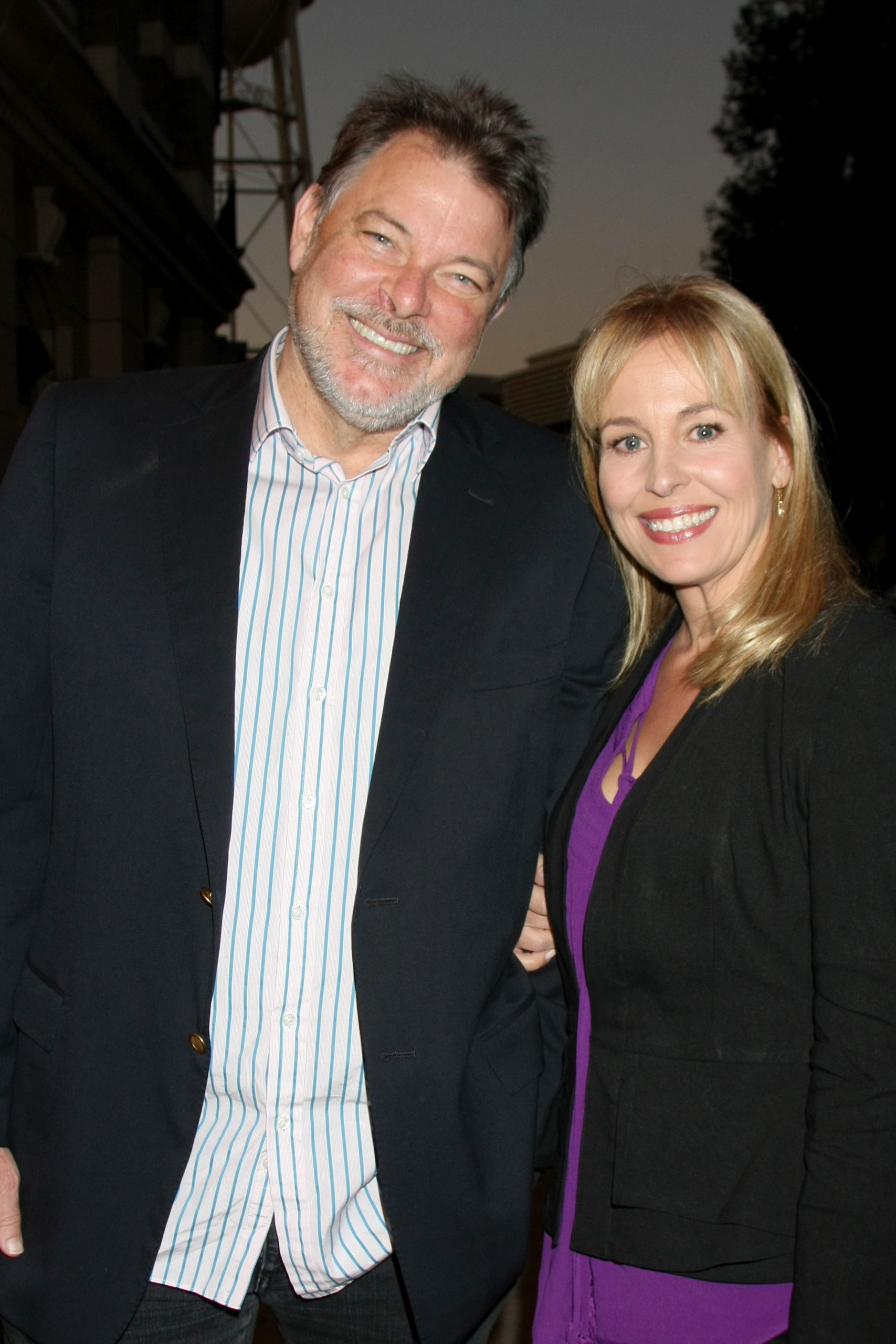 The "General Hospital" fame actress recalled what it was about Frakes that she had initially liked when they met on set in 1983. She said that the actor tended to treat her like one of the boys, which she found very appealing.
But things only took a romantic turn when the couple worked on their second project together "North and South." Genie realized she was developing "a big crush" on Frakes.
After that Francis did everything in her womanly power to impress Frakes. She would laugh at his jokes and give him meaningful looks but it did not seem to be working. On her 23rd birthday, Frakes took her and some other guys out to a Bourbon Street strip club. Francis was not exactly pleased with this and recalls it as an embarrassing memory.
But a week later, when the duo was on a weekend getaway, Frakes declared his love for her and even proposed. She surprisingly declined his proposal, citing her lack of romantic experience as the reason for doing so.
Instead the actress famous for playing  Laura Spencer, wife of Luke Spencer in "General Hospital" suggested to Frake that the two should start slow and go out on a date. The couple went simple; they went to McDonald's and sat in a church parking lot where they were able to relax and talk.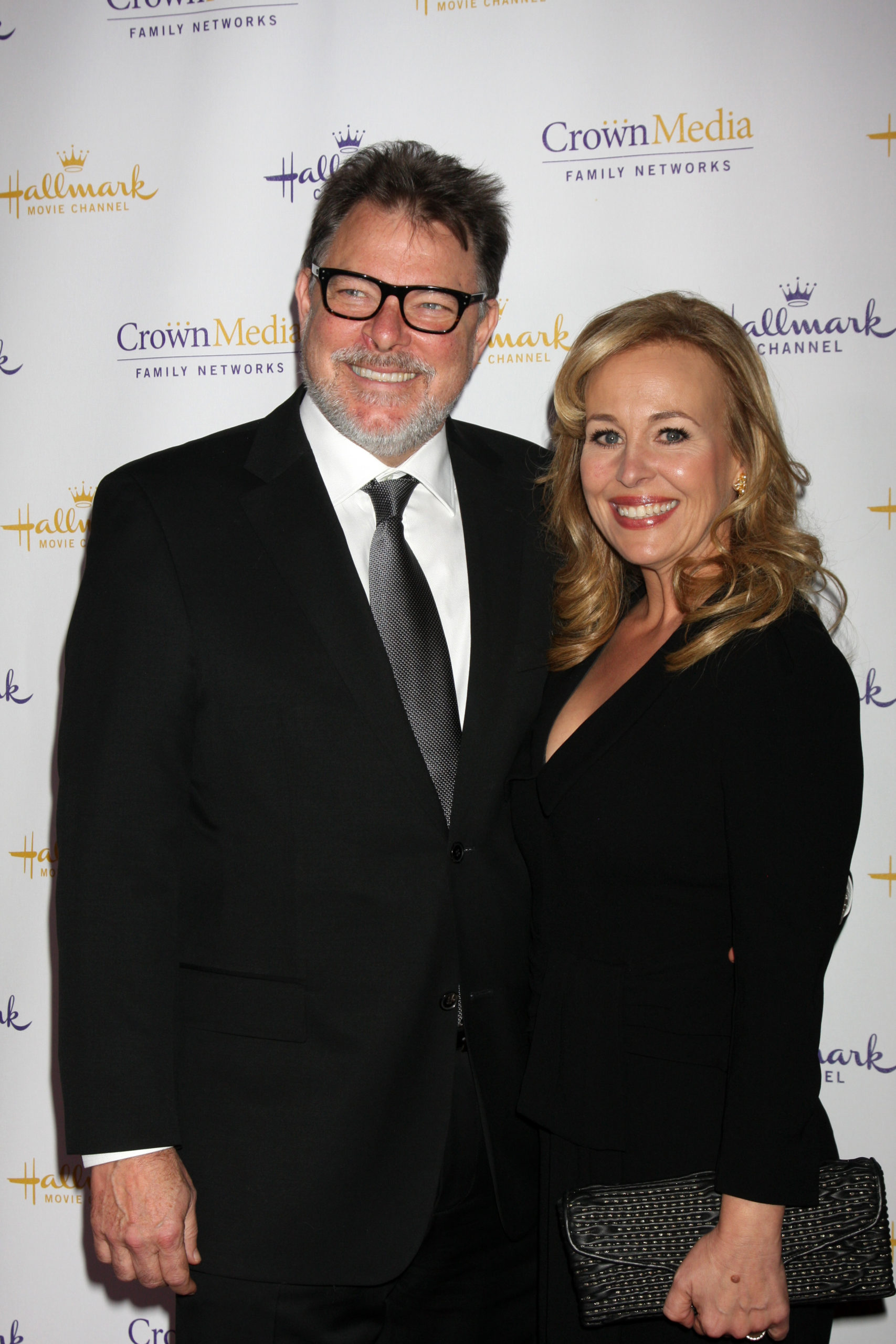 A year after filming "North and South," the pair moved in with each other. And in 1987, Frakes popped the question again and this time he was successful as Francis said yes!
And on May 28, 1988, the couple tied the knot and have been together ever since.
Like any marriage, they too had to deal with issues. One of the notable issues the duo had to deal with was Genie Francis' issues with her self-image and her alcoholism.
The actress had even quit her role in "General Hospital" reportedly because of her debilitating self-image issues. But her battle with alcoholism was largely successful as for two decades the actress was completely sober.
But in 2002, the actress had a slip-up. She was in London and did not have a job at the time. She was struggling at the time with her unemployed status and reasoned she could have one glass of wine with her dinner. But it was a slippery slope that led to the emergence of her old demons yet again.
But she was able to get the help that she needed and checked herself into a rehabilitation facility for 21 days. But in exchange for ditching her drinking habit, Francis replaced it with taking to eating unhealthy amounts of food. Because of this, the actress gained quite a lot of weight and rose up to a size 16.
Her husband however, was still singing praises for his wife saying "She's a good-looking woman at any size! I don't see that she has 30 lbs. to give, but I'm supportive and keeping sugar out of the house."
Her husband Jonathan Frakes stood by her side relentlessly. Even when her role in "General Hospital" was not renewed, the actor-director was by her side.
While Francis has always chosen to be private about her personal life, in 2019 she decided to open up about her children with husband Jonathan Frakes.
They have two children, Jameson and Eliza, who are now adults.
She said that after she became a mother, she was able to focus on something other than herself which was a welcome relief. She also said having children is like a gift that kept opening up!
She made this comment because as children grow up, their personalities change and take a new shape. The actress said she loved spending Mother's Day at home with her family.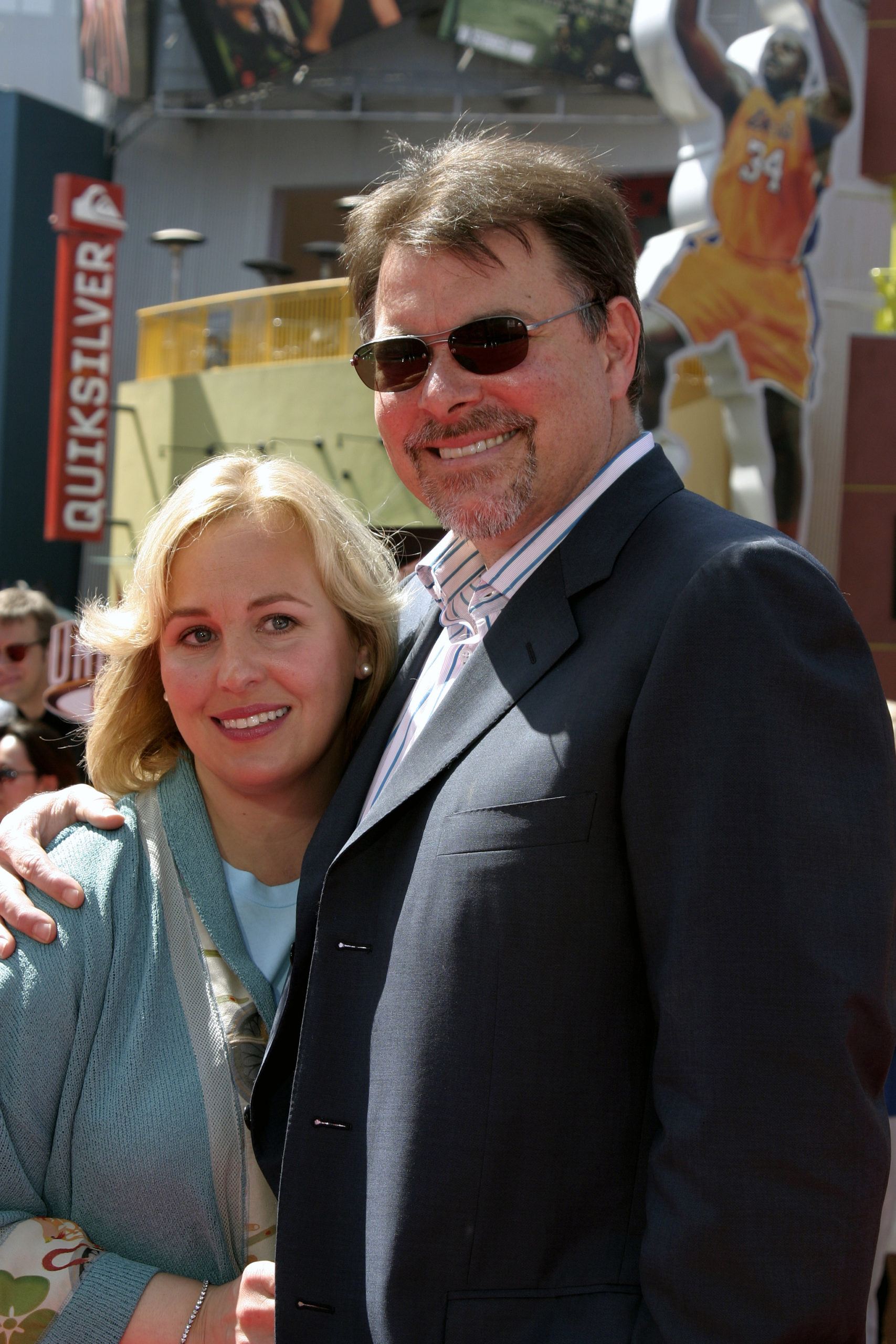 In 2018, Francis and Frakes became "empty nesters" and decided to change things up. Francis started to make improvements to a home she had bought in the 1980s.
The improvement project took a life of its own and lasted for a while. Even though Francis never intended to live on the property and planned on selling it, she gave it her all.
The actress and her husband already have a second home in Maine, where they also owned a furnishing store for cottages called "Cherished Home."
It has now been several decades since the couple was together. Francis told the media that there was no secret to her marriage. But she did share some words of wisdom her grandmother had imparted to her earlier. Her grandmother had told her, "To stay married a long time, you have to be willing to have a couple of really bad years. And you may have to have them more than once."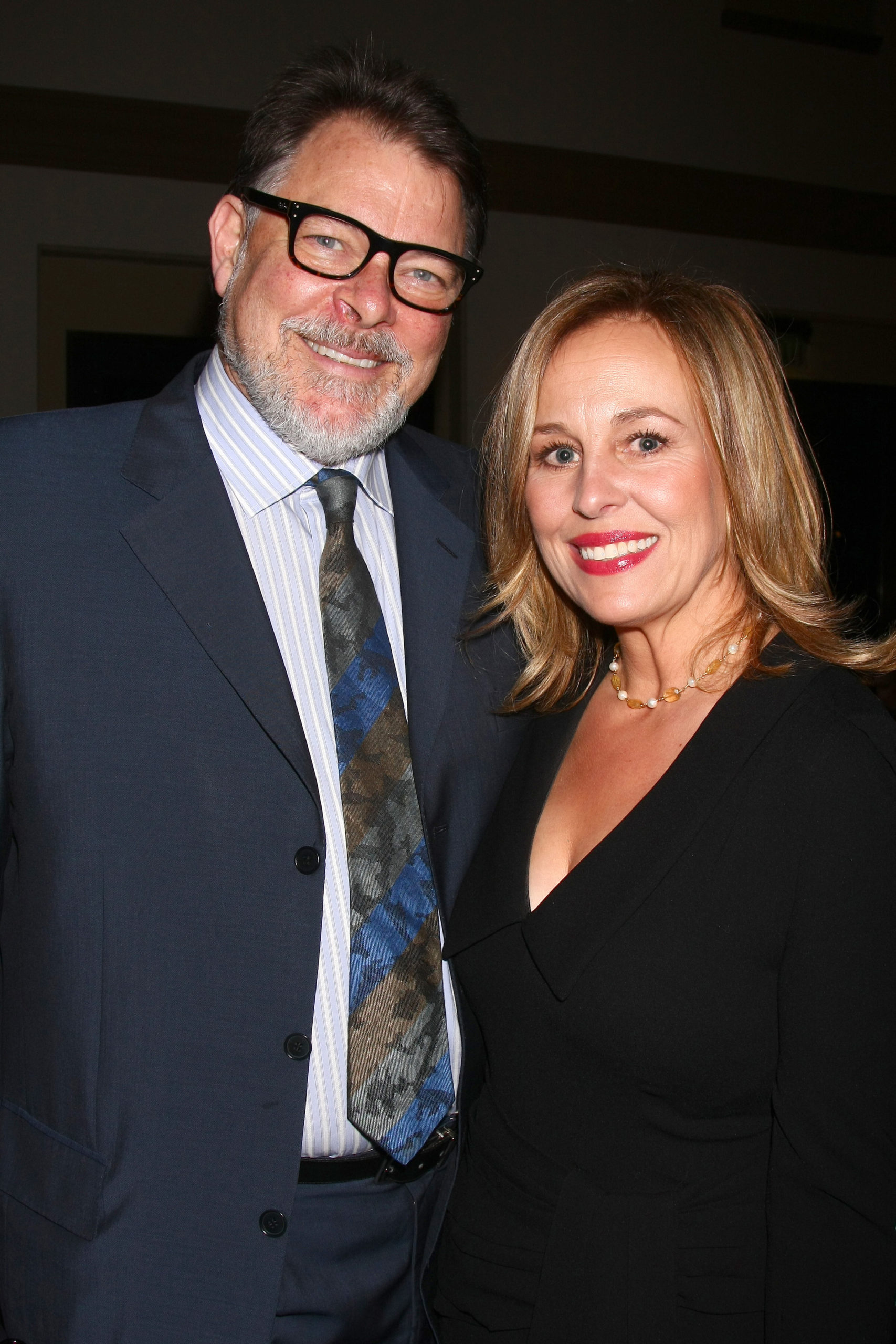 Unlike most couples who have nothing left to do when they find themselves with an empty nest, Francis and Frakes are now closer than ever. The duo has found time to enjoy one another more, happy that they do not have to split their attention to their children.
They enjoy the simple things in life with one another; having lunch together, going shopping, or even walking their dog. Francis even shared that she is much more tolerant now of her husband's wishes to watch sports!
She shared that earlier in their marriage she could not stand sports but now she is accustomed to having them on in the background as she knits. She confesses that she enjoys "the camaraderie of the teams" and their shared interest has brought the couple even closer together!
Genie Francis and Jonathan Frakes have a beautiful love story! They are truly an example of love not just surviving but thriving as it grows.
Share Genie Francis and Jonathan Frake's love story to remind friends and family of enduring love!