You really have to be lucky to be able to watch not one but two legends grace a stage and perform together. This crowd got lucky when they were able to enjoy Willie Nelson performing at a George Strait concert!
What a special night for fans of both legends!
George Strait was set to perform at the Moody Center in Austin, Texas in front of thousands of his adoring fans. It was his performance for the series titled, "Strait From Moody Center," a festival at the venue.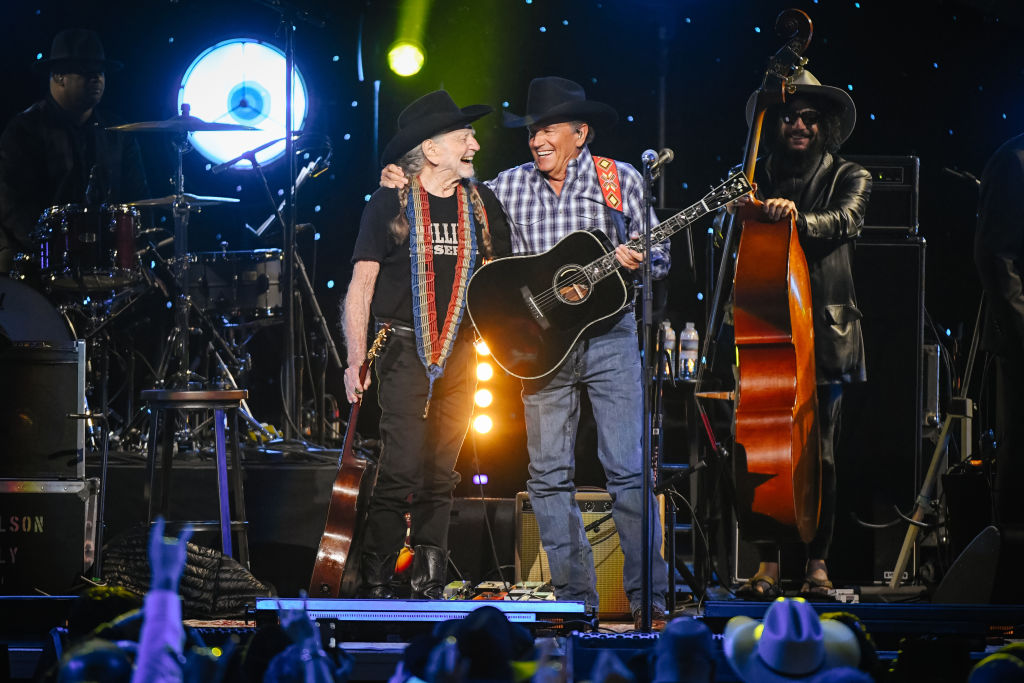 Not one to keep things monotonous for his fans, the singer decided to add in a surprise that had the crowd completely floored. The center was celebrating its opening and had performances lined up from Nelson and Family, Strait, and Randy Rogers Band.
Strait kicked off his performance with his hit song, "Sing One With Willie," which he released in his 30th studio album titled "Honky Tonk Time Machine," back in 2019.
The song's writing credits include Willie Nelson and George Strait themselves as well as Buddy Cannon and Bubba Strait.
The lyrics are about how the legend never got to share the stage with Willie Nelson, a wish he supposedly had for a while. He sings in the song, "And I've held it inside long enough / Now I ain't too proud, I'm gonna shout it out loud / I ain't never got to sing one with Willie."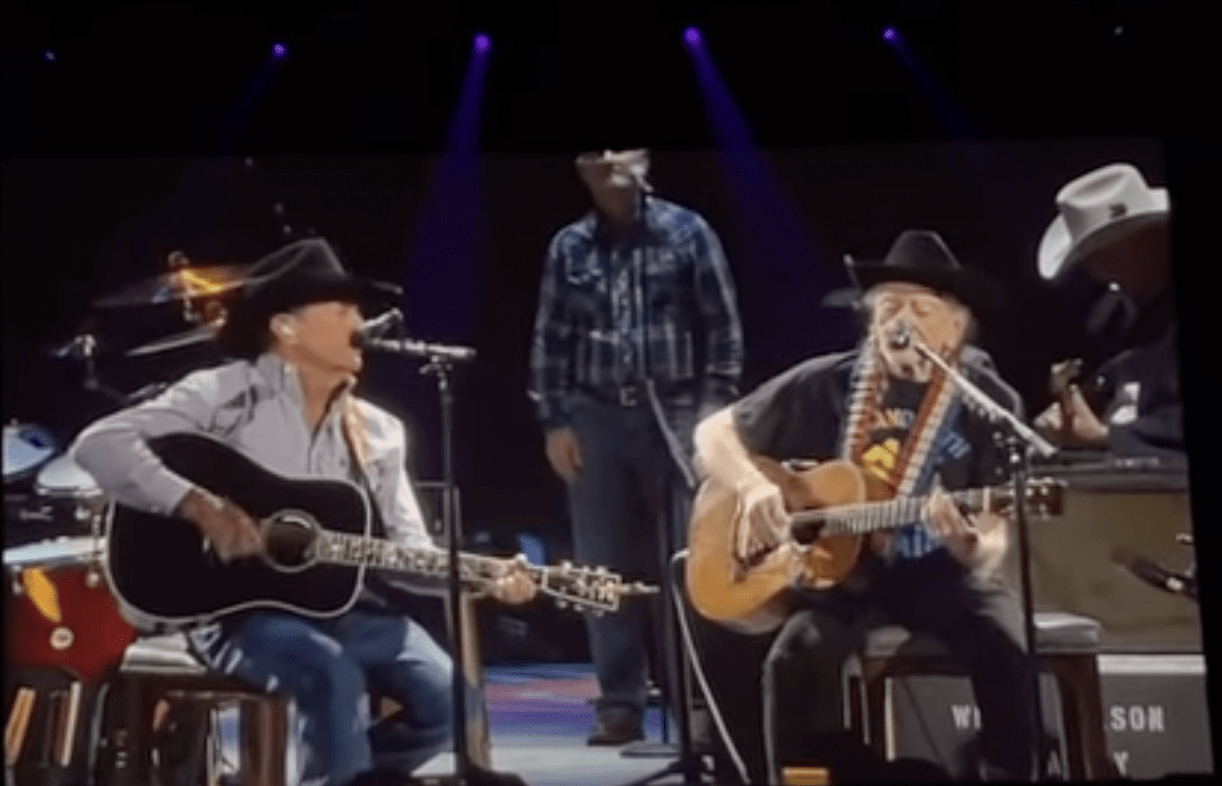 Of course, the crowd went while when the song introduced Willie Nelson himself joining Strait on stage for the performance. Seems like Strait finally got to sing one with Willie!
The duo did not stop there, they also sang the song "Pancho and Lefty." The song was previously recorded by Merle Haggard and Willie Nelson. It was originally recorded and written by Townes Van Zandt but it was Haggard and Nelson's performance that drove it to the recognition it enjoys today.
The performance took place on April 29 of this year. And coincidentally, it marked the day of Willie's 89th birthday! As Willie concluded his performance with Strait and made his way off the stage, Strait made the crowd serenade "Happy Birthday" to the singing legend as he left the stage.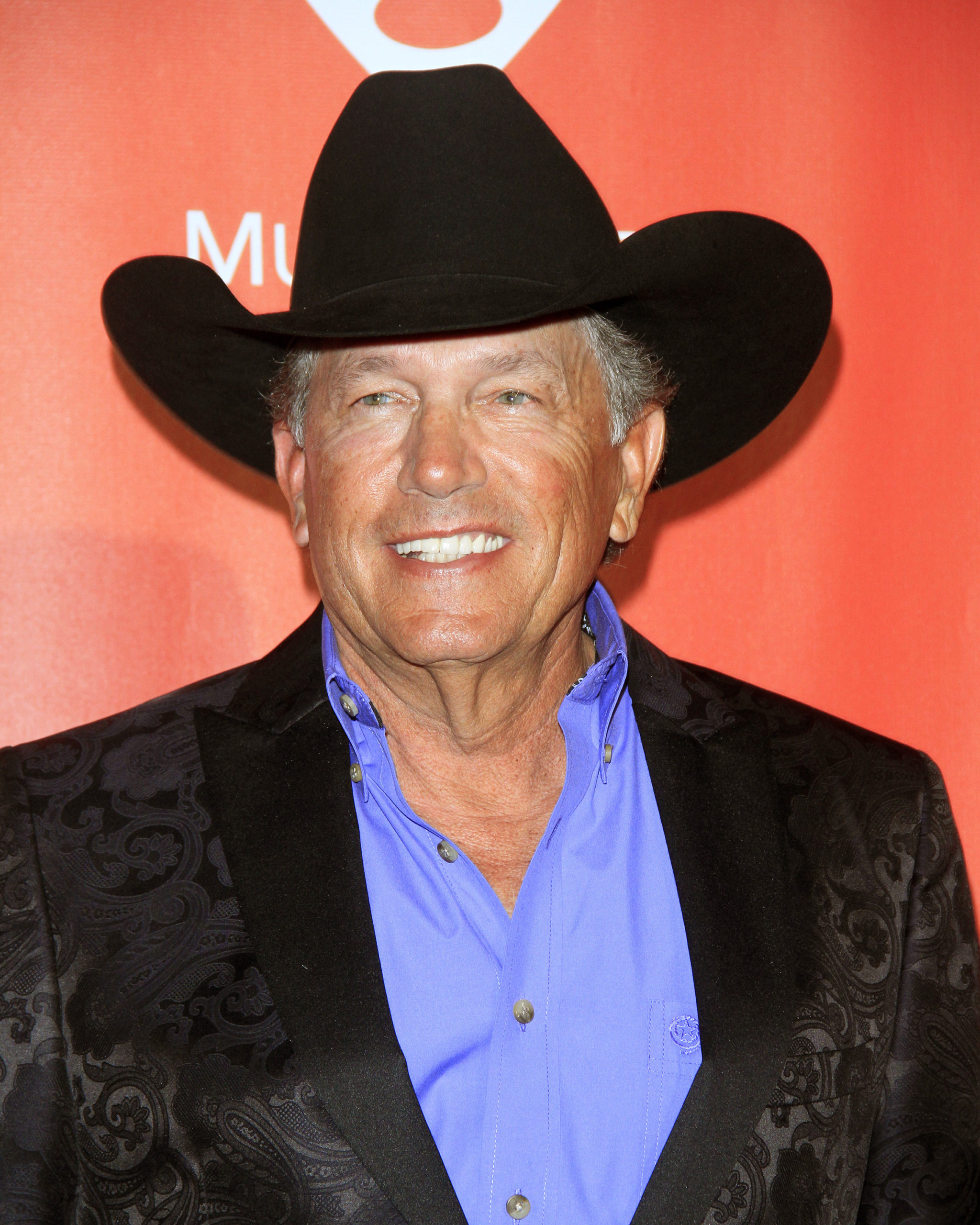 It is so wonderful to see that even with the number of years the two have under their belts, they have no intention of slowing down. George Strait is set to begin his Las Vegas Residency titled "Strait to Vegas" and is also scheduled to perform at the Arrowhead Stadium in Kansas City, Missouri on July 30.
While Nelson also has a packed schedule for the summer as he is set to host the 4th of July Picnic and Firework event in Austin at the Q2 Stadium. He recently also released his 17th studio album titled "A Beautiful Time."
It must have been amazing for the lucky folks at the venue to watch the legendary George Strait be joined by the phenomenal Willie Nelson for his performance.
Share this news with other country fans to make their day!