The world is mourning after the passing of Her Majesty, Queen Elizabeth II. With just days left until her funeral in Westminster Abbey on Monday, she will now lie in state for four days as the people of Britain get the chance to give their final goodbyes.
King Charles, meanwhile, takes over, meaning several big changes for the monarchy.
As per reports, it hasn't yet been decided whether King Charles and Camilla, the Queen Consort, will move from their London home of Clarence House to Buckingham Palace or not. However, it seems like the King has wasted no time in making several other changes, including one that has left his staff heartbroken.
According to The Guardian, a dozen Clarence House staff were given notice of redundancies during the Monday service for the Queen in Edinburgh on Monday. Even the King's secretary described it as "unsettling news."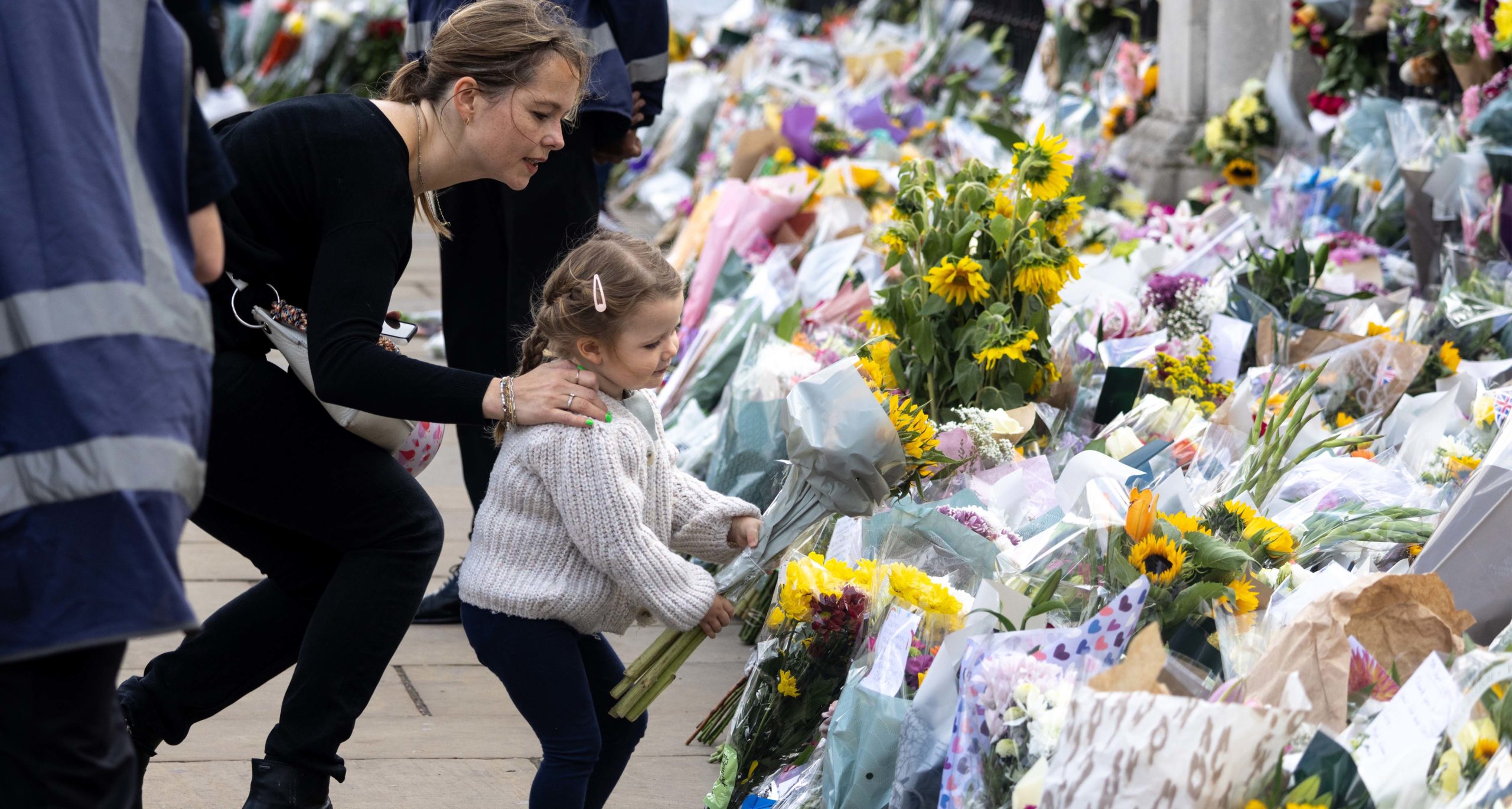 Queen Elizabeth is in the process of making her last ever journey. Her Majesty left Balmoral – where she passed away – for the last time on Sunday in an oak coffin draped in the Royal Standard of Scotland, adorned with a big bouquet.
Queen Elizabeth's passing
The journey from Balmoral was the first of several events leading up to her funeral in Westminster Abbey on September 19. Her Majesty will then be taken to St George's Chapel at Windsor Castle, where she will be buried with her husband, Prince Philip, who died last year.
On Sunday – after a six-hour drive through the Scottish Highlands – the Queen's coffin arrived in Edinburgh.
Soldiers wore kilts while bearing the coffin to the throne room at the Palace of Holyroodhouse, Her Majesty's official Scottish residence. She laid in state at Edinburgh's St Giles' Cathedral, where the public paid their respects.
Earlier this week, King Charles– who officially became the new monarch Saturday – held a silent vigil for the Queen alongside his three siblings, forming a guard of honor around her coffin.
Last Saturday – in an emotional first address to the nation – the newly announced 73-year-old King spoke highly about his late mother.
"Her dedication and devotion as Sovereign never waivered, through times of change and progress, through times of joy and celebration, and through times of sadness and loss," King Charles III said, adding a few heartfelt words for his wife of 17 years, Camilla, who becomes Queen Consort.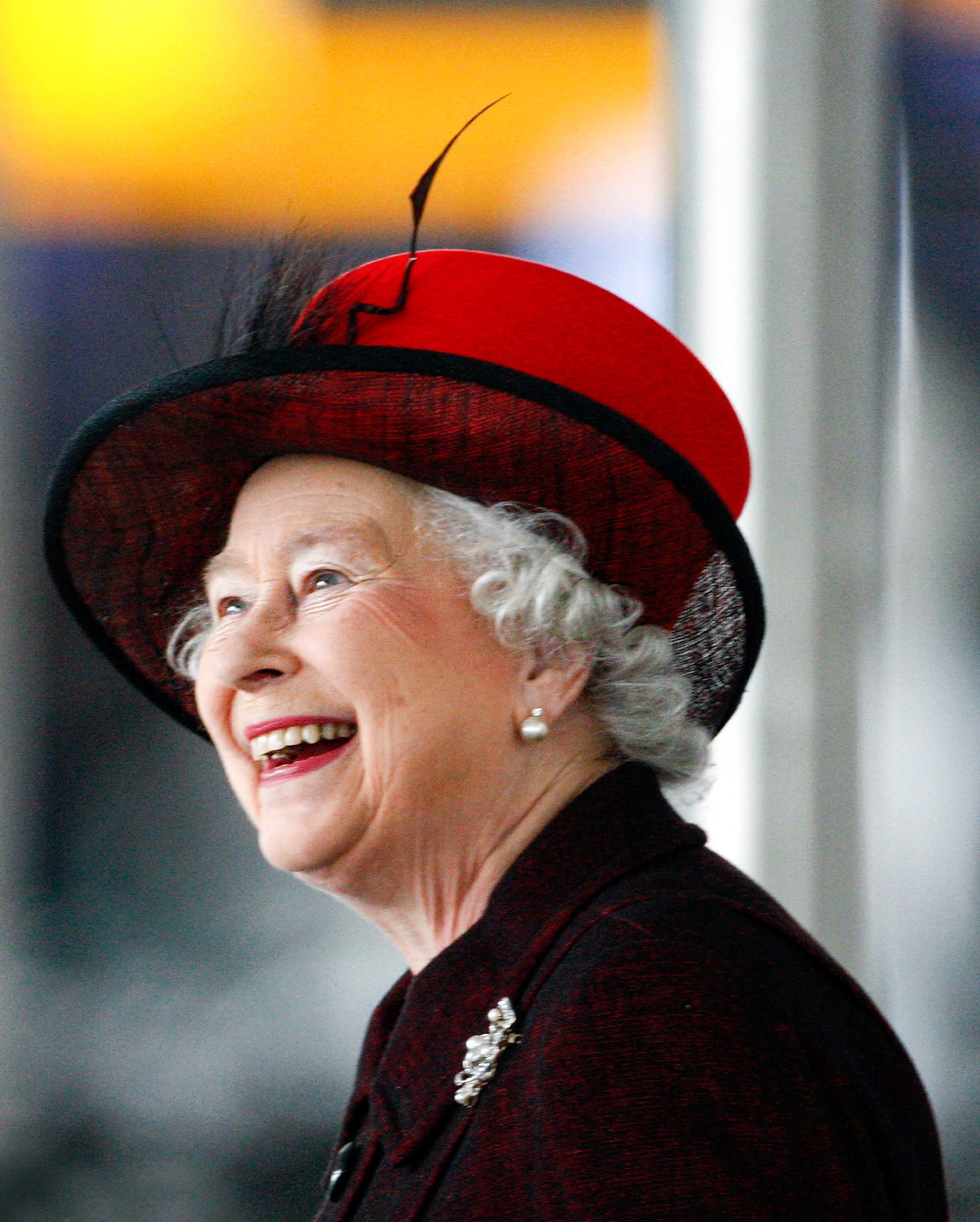 "I know she will bring to the demands of her new role the steadfast devotion to duty on which I have come to rely so much."
King Charles: "My darling Mama"
Moreover, Prince William – next after Charles in the line of succession – and his wife Kate Middleton have officially been given new titles. They will now be referred to as the Prince and Princess of Wales.
"With Catherine beside him, our new Prince and Princess of Wales will, I know, continue to inspire and lead our national conversations, helping to bring the marginal to the centre ground where vital help can be given," King Charles said.
In his address, Charles expressed that despite the sorrow around the nation and Commonwealth, people would always "remember and draw strength from the light of her example."
He added some emotional words for his mother:
"To my darling Mama, as you begin your last great journey to join my dear late Papa, I want simply to say this: thank you," King Charles said. "Thank you for your love and devotion to our family and to the family of nations you have served so diligently all these years. May' flights of Angels sing thee to thy rest.'"
Queen Elizabeth's coffin was transported back to London on Tuesday by plane. The journey continued alongside the A40 highway to Buckingham Palace, where tens of thousands of people lined the streets to offer their last farewells.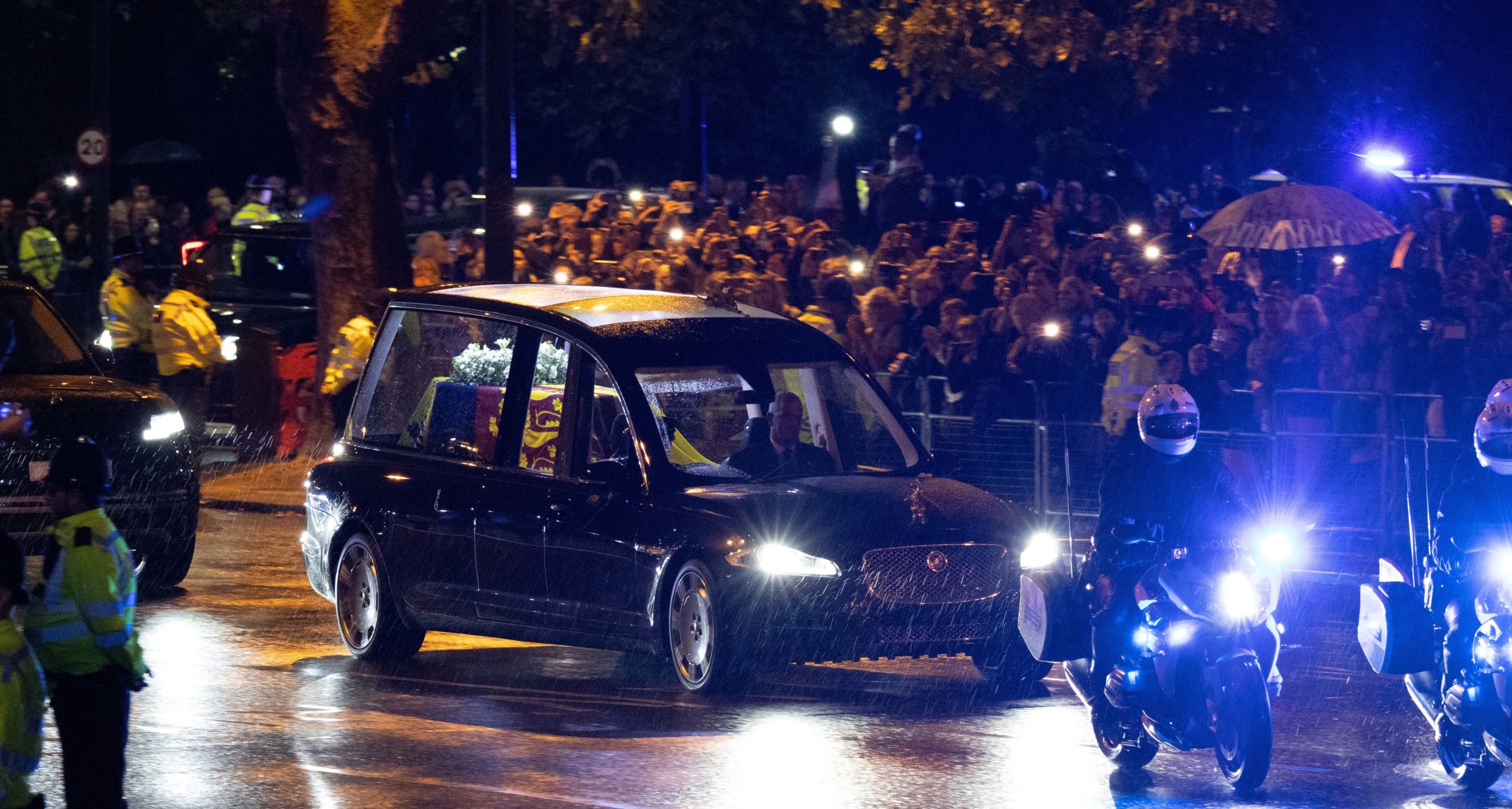 At the Grand Entrance to Buckingham Palace, the King's Guard formed a guard of honor before the coffin was taken inside to the sound of applause from the public welcoming her home.
Queen Elizabeth – procession, lying-in-state
Meghan Markle and Prince Harry joined the Royal Family at Buckingham Palace on Tuesday. Their relationship with the Firm has not been good of late, but hopes are that they can put their differences aside and come to an understanding as they all unite in mourning her Majesty.
Prince Harry and Meghan have remained in the UK following the start of a short European tour.
Queen Elizabeth's coffin reportedly rested in the palace's bow room overnight. Her coffin was then moved to lie in state at Westminster Hall for four days.
On Wednesday, the coffin was transported from Buckingham Palace as the Queen left her official home for the last time. The journey to Westminster Hall went along Queen's Gardens, The Mall, Horse Guards and Horse Guards Arch, Whitehall, Parliament Street, Parliament Square, and New Palace Yard, with tens of thousands of people honoring her along the way.
The procession – which, according to The Guardian, had been decades in the making – saw the Queen's coffin placed on a gun carriage and drawn through the center of the capital. The specific gun carriage, The George Gun, was also used for the ceremonies when the Queen Mother and King George VI – Her Majesty's parents – passed away.
Both William and Harry walked behind the coffin. They did the very same when their mother, Princess Diana, died.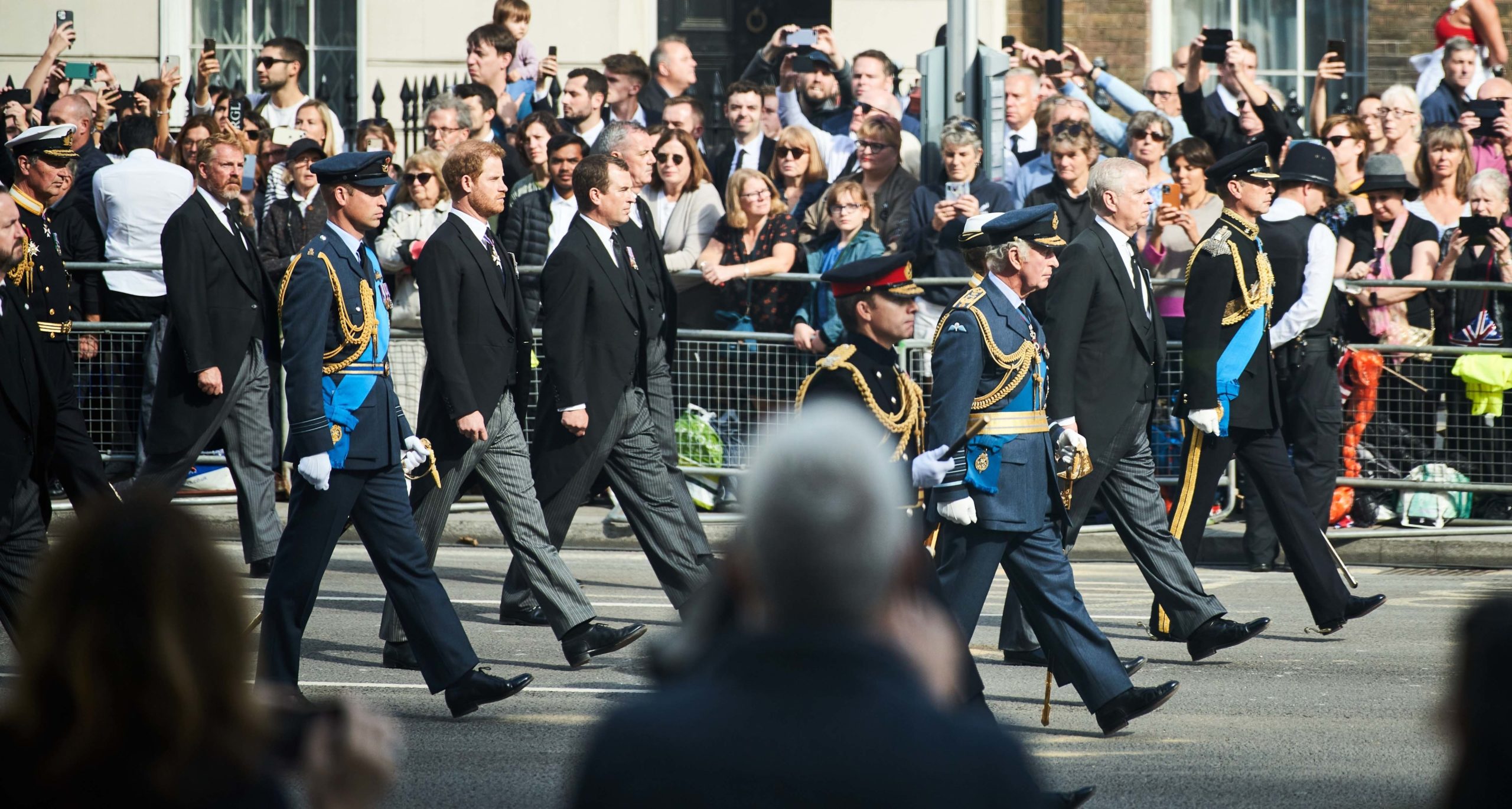 King Charles joined William and Harry in walking behind the coffin, as did the Queen's other children, Prince Andrew, Prince Edward, and Princess Anne. Meanwhile, the Queen Consort, Kate Middleton, Sophie, and Meghan Markle traveled by car.
Queen Elizabeth's funeral
Princess Anne – the Queen's only daughter – accompanied Her Majesty's coffin from Edinburgh to London and was seen walking just behind her mother's coffin on the route to Westminster Hall.
Hundreds of thousands of people are expected to want to say their last farewell to the Queen in the coming days – Westminster Hall will be open 24-hours-a-day. However, not everyone in the queue is guaranteed to get to see the Queen, as she's lying-in-state.
The BBC reported that the entry to the back of the line might be closed early to ensure that those already waiting get the chance to walk past the Queen's coffin.
As for now, not all details about the Queen's funeral have been revealed, though the attendance of several world leaders and members of other royal has been confirmed. That includes the President and First Lady of the United States, Joe Biden and Jill Biden, Australian Prime Minister Anthony Albanese, and Canadian Prime Minister Justin Trudeau.
Among notable royals are King Felipe VI and Queen Letizia of Spain, King Willem-Alexander and Queen Maxima of the Netherlands, Emperor Naruhito and Empress Masako of Japan, and King Carl XVI Gustaf and Queen Silvia of Sweden.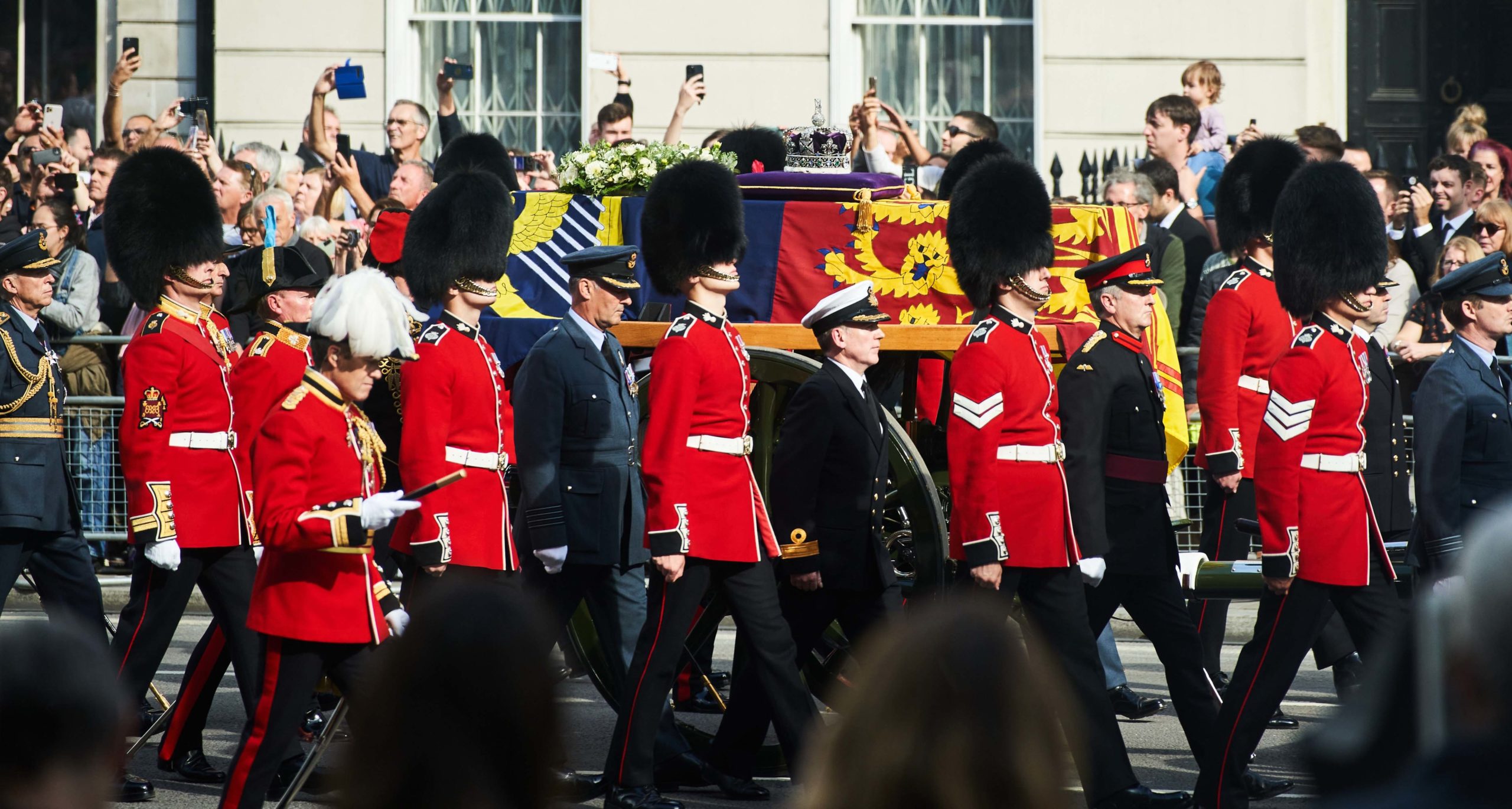 Staff of King Charles' given notice of redundancies
King Charles was officially announced as King just days after Queen Elizabeth's passing. He will take on many new duties, but unfortunately, as he confirmed in his speech, this will mean cutting down on certain charitable work.
He and Camilla have lived at Clarence House for nearly 20 years. As of today, it's still unclear whether he and the Queen Consort will move into Buckingham Palace, or rather remain at their residence.
On Monday, though, many of the King's employees received a message that was hard to handle. During the church service for the Queen, staff were reportedly handed a redundancy notice – and told that they could lose jobs.
As revealed by The Guardian, a dozen Clarence House staff members have been given their notice of redundancy as King Charles and the Queen Consort are moving their offices to Buckingham Palace.
In total, up to 100 employees at the King's formal official residence – some of whom have worked there for decades – received the information that they might lose their jobs.
When they were handed the notice, they were "working round the clock" to make King Charles' elevation to the throne "smooth."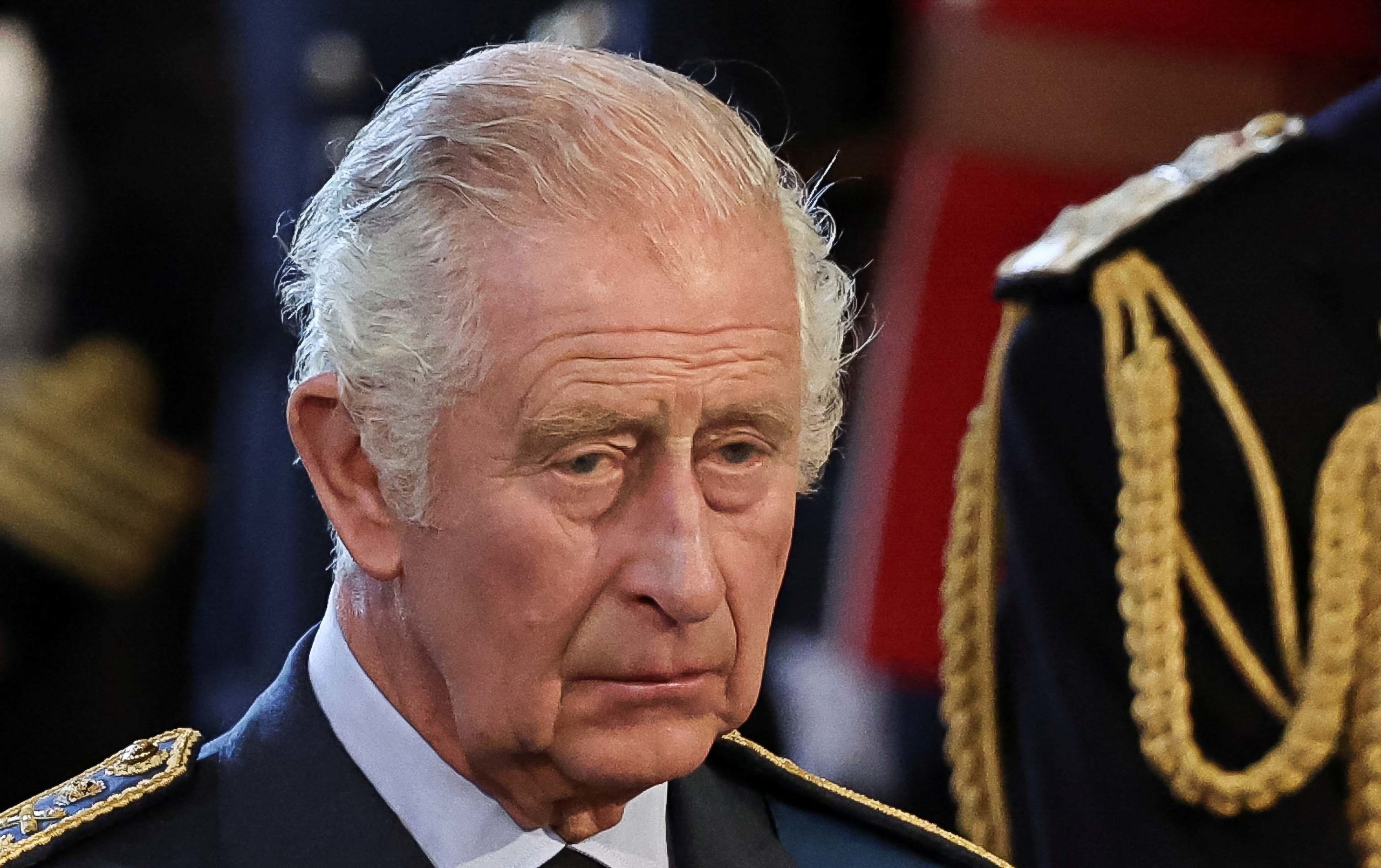 The different staff departments include private secretaries, the communications team, household staff, and the finance office.
"Everybody is absolutely livid"
The letter was written by Sir Clive Alderton, King Charles's private secretary.
"The change in role for our principals will also mean change for our household," the letter, which The Guardian obtained, stated.
"The portfolio of work previously undertaken in this household supporting the former Prince of Wales's personal interests, former activities, and household operations will no longer be carried out, and the household … at Clarence House will be closed down. It is therefore expected that the need for the posts principally based at Clarence House, whose work supports these areas will no longer be needed."
The King's private secretary added: "I appreciate that this is unsettling news and I wanted to let you know of the support that is available at this point."
Many staff reportedly believe that they would move on to work for King Charles in his new household.
"Everybody is absolutely livid, including private secretaries and the senior team. All the staff have been working late every night since Thursday, to be met with this. People were visibly shaken by it," one source told the newspaper.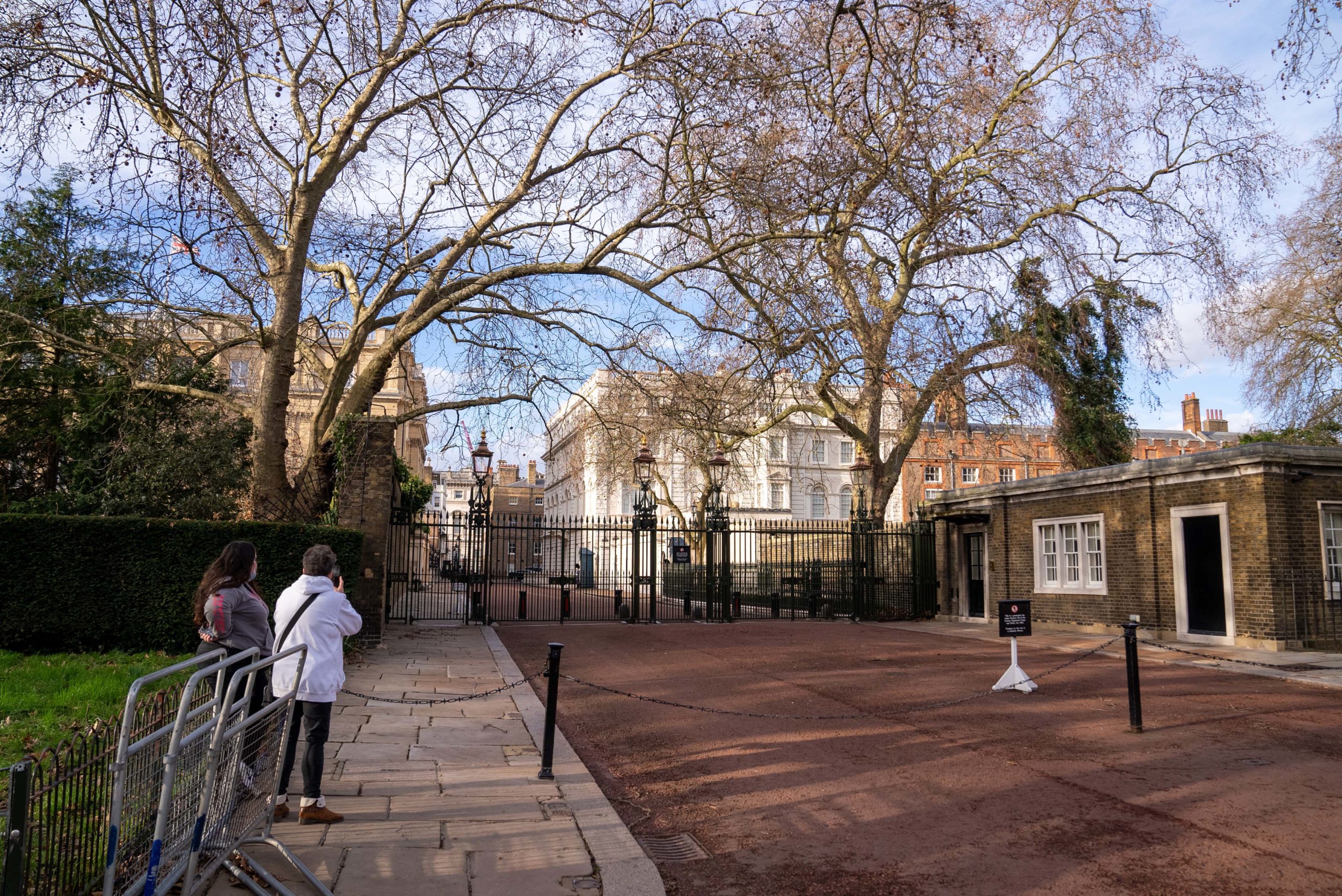 Staff that provided "direct" and "close" support to Charles and Camilla will not face the same fate as many other workers, Alderton said. A final decision has not yet been made, but laid-off staff will be offered alternative employment in other royal households.
Staff reportedly "furious"
In any case, the workers are far from happy about it, not least because of the timing of the letter being sent out.
Loyal aides said the letter, sent by email, was flat out "heartless", as they were mourning Queen Elizabeth.
An insider told The Sun: "The staff are furious. They're working round the clock and under huge amounts of pressure and then get these emails. There has been anger, outrage and tears. They are working flat out largely motivated by the devotion they have for Charles and the Queen."
The insider told the newspaper that the timing was "insensitive and terrible."
"The Duke of Edinburgh's staff were paid for many months after his death. Some of these people are mourning the Queen – it is a bit too soon to be sending out redundancy letters when we haven't even had the funeral. They are grieving. It is heartless."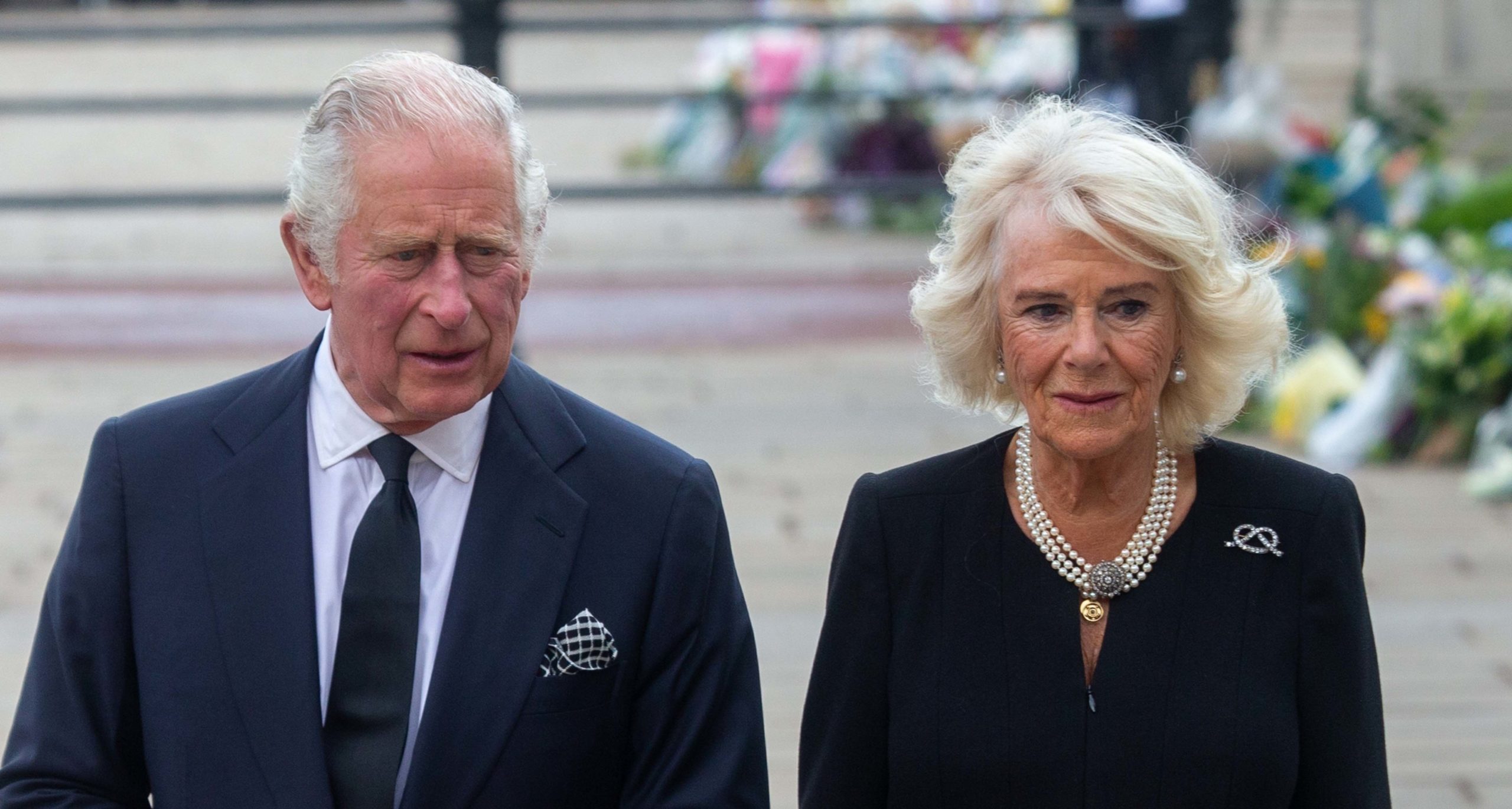 According to Reuters, staff will now be offered "enhanced" redundancy payments, and no one will lose their jobs for at least three months.
Union set to help King Charles' staff members
The Public and Commercial Services Union (PCS) quickly condemned the decision to announce redundancies during the period of mourning.
Their general secretary, Mark Serwotka, said that the timing was "nothing short of heartless."
"While some changes across the households were to be expected, as roles across the Royal Family change, the scale, and speed at which this has been announced is callous in the extreme," he stated.
"Least of all because we do not know what staffing the incoming Prince of Wales and his family might need."
Serwotka added the PCS will "continue to work with the Royal Households to ensure that those staff have full job security."
"We remain committed to supporting those colleagues across the wider Royal Family's estates, whose futures are thrown into turmoil by this announcement at this already difficult time."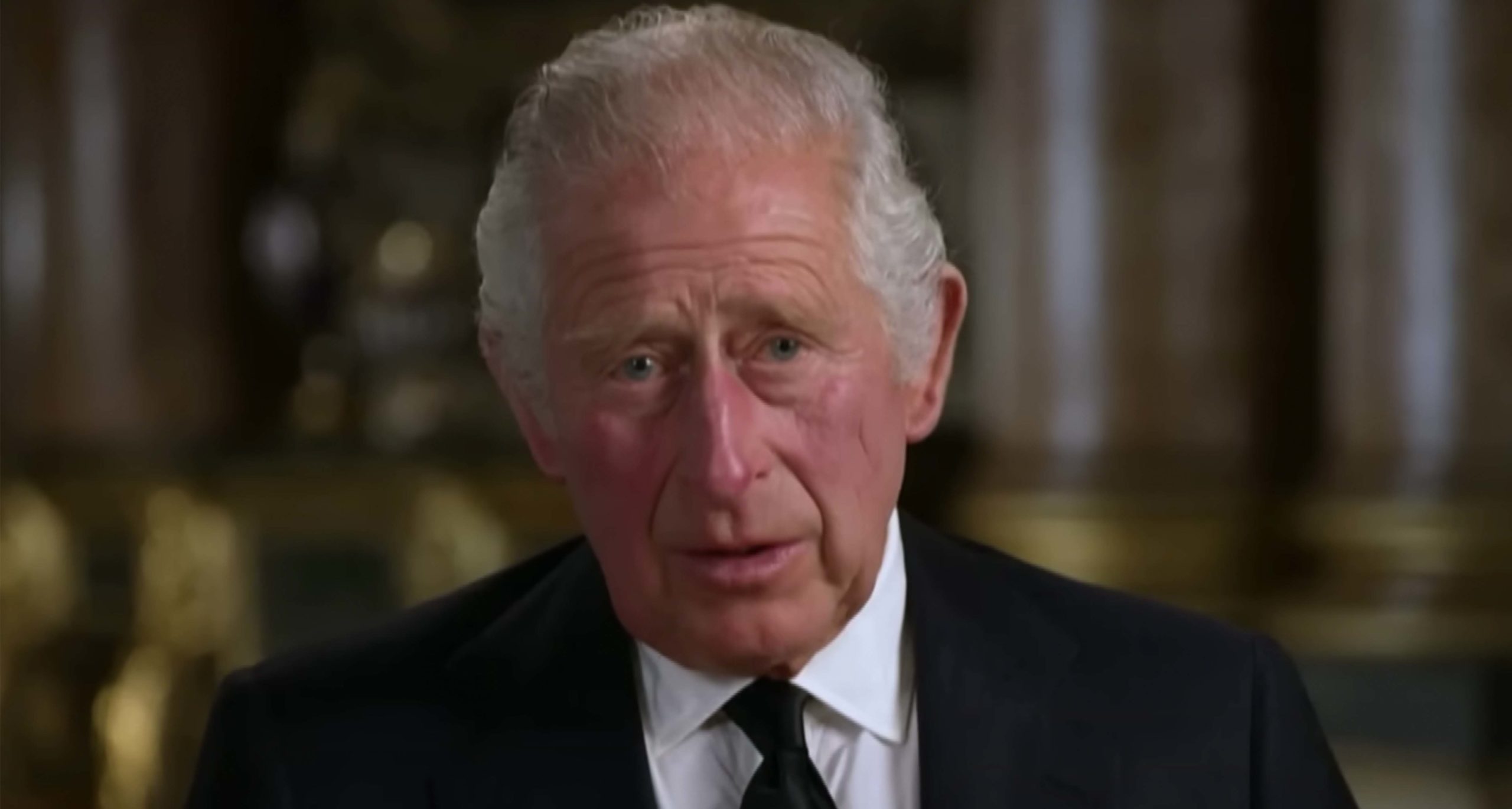 However, others think the staff members should've known what was coming. That's at least according to Grant Harrold, former butler to King Charles when he was the Prince of Wales.
King Charles' former butler says it's "not a shock"
Speaking with BBC, he claimed it must not have been a shock for the employees at all.
"Trust me, it's not a shock for the household," Harrold said. "When I joined, I was fully aware that if the Queen passed I would be redundant because my boss is no longer the Prince of Wales."
He added: "The good thing is, I know they will do everything possible to make sure that people are put into positions where possible – and, as I said, there will be people that want to retire or want a change of career."
What do you think of this? Please give us your opinion in the comment section.
Meanwhile, share this article on Facebook with friends and family!