Police in Buena Park, California released frightening dash cam footage of a chase that ended in a deadly shootout between officers and the gunman.
The incident began when the suspect fired at a school bus, which was being driven by his estranged wife. Thankfully the driver nor the student who was on the bus at the time were injured.
The chase began after the suspect refused to pull over.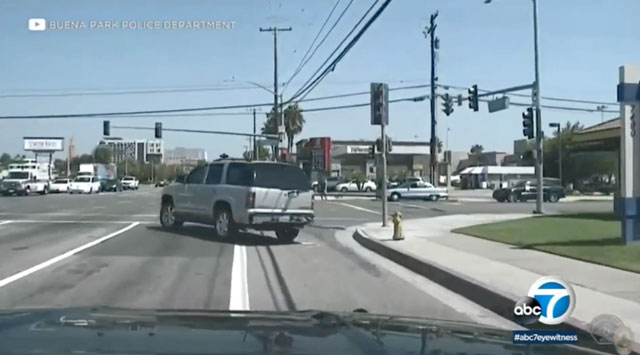 The alarming scene took place on September 3 around 2 p.m. in Buena Park. According to reports, an officer who was on patrol witnessed Cedric Baxter fire at a school bus.
The officer attempted to stop the suspect, but the suspect fled and led the officer on a chase before driving through a locked fence at a Buena Park School district building and crashing into another vehicle.
Baxter did not surrender, instead he exited his vehicle, and he and the two officers exchanged fire.
He died at the scene.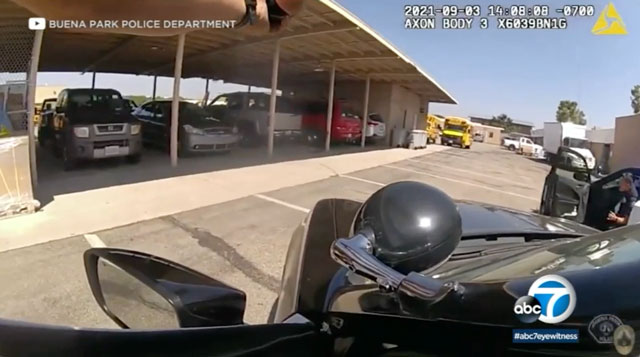 "This could've been much worse," Buena Park PD Capt. Frank Nunes said. "Fortunately, our officer was at the right place at the right time and intervened and possibly saved someone's life."
Police were able to determine that the driver of the school bus was Baxter's estranged wife. There was also one student onboard at the time of the shooting.
Neither were hit.
At the time of the incident he had an active restraining order against him. His parole had also recently been revoked.
This could have been so much worse. I'm glad that no one else was seriously injured. Thank you to the officers for handling this situation.
Please share.