It is always encouraging to see when exes stay friends with one another and have a cordial relationship. Actress Melanie Griffith and actor Antonio Banderas are the latest examples of celebrity parents who put their own issues aside for the sake of their kids!
Keep reading to learn more.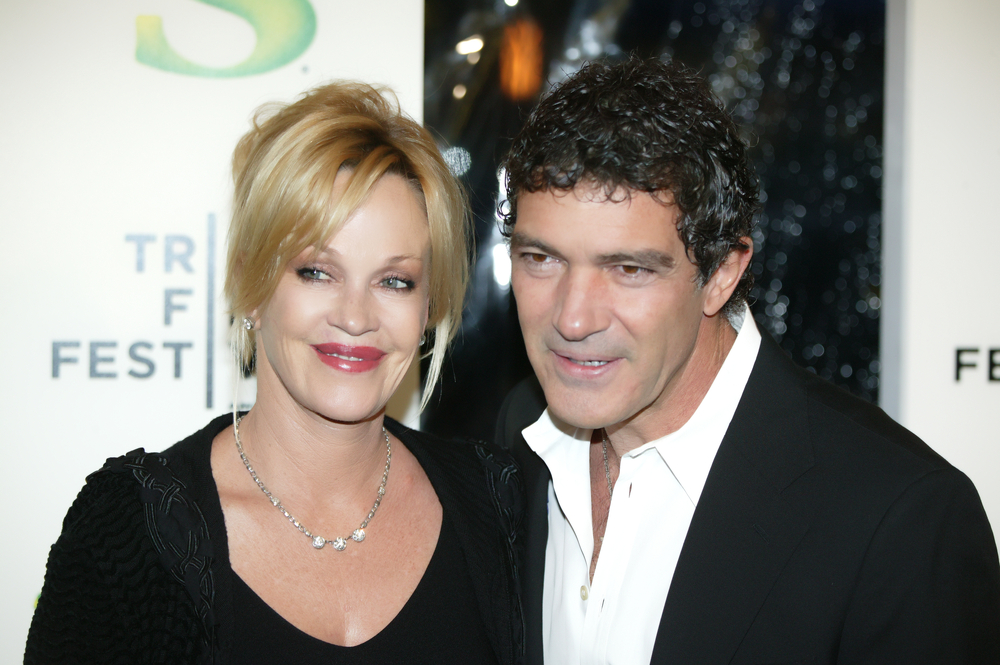 Melanie Griffith and Antonio Banderas married on May 14, 1996, and their divorce was finalized in December 2014. The couple's split came as a shock to everyone who adored them. They had been married for almost 20 years and during that time they had made a beautiful family together.
READ MORE
When the couple married, it wasn't Griffith's first time tying the knot. The actress had previously been married to Steven Bauer. She welcomed her first child with him in 1985, her son Alexander.
Following this, she married Don Johnson with whom she welcomed her second child; her daughter Dakota Johnson. Dakota followed her mother's footsteps into Hollywood and has become an A-List actress.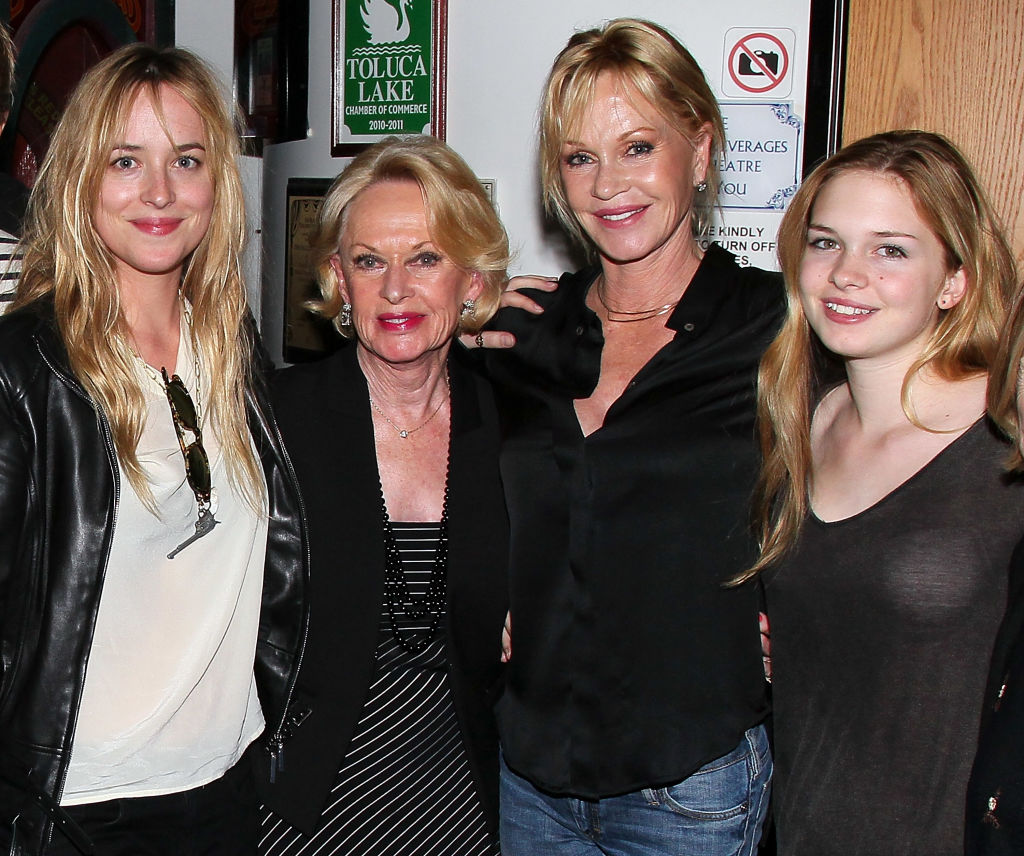 Soon after she split with Dakota's father, she met and married Antonio Banderas. And just a few months after they said 'I do,' the couple welcomed their daughter together Stella Banderas. She has also been carving out a role for herself in the entertainment industry.
She shared, "The last few years I have been slowly getting into the world of acting, although I prefer to be behind the camera." She added, "Working as an assistant director in the theater is enriching, being surrounded by creative people every day is really inspiring. I like directing right now. I enjoy making short films for fun or for friends' brands. We'll see if it ends up becoming a trade."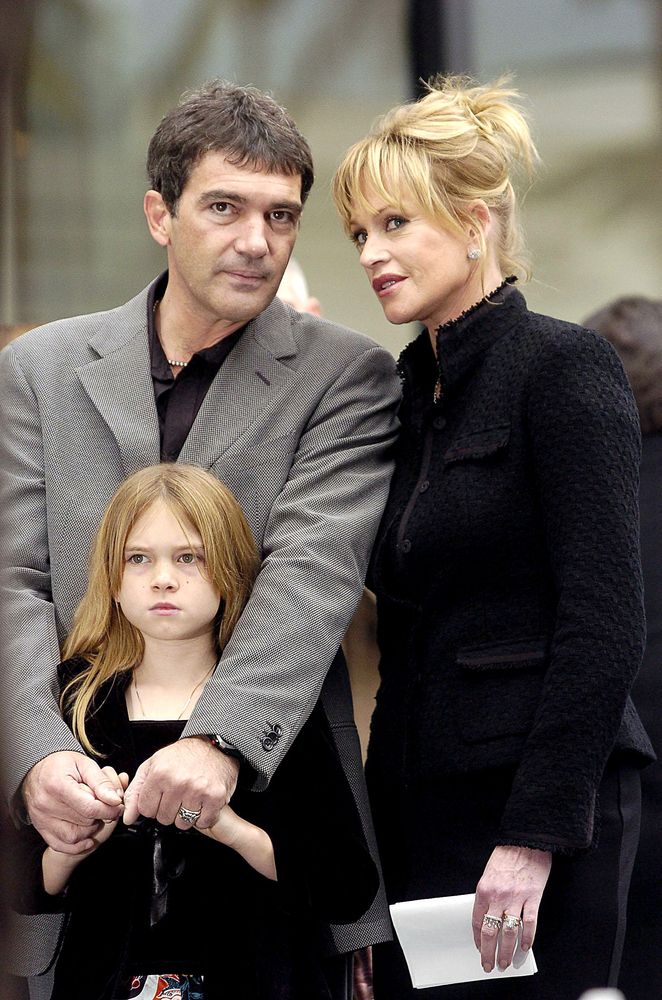 In 2021, Stella was subjected to a lot of media attention after she petitioned to officially remove her last name, Griffith. She claimed she wanted to shorten her name from Stella del Carmen Banderas Griffith.
The aspiring actress is close to both her parents, and both her parents are incredibly fond of her as well.
Earlier this week, Griffith shared a picture of her and her ex-husband Antonio Banderas. Sitting between the couple was their daughter Stella Banderas.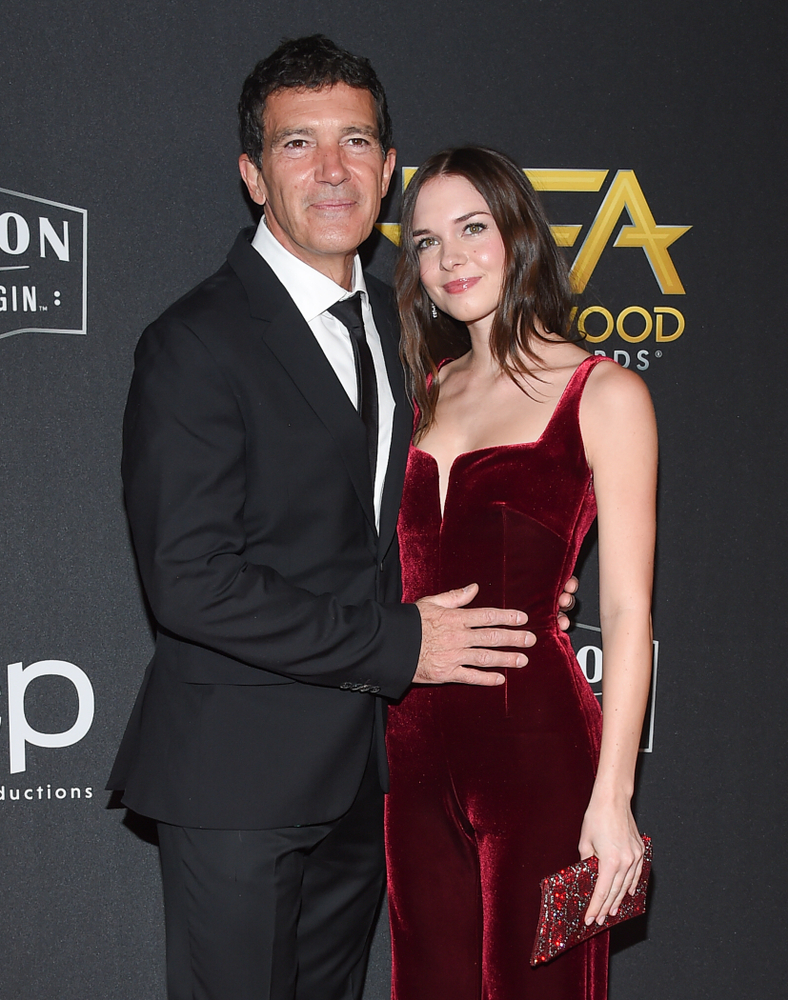 The caption for the picture simply read, "Surrounding our Stella with love." Stella has truly grown up to be a beautiful young woman.
Banderas shared images of the lunch too. He added that they had had lunch at the Beverly Hills Hotel's Polo Lounge before Sunday's Oscars. His film, Puss in Boots: The Last Wish was up for Best Animated Feature. 
It is so encouraging to see the couple amicable and friendly with one another despite their divorce. It is a much-needed healthy reminder to always put your children first.
Share this piece with other Melanie Griffith and Antonio Banderas fans to show them this beautiful blended family.