Police found the body of 19-year-old Marlen Ochoa-Lopez shortly after midnight on May 14 on Chicago's Southwest Side.
The teen was nine months pregnant when she went missing on April 23. Family believe she had paid a visit to the home of someone she met on Facebook with the promise of exchanging baby clothes and a stroller.
The Cook County medical examiner's office ruled her death a homicide.
Chicago police say that once Ochoa-Lopez arrived at the home she was strangled, and then her unborn child was cut out of her body. Reports indicate that the baby difficulty breathing and the woman who lured Ochoa-Lopez inside her home called 911.
"We believe that she was murdered and we believe that the baby (was) forcibly removed following that murder," Chicago Police Department's chief spokesman, Anthony Guglielmi, said.
The baby boy was rushed to a hospital where he is reportedly on life support with no brain function. His condition is considered "grave." Officials do not believe the baby, who has been named Yovani Yadiel Lopez, will survive.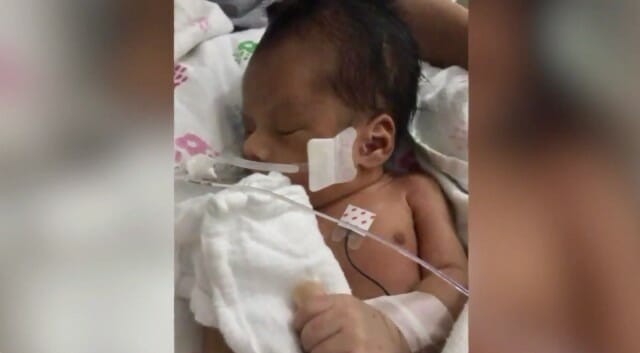 According to WGN9, four people remain in custody in connection to Ochoa-Lopez's murder. No charges have been announced yet.
Ochoa-Lopez's husband and the newborn's father, Yovani Lopez, promised justice for his wife.
"We're going to have justice with those responsible," he said. "We're going to go hard after them. We won't let it go."
Share this story to get justice for Marlen.