A family trip to an amusement park is always supposed to be filled with happiness and laughter. Unfortunately for this family, it turned into their worst nightmare...
Ohio resident Dawn Renee Jankovic was a healthy 47-year-old mother of a 17-year-old teenager Gunnar. The family was out for the day and excited at the prospect of having fun together. Dawn Renee boarded The Voyager, a wooden roller coaster at the Holiday World & Splashin' Safari theme park in July of 2021 with her son.
When the ride finally came to a stop, Gunnar looked over at his mother to find that she was unconscious. He quickly alerted the staff and they immediately worked to get Dawn Renee shifted to a hospital.
She was later pronounced dead at the hospital and her son Gunnar was left to deal with the devastating loss he had just suffered.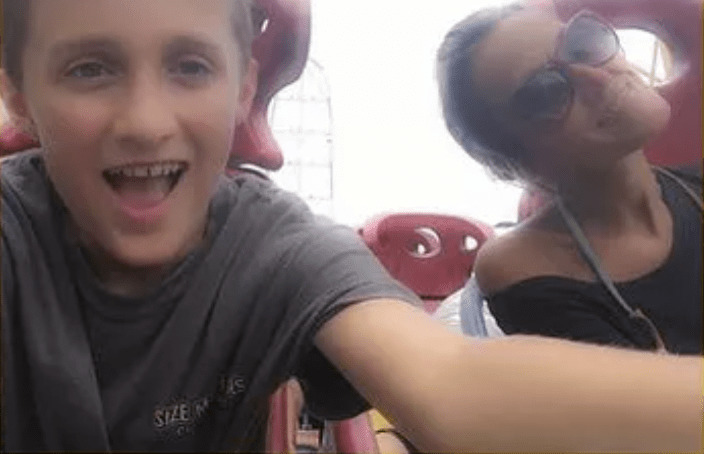 An autopsy was carried out to determine the cause of death of the 47-year-old. One of the causes of her death was listed as an "amusement park roller coaster."
READ MORE
The teenager was shocked at this loss. He shared a love for rollercoasters with his mother and could not believe this had happened to her.
"She was fine, the whole entire day," Gunnar told the media.
"The only thing we know right now is … They went on the ride and you know, at some point, she lost consciousness," said Gary Merker, Gunnar's father.
The rollercoaster the mother-son duo rode was one they had been on before. Gary added, "Him and her are both roller coaster enthusiasts."
"They go all over the place to different amusement parks. That was their thing and yeah, they'd been on it before … Just don't know what happened this time."
"I feel bad," Gary said. Adding, "This kid witnessed everything and he was there by himself before I could actually get to him."
a GoFundMe campaign was set up at the time to help bring Renee's remains from Indiana to Ohio. It raised thrice the amount that was set as the goal.
Dubois County Coroner Katie Schuck added several factors as the causes of death which included exsanguination, avulsion of the right internal thoracic artery, and amusement park roller coaster. Renee had suffered severe blood loss in the artery, which is located on the outside of the back of the rib cage.
The death was ruled as accidental. "It had nothing to do with the ride itself, but it basically was just the force," the coroner explained.
"It was just a reaction her body had from riding the ride. It had nothing to do with a malfunction or anything, as far as safety and that type of thing."
This is such a heartbreaking loss that no one should have to go through. Hopefully, the family has found some peace and healing.
Please join us in sending the family some prayers.