Most of live our lives expecting each day to follow as the previous one did, with no abrupt changes, and certainly nothing changing without good reason.
Pamela was a mom of two who always used to have great skin. However, at 15, her hormones set in, and she got acne. Now, that alone isn't that unusual, and it wasn't exactly a nightmare. What would come later in life, though, was, as she developed an inflammatory skin condition known as Rhinophyma.
The mom noticed right after her second child was born that her nose was starting to change shape. The aforesaid skin condition left her with a "bulbous" nose, and this completely shattered her self-esteem.
Pamela appeared on an episode of The Doctors, explaining that her nose had even stopped her from leaving the house. Thankfully, in the end, she got the help she needed, and the result is nothing less than superb!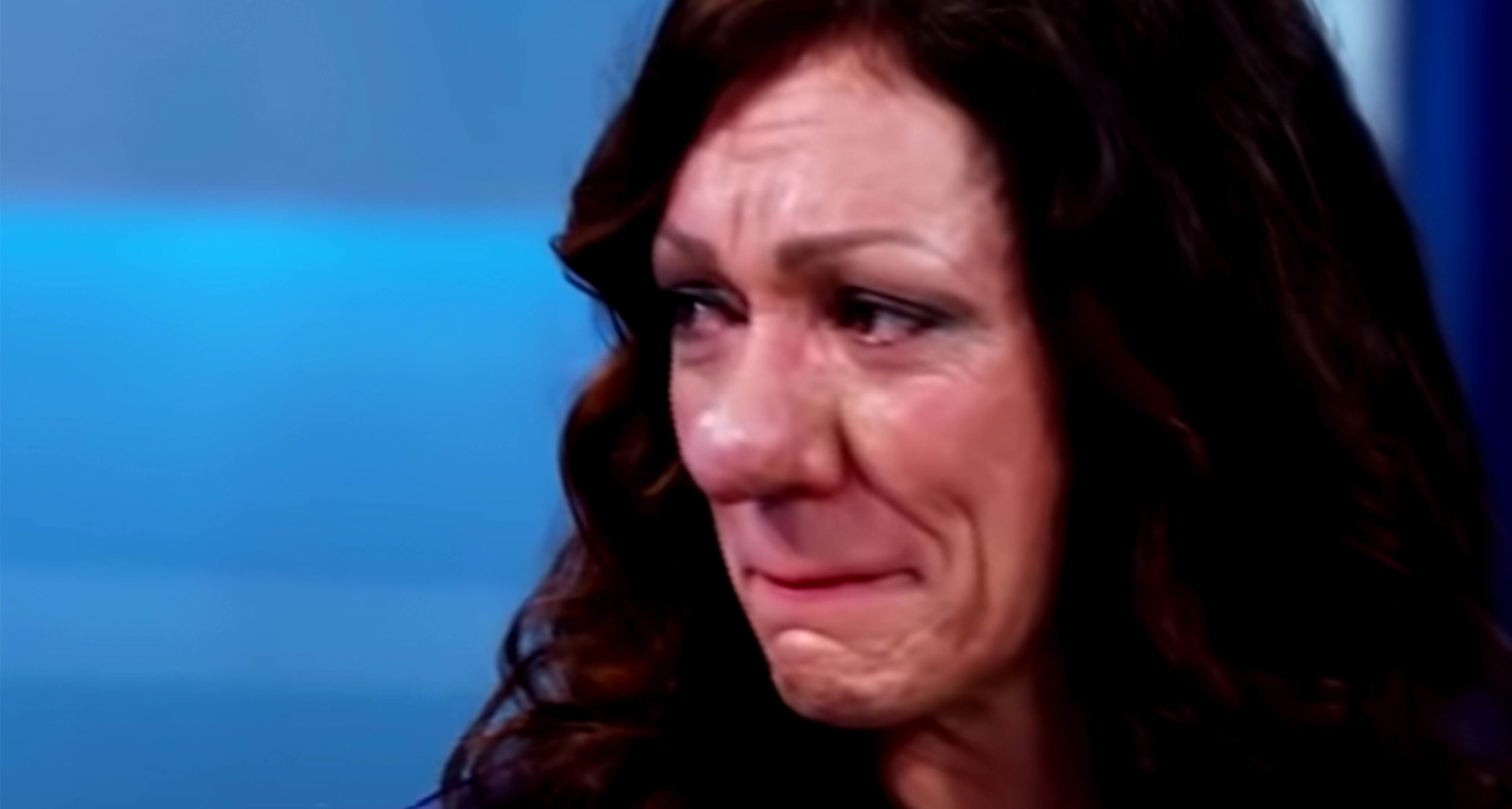 Being comfortable in your skin is one of the most important things in life. It doesn't matter if that means being bigger, skinnier, taller or shorter, bald, covered in hair, or anything else relating to appearance.
Pamela on 'The Doctors' – nose surgery changed her life
Sure, we all have things we're perhaps not one-hundred percent happy with, but in the end, feeling comfortable and accepted for who you are is crucial. The key is to accept yourself, not chase acceptance from others.
While some take steps to alter their appearance by changing hairstyles, going to the gym, or even having surgery, others feel like change at a more fundamental level is what's needed.
Some people just want to look "normal," and plastic surgery and other such procedures can help them.
One individual who didn't want anything more than to simply look like she once did is Pamela, the mother of two who, as if from nowhere, developed an enormous nose. After her second child was born, she realized her nose was growing. More alarming still, it didn't stop until it was enormous.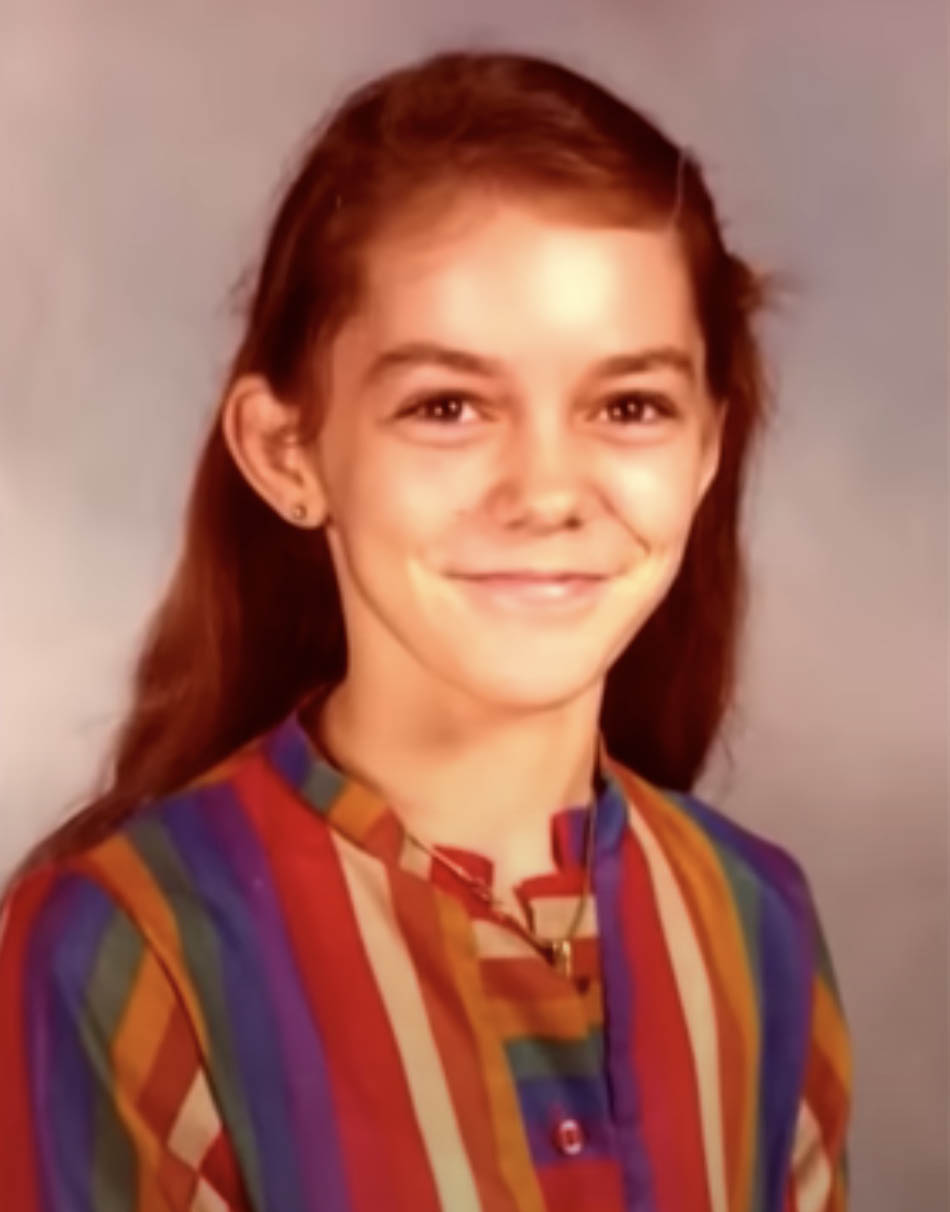 Pamela felt that her life had been destroyed, and she grew very anxious because of it. Fortunately, she was to get help from television show The Doctors. Her transformation there has been labeled "one of the most dramatic transformations the show has ever seen."
Her nose stopped her from leaving the house
"When I was 15, I had beautiful skin. Puberty set in, acne set in. It started to get really bad," Pamela said on The Doctors.
"When my second child came, I noticed that the shape of my nose changed. And from that point on, my nose began to swell up.
"I was so embarrassed. It has stopped me from leaving the house, I've had anxiety for a long time," she said with tears running down her cheeks.
"There's gotta be a cure for this."
Pamela panicked. She felt that her new nose stopped her from living her life, from being outside, meeting friends, and doing other activities.
The experts on The Doctors decided to help her in the best way they could. As Pamela arrived in the studio in front of a live audience, though, she didn't quite know what to expect.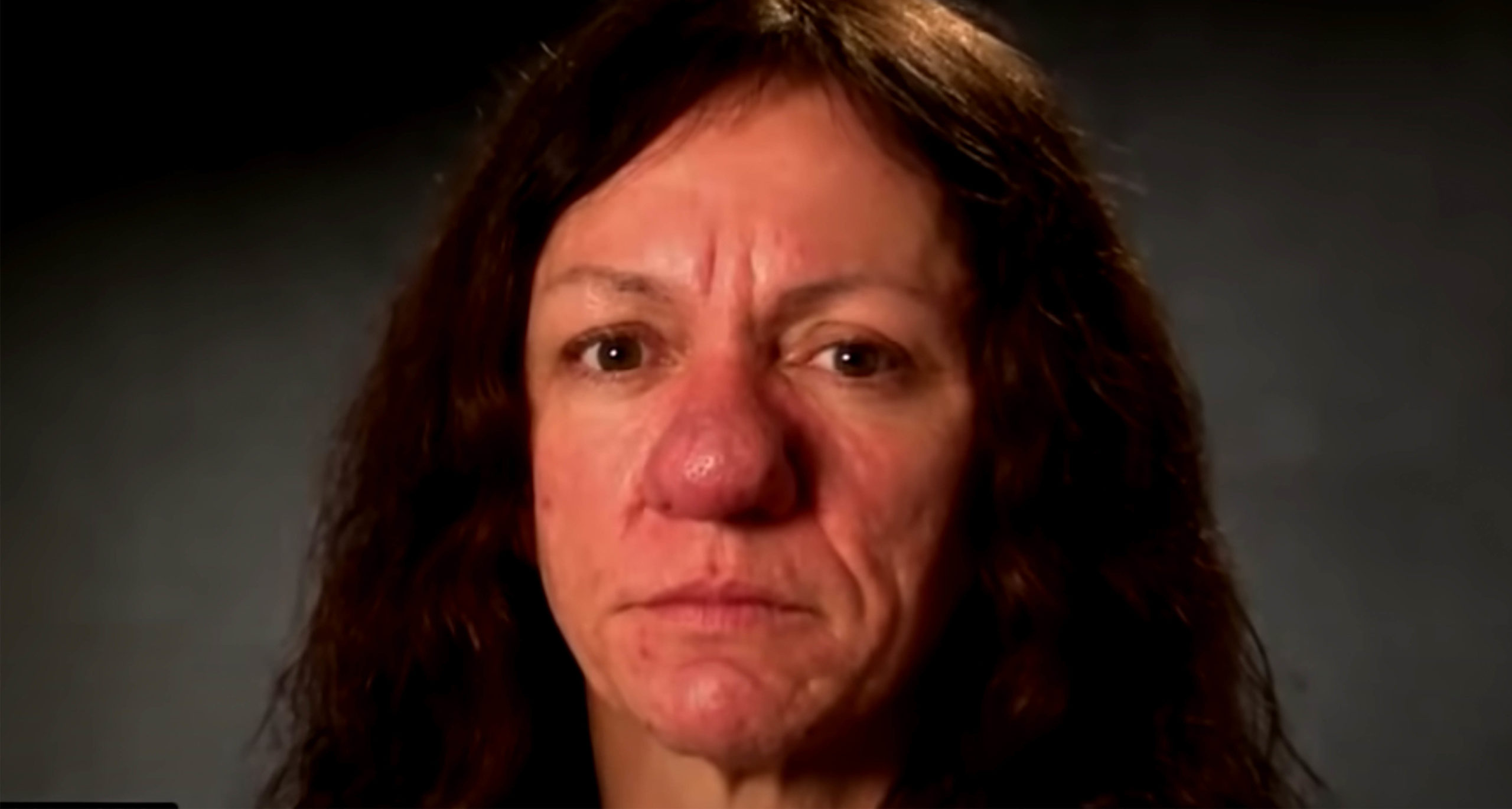 Firstly, we must say that she showed enormous courageous to show up. As previously explained, Pamela didn't even leave the house because she was so embarrassed. Once in the television studio, she hoped that her life would change and she would get the help she needed. Luckily, her wish was about to come true.
Pamela had Rhinophyma
It turned out that Pamela had what was called Rhinophyma. The UT Southwestern Medical Center explained that it's a skin disorder that "causes the nose to enlarge and become red, bumpy, and bulbous." Moreover, it is thought to result from severe and untreated rosacea, a chronic inflammatory skin condition that causes "facial redness on the nose and cheeks."
Rhinophyma can lead to permanent disfigurement if left untreated, and a large bulbous nasal tip can cause nasal obstruction, something Pamela didn't know when she first appeared on The Doctors.
Pamela's one wish was to change the look of the person staring back at her in the mirror. Dr. Ann C Zedlitz appeared via video link – and said she would be able to help.
"In the early stages, topical medications and some oral medications will suffice as the disease progresses, then we can utilize laser therapy. In the advanced stages, surgical intervention is required. I would like to do all these treatments at no charge, if you will accept them," Zedlitz said.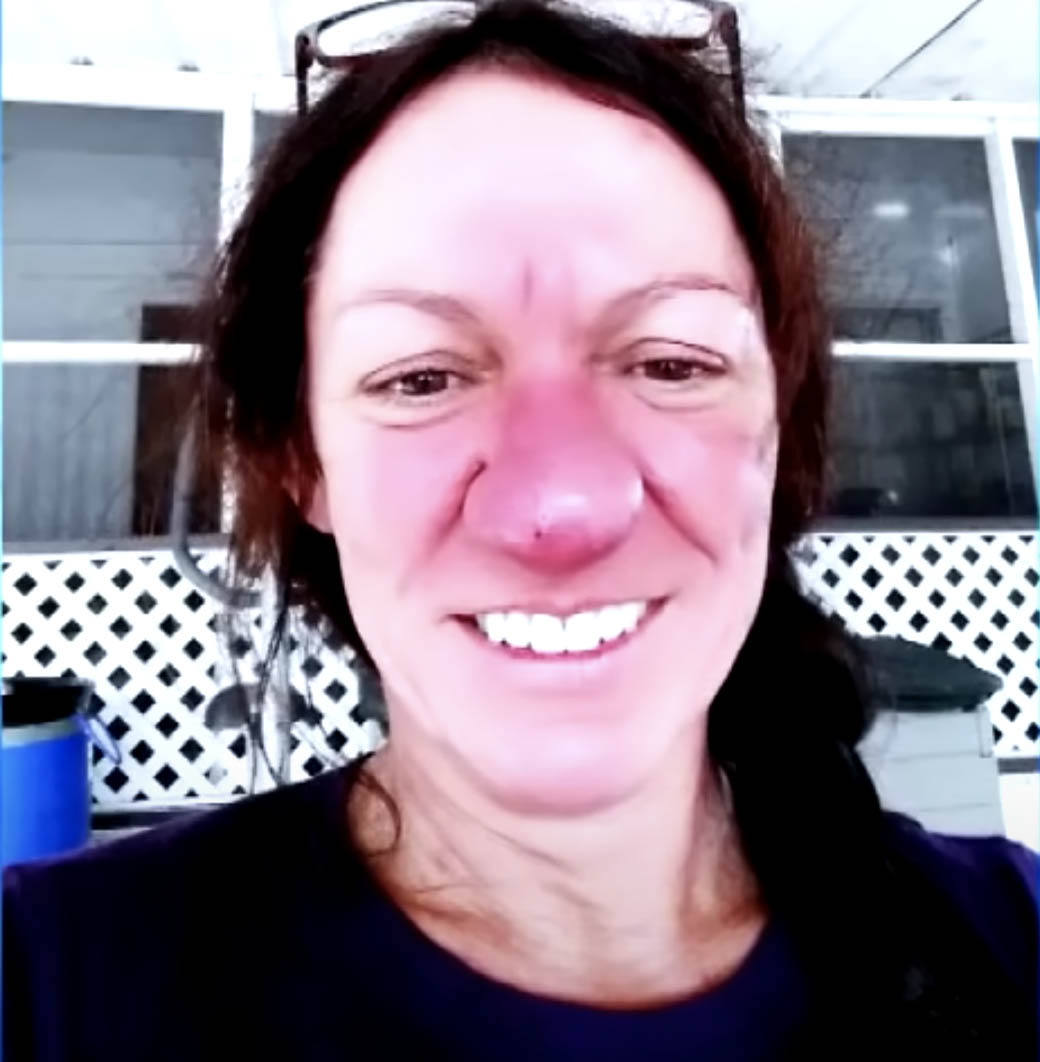 Pamela cried her eyes out, finally realizing that she was to get the help she so desperately needed.
On the question of how it made her feel, she simply answered: "I'm so happy, it's a new beginning."
Incredible transformation
Dr. Zedlitz got to work and explained that Pamela's transformation consisted of three different stages. First, she was to undergo a CO2 laser treatment, where the goal was to de-bulk and tighten the skin using the micro-focused ultrasound Ulthera. This delivers heat deep under the skin.
These two steps were repeated a month later before entering the last stages of the transformation. Finally, Pamela underwent a special Pan-Facial Volumization. Dr. Zedlitz then used fillers to add volume to Pamela's face. Weeks later, she began a series of medications to minimize her pores and dry up her oil glands.
In three months, Pamela went from being a person who felt ashamed of her looks – not wanting to leave her home – to being treated by an expert. When she returned to The Doctors months later, the result was nothing less than astounding. Her nose was back to normal, and she looked great!
"I barely recognize you because you look so great," ER physician Dr. Travis Stork said as Pamela entered the studio.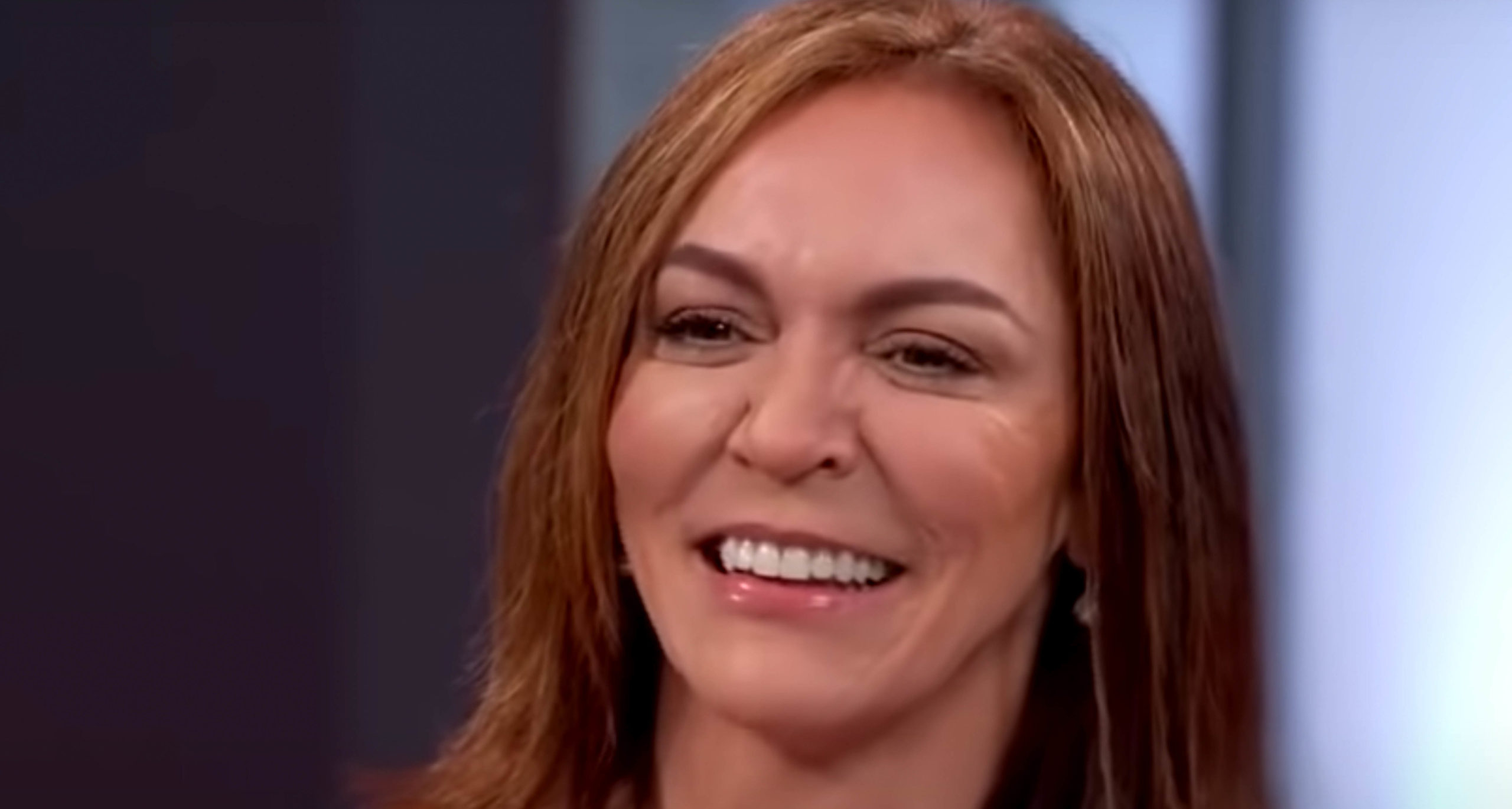 "I am excited about the new me," Pamela shared. "I no longer hide behind my hair. It's truly a new beginning, it was a prayer about 4 years ago, and you guys made it happen. I'm so grateful."
Kristen & her daughters on 'The Doctors'
Pamela is just one of many people who have been given the help they desperately need. Unfortunately, though, there are also many examples of people who have taken plastic surgery to the extreme, needing help because they've simply done too much.
As a result, some face dreadful consequences. For example, the woman below had cement injected into her face. Or take the woman who wanted her friend to add fillers to her face, only to be injected with silicone instead.
Of course, sometimes plastic surgery does help people, just like in Pamela's case.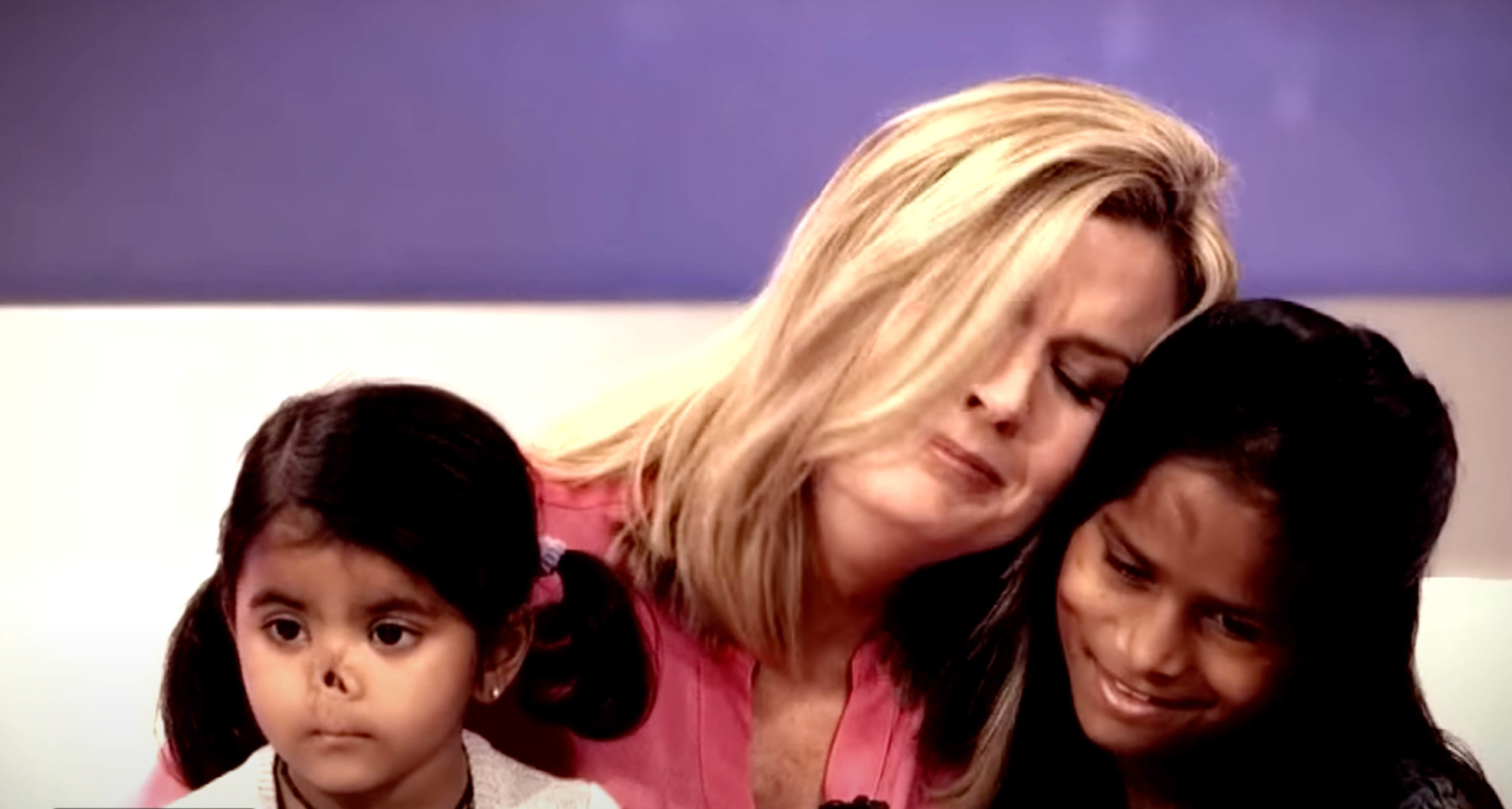 Some years ago, the team at The Doctors got word about a young girl who didn't have a nose, and they wanted to act.
US woman Kristen had always wanted a child, and eventually settled on adoption. She contacted an Indian adoption agency, and soon a lovely little girl Munni had gotten a mother in America.
Not long after, Kirsten decided to adopt another girl from India named Ropa. Now, Roopa was considered un-adoptable due to her facial scarring (Munni also had scars on her face and her scalp.)
"That little girl, Roopa, had been abandoned on the street and by the time the orphanage found her, dogs had eaten her nose. I saw Roopa's picture and passed the phone to Munni. She glanced at it and excitedly asked, 'Is this my little sister?' I said 'yes,'" Kirsten told Humans of Bombay.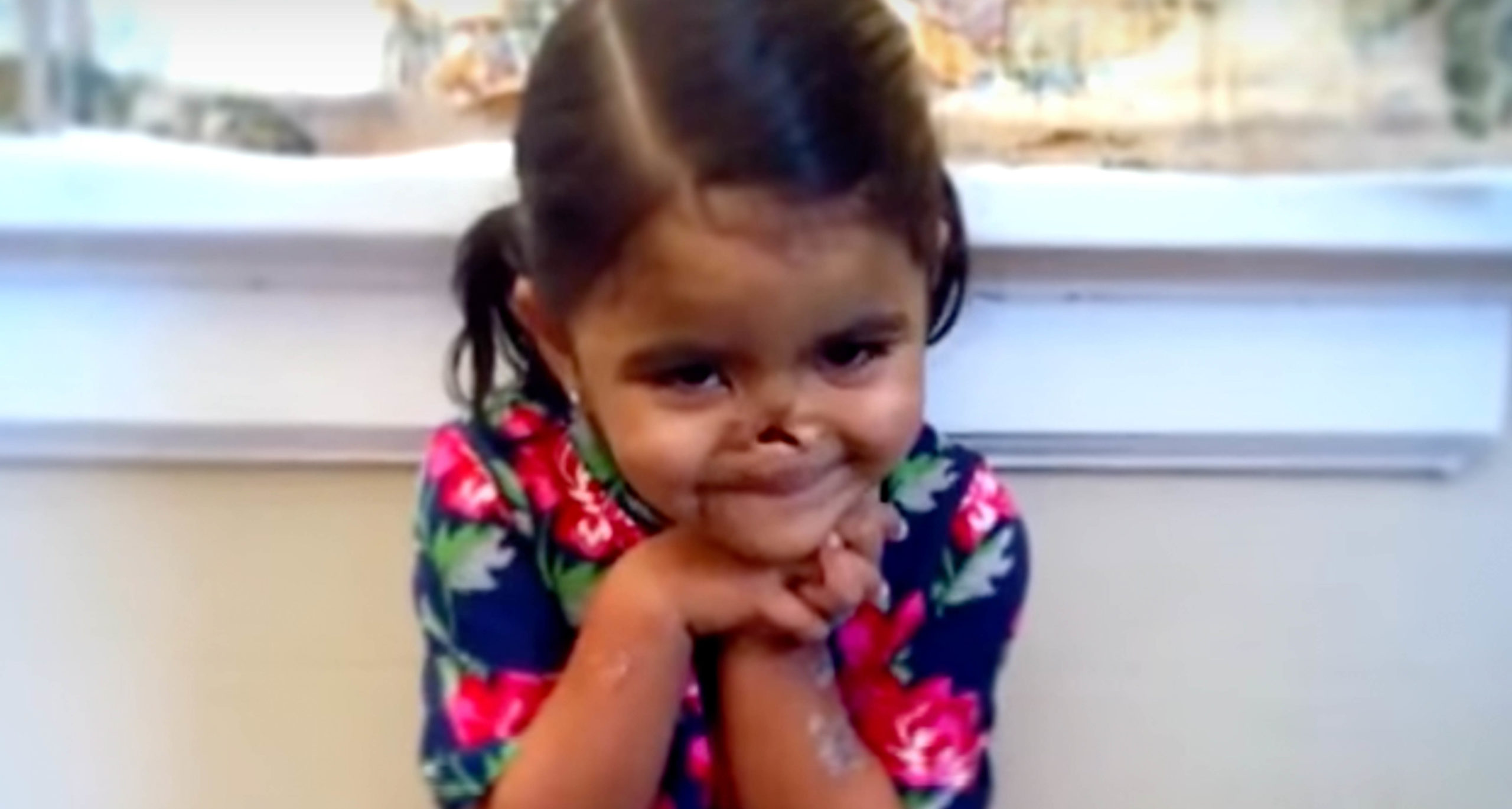 "A year later, Roopa was with us. But Roopa's transition wasn't smooth. She cried all day for a week as I wondered if I'd made a mistake. But one morning, I saw her playing with a balloon; she was giggling, laughing. Munni and I joined her; that day, we felt like a family!"
Once in the US, Roopa and Munni got the much-needed help for their facial scarring and nose.
Kirsten appeared on The Doctors, and the experts on the show arranged for the girls to receive facial reconstructive surgeries.
Dr. Gregory Gion – a facial prosthesis specialist – replaced the area where Roopa's nose should have been – the little girl showed such courage!
Amazing work on daughters
"I give a lot of credit to Roopa and the whole family, Kristen especially, for taking this challenge on," Dr. Gregory Gion said.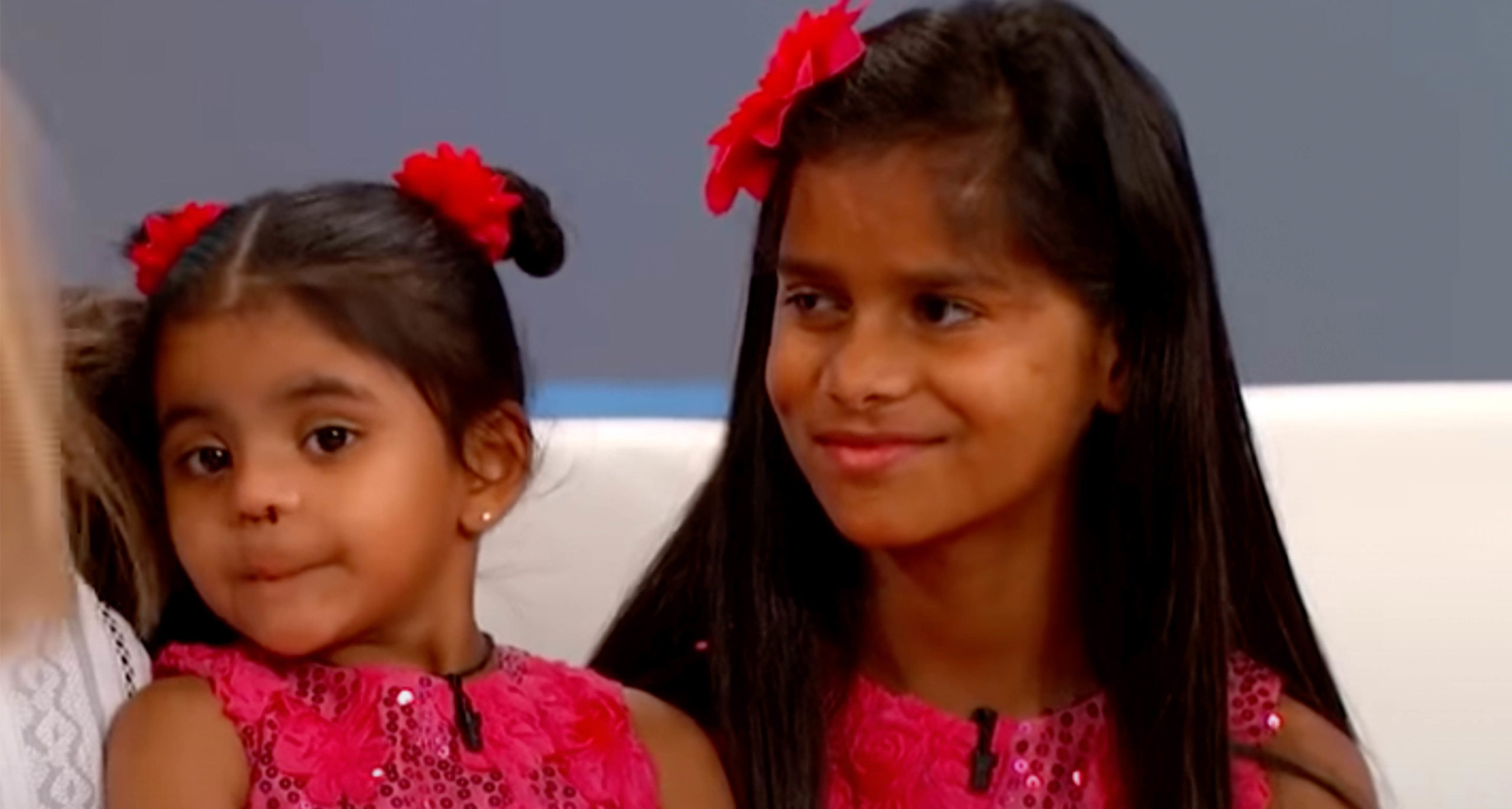 As Roopa grew older, she had to routinely replace her prostheses, since they would get worn out. But, as mentioned, she wasn't the only one to receive help. Plastic surgeon Dr. Jon Mondelsohn performed two procedures on Munni to make her scars less visible.
"Munni is all about fashion, style, hairstyles!" Dr. Mondelsohn said.
So what happened afterwards? Of course, the procedures were a great success, and Roopa and Munni looked beautiful! Kirsten was delighted with how her amazing daughters looked, and felt touched by the help and care they received.
"Dr. Jon and Dr. Greg were willing to do whatever it took," Kristen said.
And that's not where the good will ended. The Doctors team decided to surprise the family by sending them to Disneyland.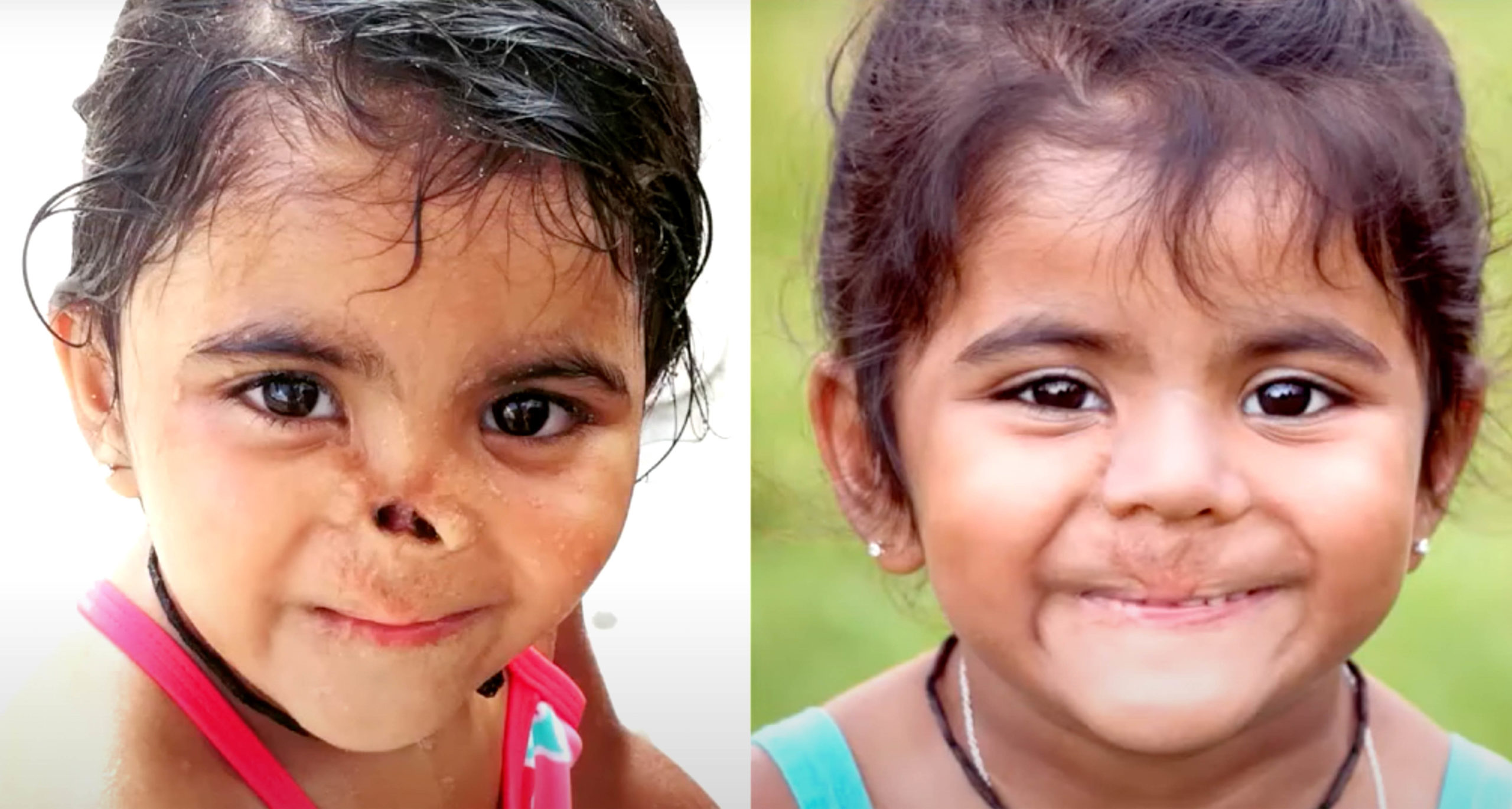 "They had some pretty horrible things happen to them," Kristen said on the show. "But I told Munni, this is a physical way to leave your past behind, and your future is wide open."
This is Roopa and Munni today
So how are the girls looking today? A new picture taken just six months ago shows that they are doing fantastic, and the scars and half-bitten nose are no longer visible. Not only that, but Kirsten has adopted three more girls, and her family continues to grow!
"It's astounding how a child can blossom with love and stability. I tell my girls that the six of us are like different puzzle pieces that came together to form a beautiful mosaic," Kirsten explained.
"I started creating this mosaic when I was 39, at 51, it's complete. 12 years! These 12 years will always be sacred because, in these 12 years, all 5 of my daughters found their way home."
We are so happy for Pamela, Kirsten, Roopa, and Munni. It truly is a beautiful thing to have these experts able to help people fix things that aren't their fault.
What did you think of their transformations?
Let's all wish them the best of luck in the future by sharing this article on Facebook with friends and family!