Love can conquer all if it's true; this is a saying we have heard time and again. And sometimes, we hear love stories that confirm just how true this saying is…
Pearl Bailey is a name most people have heard. She is a talented singer, dancer, comedian, and actress. However, when you ask Bailey how she would describe herself, she says as a "humorist" who tells stories with song and dance.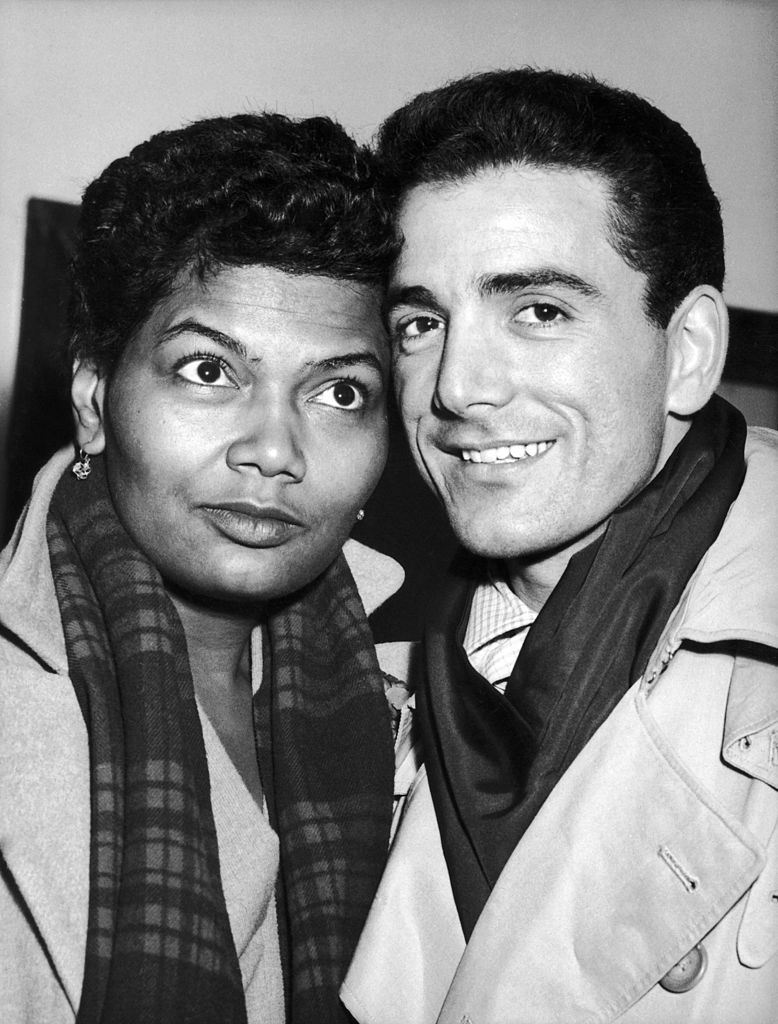 Bailey was often dubbed as the "ambassador of love" for America. However, when it was her turn to experience love when she fell for a white drummer, she was almost denied the experience. Here is the story of Paul Bailey's and Louie Bellson's love at a time when interracial relationships were discouraged and opposed.
It is still unclear how many ex-husbands Pearl Bailey had before she met Louie Bellson. While some sources claim three there are some that say four, needless to say, none of her ex-husbands were well-known.
While Bellson was the son of a music store owner who grew up surrounded by music. Naturally, Bellson also took to an instrument and started playing the drums. Once he started, he became quite good and gained notoriety steadily. In the 1940s, he played for legends such as Benny Goodman, Harry James, and Duke Ellington.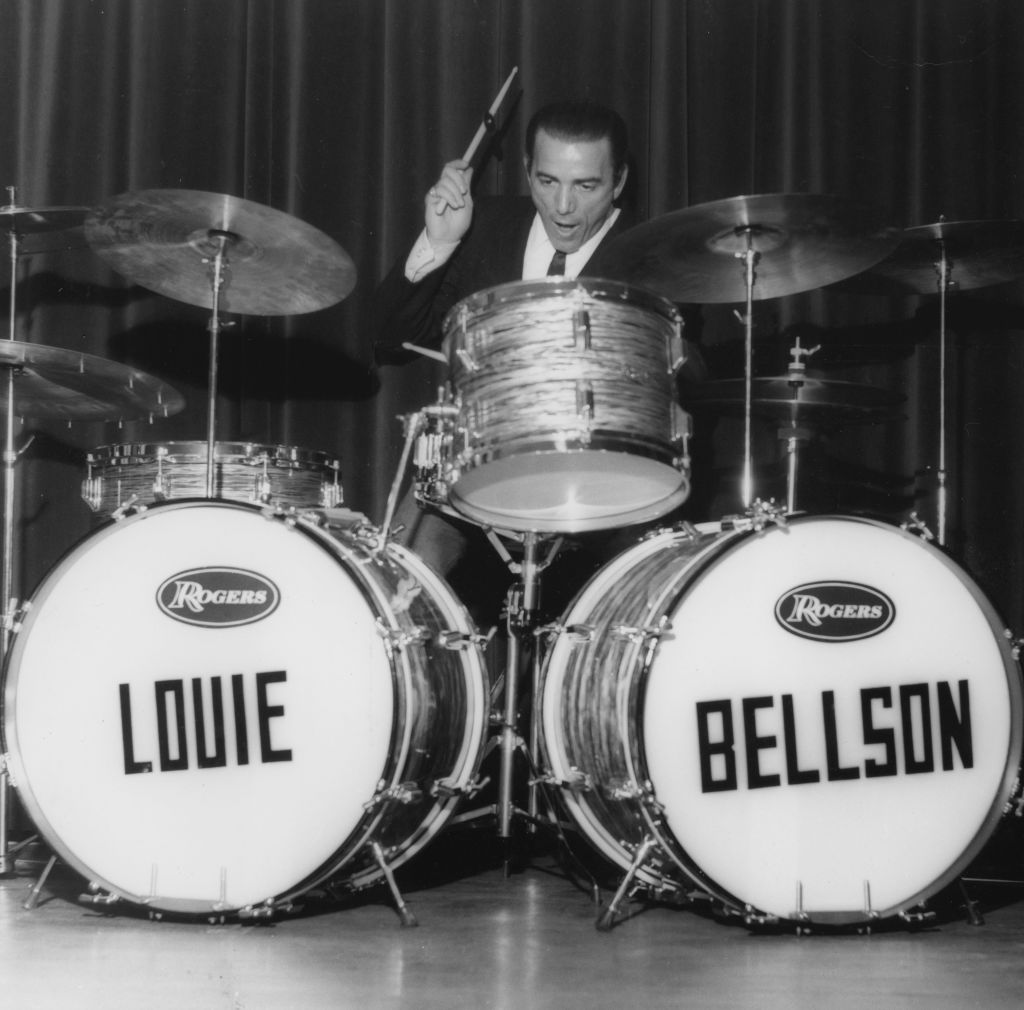 While there is not a lot of information out there on how Bailey and Bellson met and how their love blossomed, their love was quite deep. In November 1952, Bellson boarded a flight to London to marry Bailey even though his father specifically forbade him from doing so.
His father even sent Bailey a scathing letter to discourage her from marrying his son. Bellson Sr. absolutely did not want to "have a colored granddaughter."
However, Bellson's mother Mrs. Carmen Bellson, who was divorced from his father did not mind their union and it was reported that she even opened their home to them.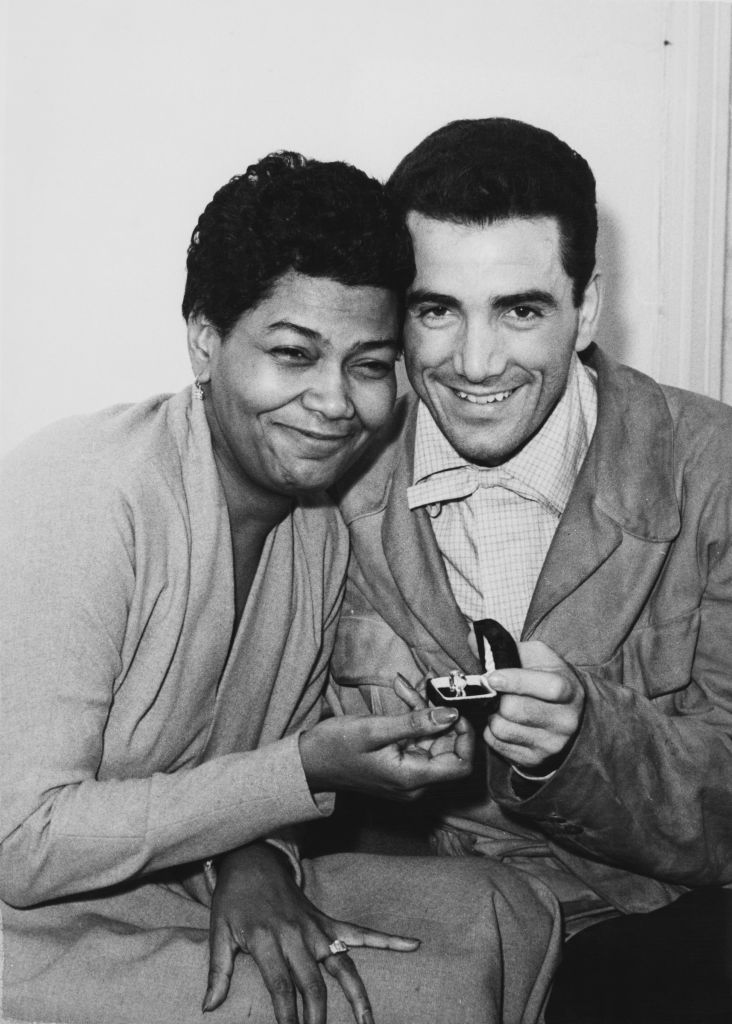 Bailey's mother, Mrs. Ella Robinson also had an open mind about the union, saying color did not matter, and that she would treat Bellson as she treated her other sons-in-law.
The couple finally tied the knot on November 19, 1952, in the iconic Caxton Hall in London. The place where many high-profile individuals have had civil ceremonies.
Actor Jose Ferrer was supposed to be the best man but he ran late because of rain and traffic and was replaced last minute by Siegi Sessler, a London nightclub owner.
Bailey looked ethereal in a white and blue dress under a mink coat while Bellson had to wear a borrowed suit. At the time of their wedding, Bellson was 28, and Bailey was 34.
The couple smiled from ear to ear as they entered the hall together, which was filled with paparazzi and a band that serenaded them on their exit.
They had a small reception for 50 people, following the nuptials at the Polish Club in Mayfair. The guest list included Bailey's best friend Cab Calloway and some of the British cast of "Porgy and Bess."
The couple seemed ecstatic. To entertain the crowd, Bellson even played the drums at some point.
Bellson described his father as "too nice a guy," and believed at some point, he would come around, however Bailey was not as naive and had some reservations.
The couple did not wait long to start a family. Shortly after their marriage, they adopted a boy named Tony. And a few years later, had their daughter Dee-Dee in 1960.
The children both accompanied their parents to work and hence developed an interest in music. Dee-Dee became a famous jazz singer who toured with many groups and even sang with her father's band. While Tony also became a drummer like his father.
Bailey once compared raising kids to making hamburgers, she famously said, "We cook [them] and put all the little morsels on—training, discipline, love—but we're not making well-done hamburgers. We're turning out tartar steak."
In the last few years of her life, Bailey struggled with a lot of health problems namely her heart condition. While recovering from her knee replacement surgery, on August 17, 1990, Bailey collapsed.
And at 72 years old, she passed away at Thomas Jefferson University Hospital in Philadelphia. Louise Bellson was devastated at the loss of his life and said, "I've lost my best friend."
Both her children have passed now as well. Tony passed away in 2004 while Dee-Dee died five months after her father from a heart attack on July 4, 2009.
Truly they lived a happy and full life. At a time when interracial marriages were scary to even consider, they set an example of true love that even rings true today.
Share their beautiful love story with your friends and family.