There's nothing quite as sweet as love between siblings. Sure, all siblings argue, but at the heart of their relationship is a unique bond that in most cases lasts a lifetime.
When I think of the relationship I have with my own brothers, it's generally one of understanding and the unspoken promise that we'll be there for each other no matter what.
Which is why I enjoy watching young children interact with their siblings. It often fills me with faith for future generations; at the very least it puts a smile on my face.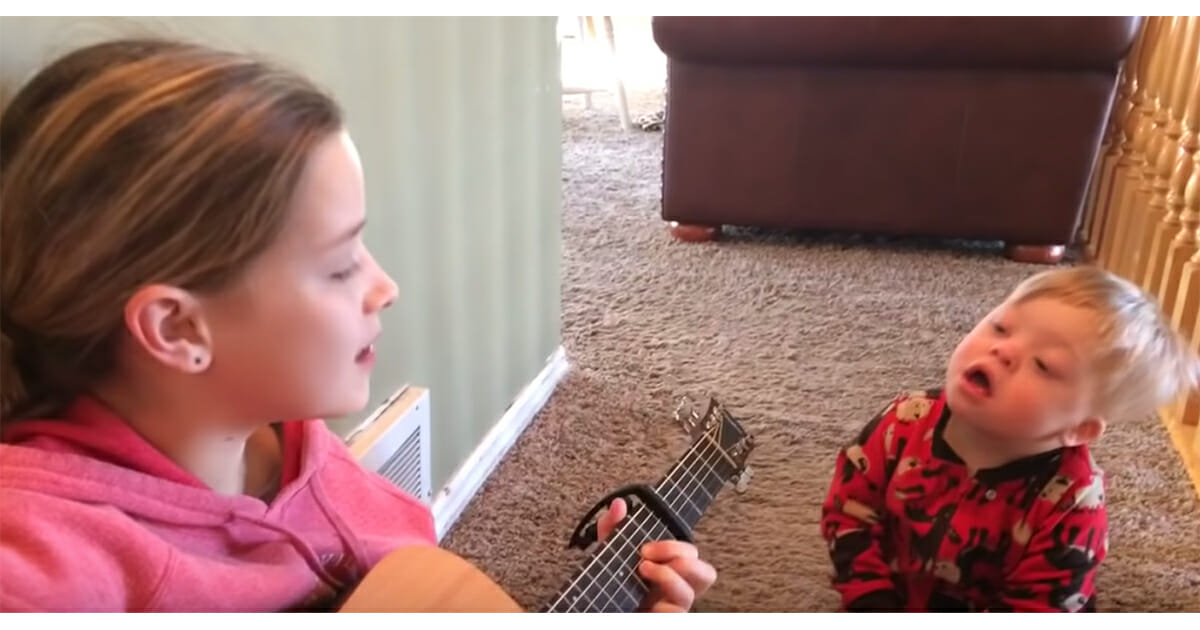 This particular brother-sister dynamic did, in any case. It involves a girl named Lydia, who was supposed to baby-sitting her young brother, Bo, while their mom took a quick shower.
When mom Amanda came out, however, she witnessed a truly special thing: Lydia had grabbed a guitar and was playing "You Are My Sunshine" for Bo.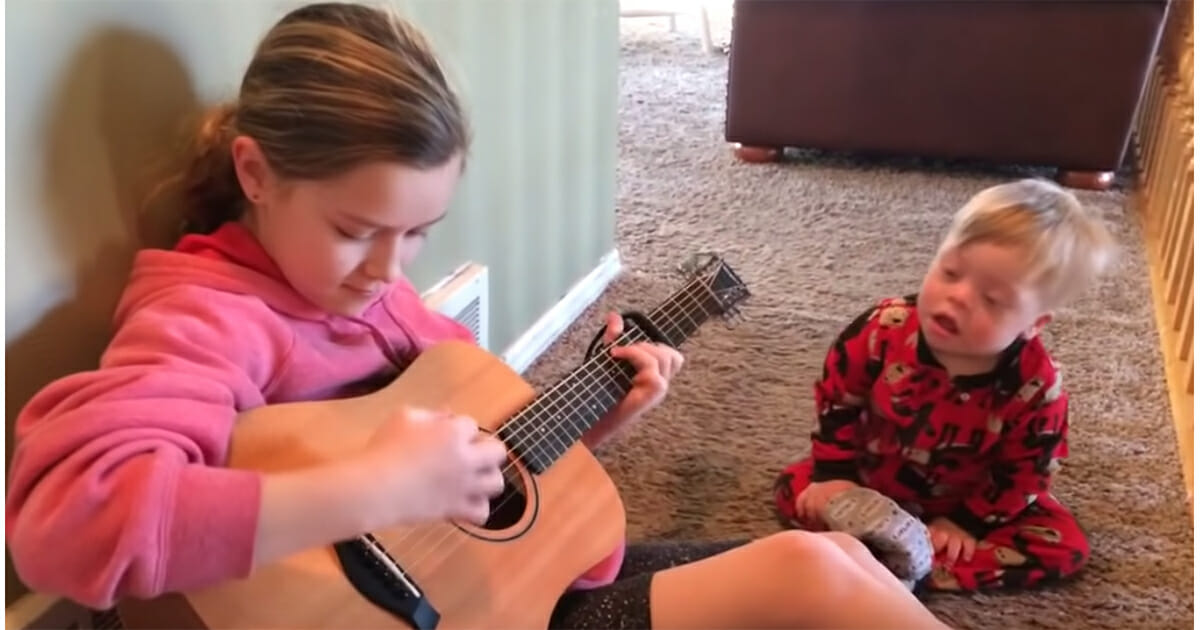 Bo, who has Down syndrome, couldn't keep the cutest smile off his face. Amanda said that this particular song holds special resonance to Bo and the family since it was the tune they played in hospital when he was recovering from heart surgery.
Watch the adorable video here:
There truly is something wholly special about watching brothers and sisters interact with each other. Bo is lucky to have a big sister like Lydia – Amanda's heart must be simply bursting with pride.
Well, that definitely brightened my day! How about you?
Share this article if you, too, thought this video was special.