Ted Cruz, 51, has been in politics for decades and has now established himself as one of the US's foremost Republicans.
The American politician and attorney has had tremendous support from his family over the years – by all accounts, he and his wife, Heidi Cruz, are inseparable.
Though the two have lived in different states at times, Ted and Heidi have remained together through both good and bad times. Their first date was reportedly at a bar in Austin in January 2001, during which Ted realized he wanted to know everything about her.
Perhaps that was why he asked a series of particular questions, a few of which some may – or may not – consider strange on the first date.
Here's all you need to know about Ted Cruz and his marriage to his wife, Heidi.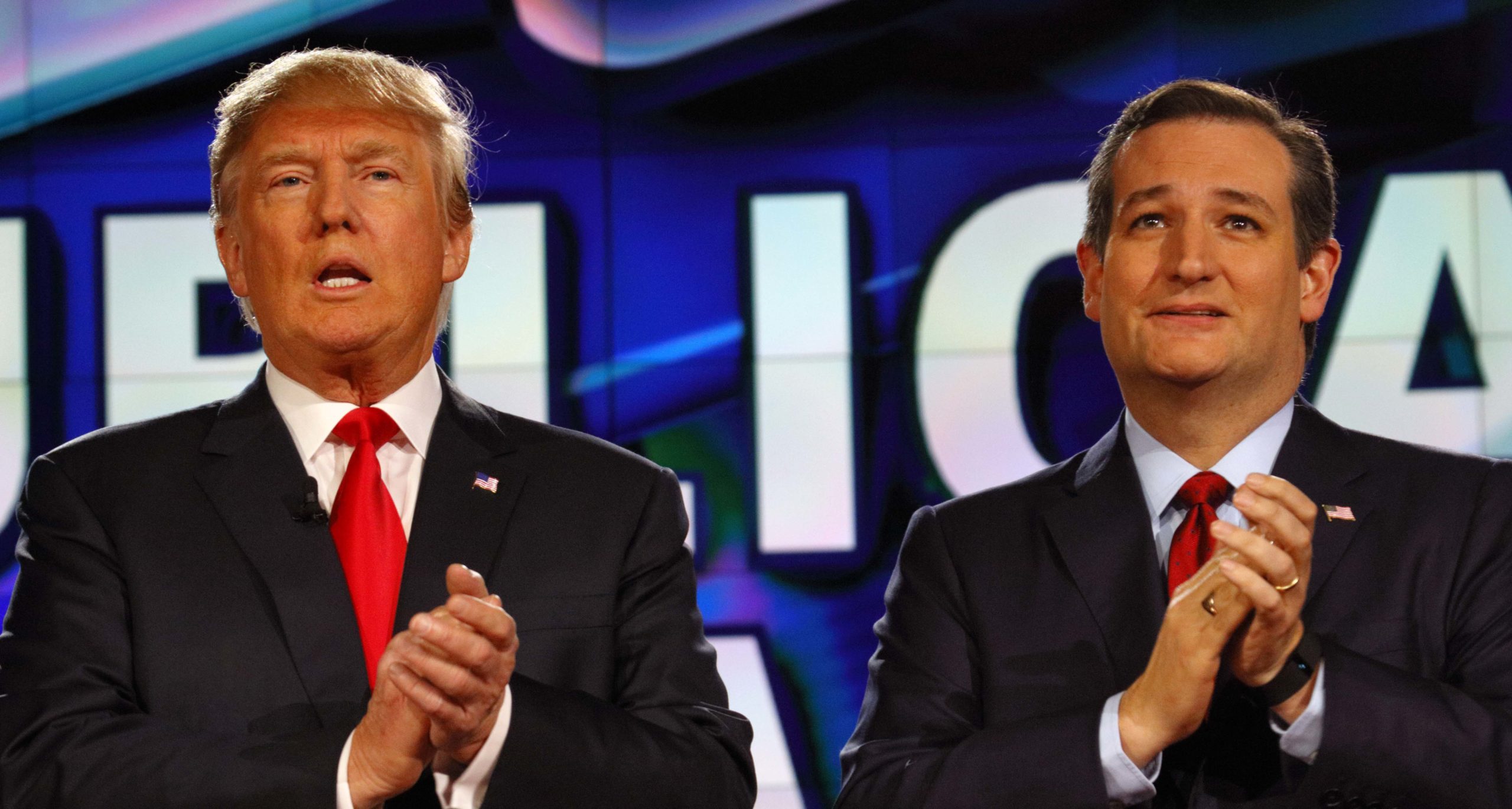 Ted Cruz was born in Calgary, Canada, on December 22, 1970. His father, Rafael, came to the United States in the late 1950s and met his mother, Eleanor, while studying at Rice University.
Ted Cruz – early life, childhood, school
Cruz was born in Canada, but his family moved to Houston, Texas, when he was very young. He was raised by both parents, despite the fact they split for a time before later reuniting.
Growing up, Ted wasn't one of the popular kids at school. He was a member of the Constitutional Corroborators – a five-strong "unit" of high-achieving, politically-minded students, according to The Guardian – but desperately wanted to develop a more likable personality.
"Midway through junior high school, I decided that I'd had enough of being the unpopular nerd," Cruz wrote in his 2015 autobiography, A Time for Truth.
"I remember sitting up one night asking a friend why I wasn't one of the popular kids. I ended up staying up most of that night thinking about it. 'Okay, well, what is it that the popular kids do? I will consciously emulate that.'"
Cruz replaced his glasses with contact lenses and soon discovered sports. However, his early high school days involved partying and drinking, which ultimately let to him getting suspended.
Soon enough, Cruz managed to achieve his aim of becoming more popular. At the same time, however, he remained extremely academic. As a result, he decided to transfer to Second Baptist School in the middle of his junior year, a small private school on the campus of a megachurch in one of the nicer areas of Houston.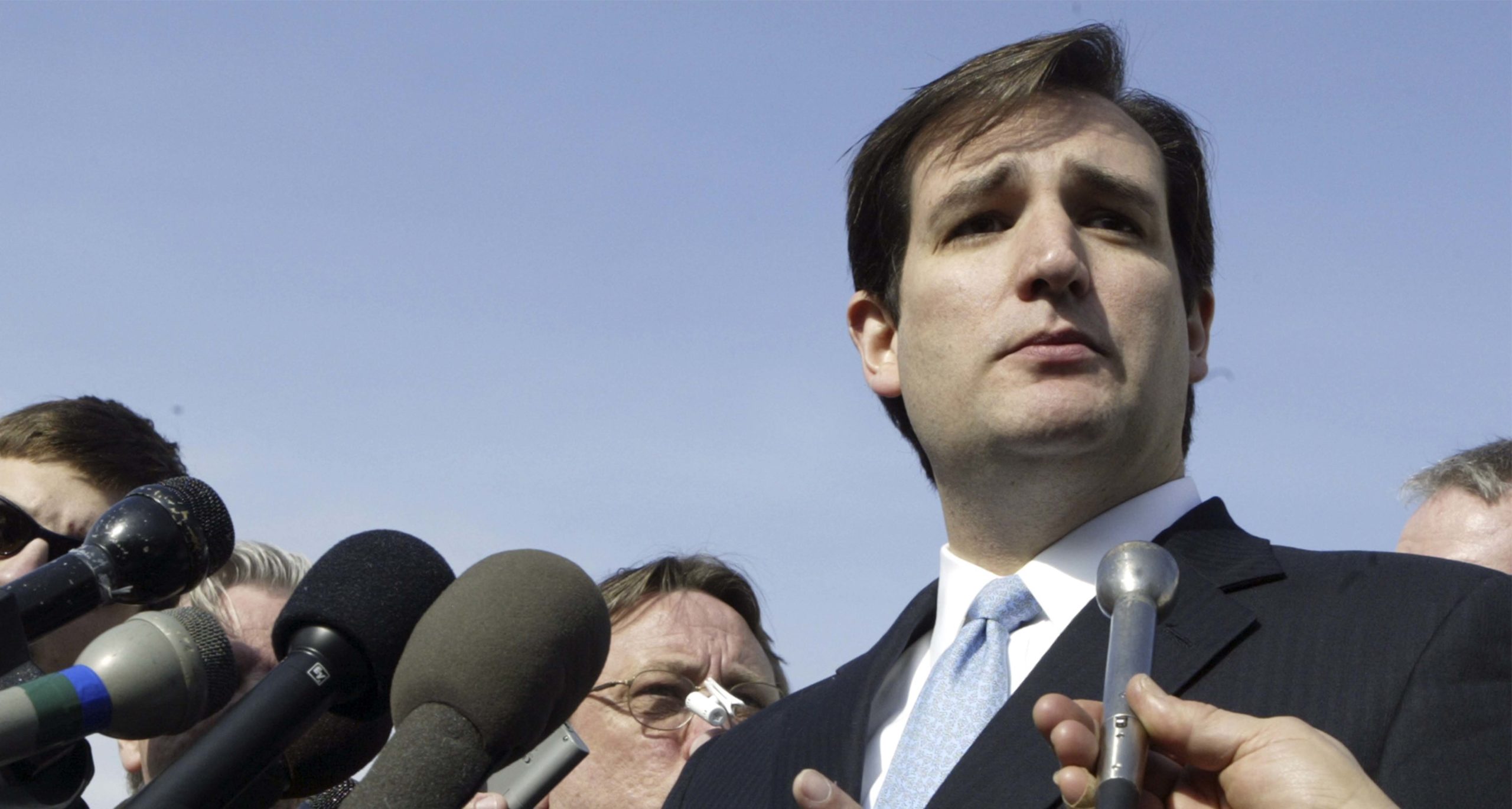 Besides being involved in the drama club, the public speaking team, and school newspapers, he also represented the school in basketball, soccer, and American football. Moreover, he became class president twice, as well as vice-president of the student body.
"He was a tremendous debater"
John Fuex, a former student at Second Baptist who was a school year below Cruz, recalled the future Senator being very popular among the teachers and classmates.
That included Ted's former Englis Teacher, Elsa Jean Looser, who described him as a "dream student" interested in history and government.
"We all knew he had political ambitions simply because of the direction he was taking. He wanted to do well in all his classes, which he did, he wanted to go to fine schools, he wanted to build a good resumé," Looser told The Guardian.
"He was a tremendous debater. His whole life was just being directed that way. There was no question he was aspiring to be a lawyer and then move into the political arena," she added.
"He gets bad press, which is so sad because he's just doing what he said he would do."
Ted earned his undergraduate degree from Princeton University, his law degree at Harvard Law School, and became a clerk for Chief Justice Rehnquist, before moving to work in private practice.
In 1999, Cruz stepped into the world of politics. He became domestic policy advisor for George W. Bush, joining Bush's presidential campaign and getting "responsibility for all the policy that touched on law."
Though it would prove to be a successful campaign – Bush became President of the United States – something more important happened to Cruz.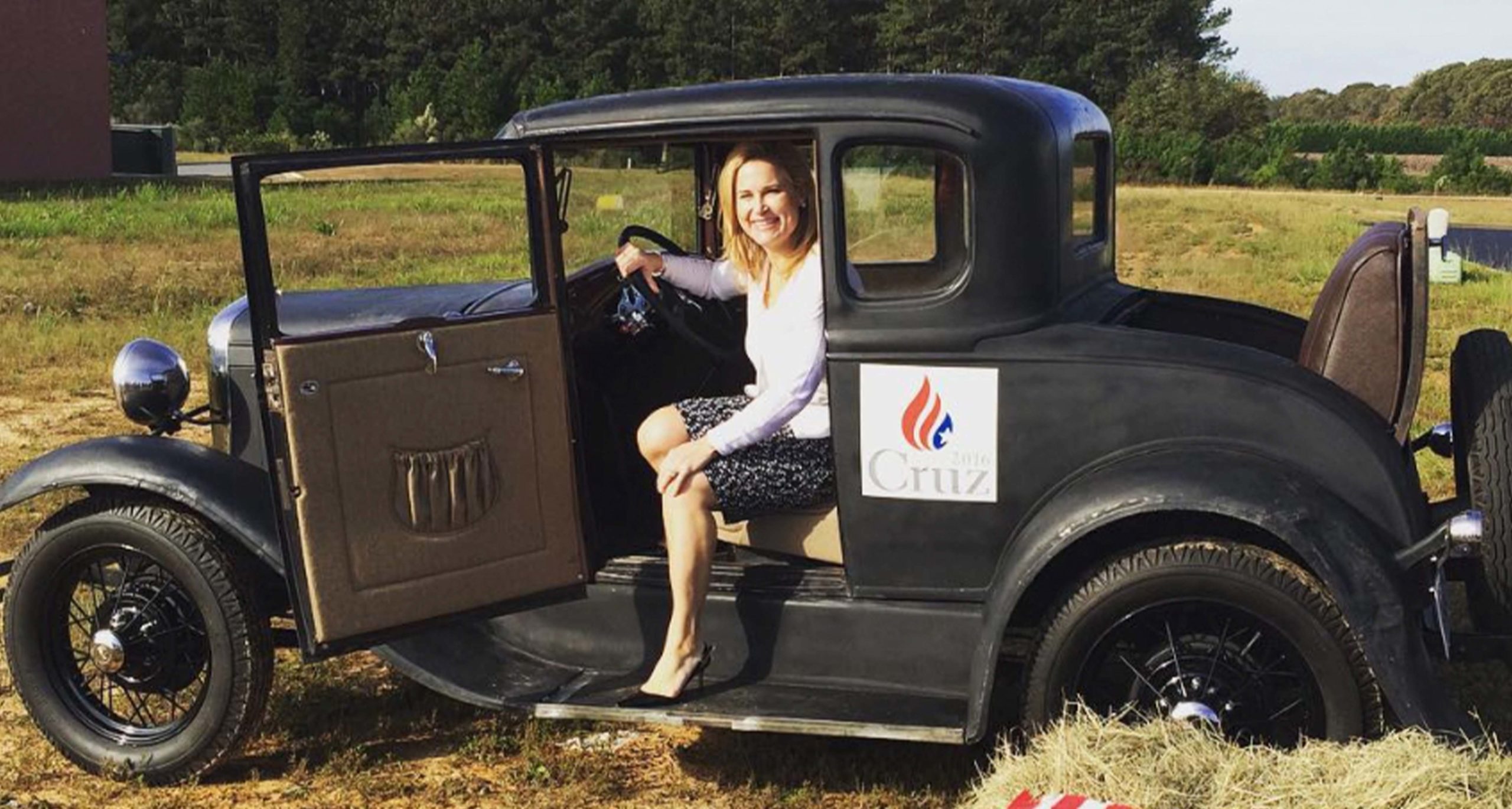 Not only did his success pave the way for his political career, but he also met his future wife, Heidi, in the midst of it all.
Who is Ted Cruz wife, Heidi Cruz?
Ted and Heidi met for the first time on Christmas Break in 2000, while she was in business school. The two both worked on Bush's presidential campaign in Austin, Texas, and they say they quickly became smitten with one another.
Speaking with The Atlantic, Heidi Cruz recalled him being "super-smart," "really funny," and looking like "a 1950s movie star."
"It was love at first sight," she said.
After a short time, Ted asked Heidi if she wanted to grab a drink after work. The two went to an Austin bar, ironically named The Bitter End. As early as their first date, Ted wanted to know everything about her.
"I found Ted very compelling," Heidi said.
"He is a warm person, he's friendly, he is someone who's clearly smart, and an incredibly sharp mind, very articulate, but he's also a guy that likes to have fun."
"We sat down and just had a really, really in-depth, long conversation," she added. "He wanted to know all about my family, our background — what my interests and goals were."
Speaking with The New York Times, Heidi further recalled that he asked her questions about everything, including her 10-year-plan and 20-year-plan. It was impossible to miss that Ted was deeply in love.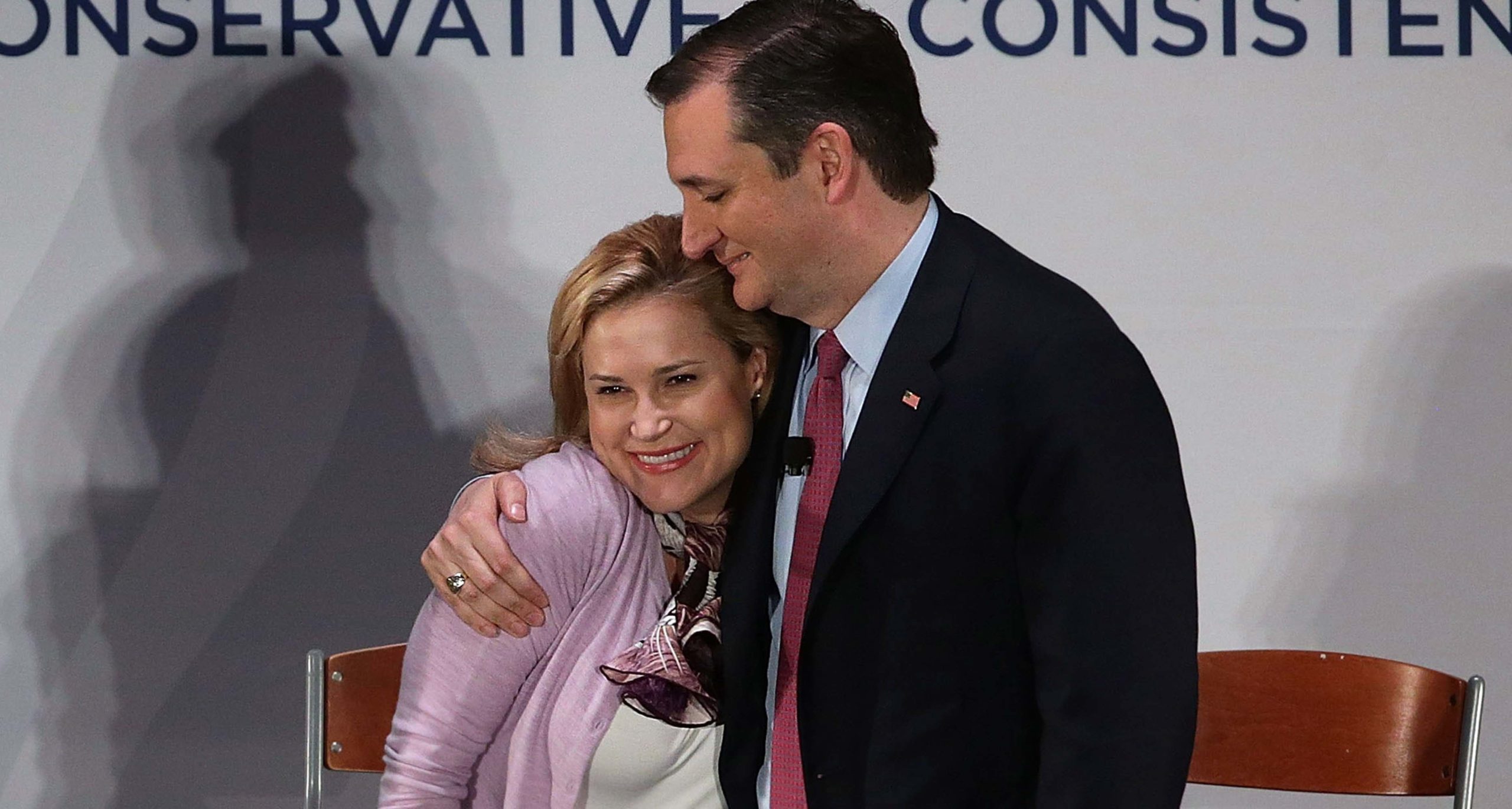 "I'm embarrassed it took me two days to ask her out on a dinner, he recalled.
About a year and a half later, Ted and Heidi tied the knot. Their wedding was remarkable for several reasons, but one stood out specifically.
Ted Cruz – marriage, children
Ted reportedly loves the Disney song A Whole New World from Alladin, so much so that he insisted on playing it at their wedding on a CD, despite his wife's objections that they hire a professional violinist.
"Because no one can do Aladdin," Heidi recalled her husband saying.
"I do appreciate that Ted started our life together with that song because there's some truth to it," she added.
"He'll be like, 'It's such a great life! We have so much adventure ahead! It's like our magic-carpet ride. And sometimes I'm like, 'I hope we don't hit the cement.'"
In 2008, the couple welcomed their first daughter, Caroline Camille Cruz. In 2011, Catherine Christiane Cruz was born.
Now, being a public figure often means having your private life spilled to the world. Sadly, the same can sometimes be said for the children of high-profile people, a matter several celebrities have spoken out about before.
For Ted and Heidi, they wanted their children to have a childhood just like any other kid.
"We've made a big effort to have the girls keep their lives intact and keep it as normal as possible," Heidi explained.
"Ted and I are doing this as a partnership, and we really want them to be part of that."
After their wedding, Ted and Heidi Cruz went to work for the Bush administration. Heidi worked in the US Treasury Department, while Ted worked with the Federal Trade Commission.
However, by 2003, Ted had grown tired of his job. He became the solicitor general of Texas in 2003, a switch that saw him move to Austin, Texas.
Cops thought Heidi Cruz was a danger to herself
Heidi, meanwhile, remained in Washington. For two years, the couple had a long-distance relationship, as Heidi became an aide to Condoleezza Rice on the National Security Council.
The long-distance relationship meant they took weekly turns driving three hours between the cities to see each other. In 2005, though, things took a turn.
In August of that year, Heidi visited Ted in Austin, but something was wrong. She felt that the new world they'd created was – as mentioned in her feature piece in The Atlantic – "suffocating her." Such was her state that a relatively minor thing led to her becoming very upset.
"And then it wasn't just that," she said. "It was, like, all of this – like, 'Why am I here? And by the way, I gave up living where my family is to come here, so that I could sit on [the] 290 freeway every week to go work for a company that's actually headquartered in New York, and I could be in headquarters if I wasn't here with you.'"
Heidi explained it like a "dip." One night at 11pm, she walked to the side of an on-ramp near their house, and a passerby called the police to report that a woman was sitting near the freeway, head buried in her hands.
An officer believed that Heidi was a "danger to herself," according to the report. She was taken to the police station, where Ted picked her up.
"Ted's never mad," Heidi recalled. "He just hugged me and said, 'I just wanna make sure that you're happy here, and that this is a successful chapter. We're not always going to be here.'"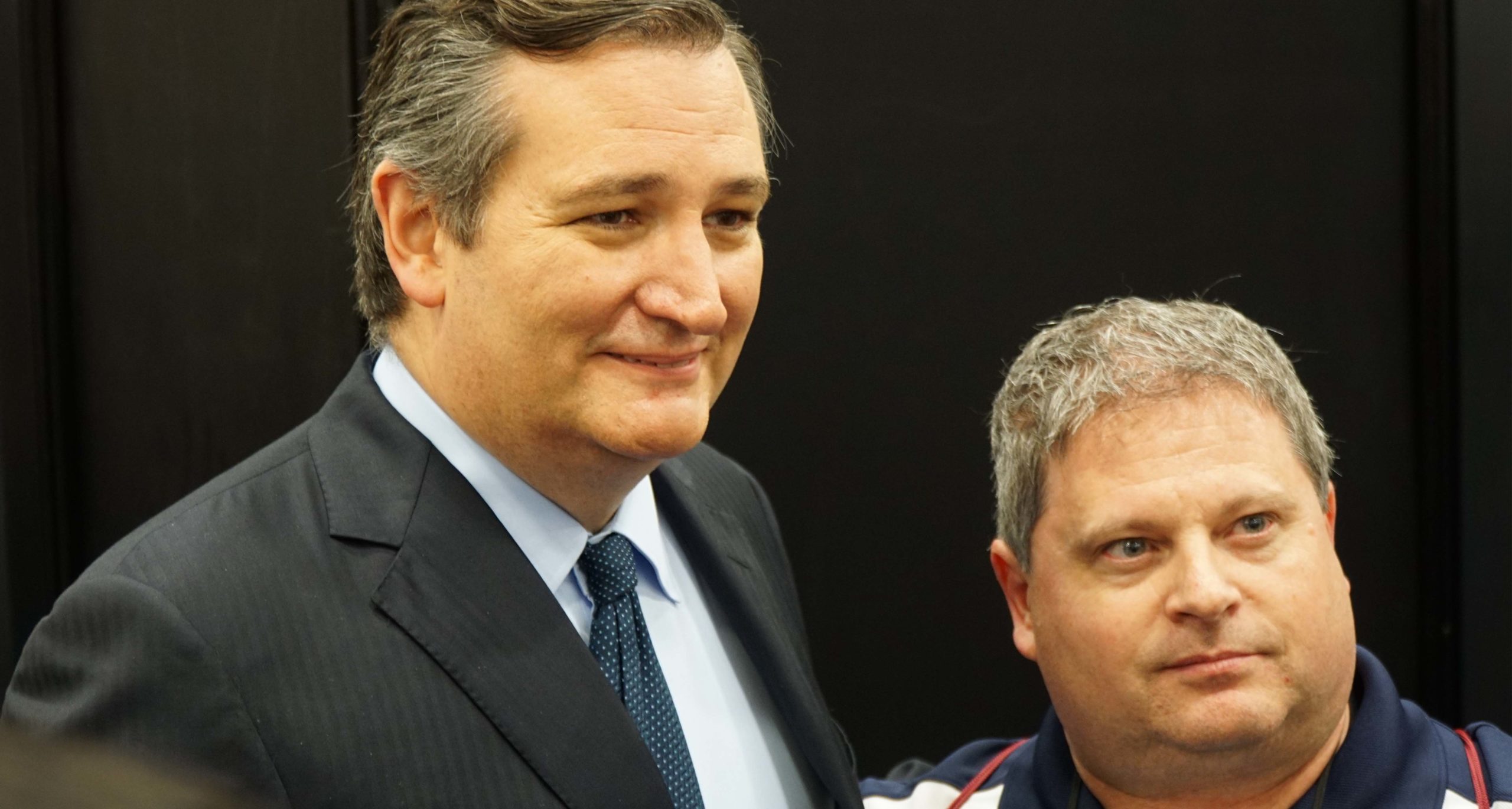 "It was a challenging time. Because she was struggling with having given up a professional post that was very meaningful to her," Ted recalled of that night, adding that they never considered leaving Texas.
"But we came through that process, and actually came closer together."
Ted Cruz – net worth
Heidi signed up for a Catholic spiritual retreat that helped her onto the right path again. Then, she left Washington for Houston, where she and Ted finally lived together. In 2005, Heidi started working at Goldman Sachs, and was named managing director in 2012. In 2015, she took unpaid leave to support her husband's presidential campaign.
In the media, Ted hasn't exactly been that known for his happy, winning personality. However, Heidi has shared a whole different picture of her husband, saying that the idea of him being difficult to get along with is simply a misconception.
Speaking to Spectrum News in 2016, Heidi revealed that Cruz sometimes spontaneously calls her during the day – to sing to her.
"He loves Broadway. Ted loves a good show. He often sings that song, I just called to say I love you," she said.
"Ted is the easiest person to live with. He's very even-tempered. He's totally unflappable. He never gets mad. And you've seen that publicly. There have been a lot of names that Ted has been called. There are a lot of things that his Senate colleagues have said about him. It's because they feel threatened by the truth that has been his political career, and by what he is trying to do. Ted never responds in kind."
Ted went on to work in private practice at the Texas law firm Cooper & Kirk PLLC until 2014, when he ran and won the Texas Senate seat, which he still holds to this day.
According to Celebrity Net Worth, Ted Cruz has a net worth of around $4 million
Ted Cruz and Heidi Cruz have been through a lot, but their affection, dedication, and love for one another has gotten them through the most troubling of times. 
Please, share this article on Facebook with friends and family.