Two teenage boys have been arrested after one of their classmates informed a teacher that one of the students may have brought a gun to Harns Marsh Middle School in Lehigh Acres, Florida.
"As soon as students reported the potential threat, the teacher notified administrators, who immediately brought in the school resource officer," Ken Savage, superintendent of the Lee County school district, said during a press conference.
"Together, they emptied the classroom and investigated."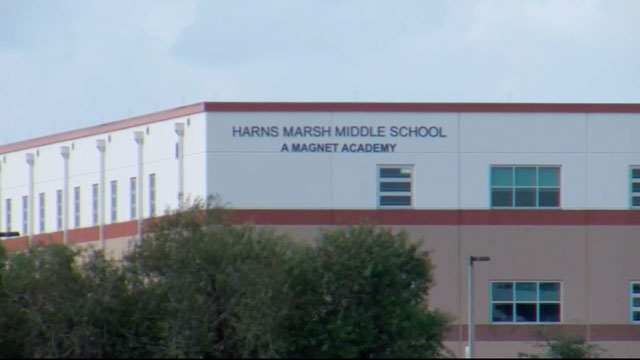 According to reports, a 13-year-old boy and 14-year-old boy were arrested after the teens underwent a mental health evaluation and it was determined that they had been planning a Columbine-like school shooting and allegedly attempting to recruit other students to participate.
They had also planned to kill themselves after.
During the authorities' investigation they also revealed that the teens were learning how to make pipe bombs and searching how to acquire guns off the black market.
They also discovered "a gun and several knives" as well as other "disturbing" evidence, which included a school map that noted the locations of security cameras at the middle schoolers' homes.
Authorities stated that this wasn't the first time the teens showed up on their radar. Police had responded to both of their homes a combined 80 times in the past.
The teens were charged with "attempts, solicitation, and conspiracy to conduct a homicide (Mass Shooting)."
"This could have been the next Parkland massacre, but we stopped them in the planning stages," Lee County Sheriff Carmine Marceno said.
While it is extremely disturbing to learn that two young boys wanted to commit such a violent act, it gives me hope that someone spoke up when they learned what these boys thought they were capable of doing.
Thank you to all involved for stopping what could have been another mass shooting.
Please share this story.