Hair has always been an important part of our society. Some of us prefer long, luscious locks, while others see a shorter hairstyle as the optimal haircut.
So when our hair doesn't cooperate or hair loss comes into the equation, it's not unusual to feel a bit self-conscious.
When Kieran Moise lost a friend to brain cancer, he decided he wanted to do something to help other children suffering from cancer.
Now his unselfish act is being praised.
When 18-year-old Kieran Moïse from Alabama was in eighth grade he lost a good friend to brain cancer. Kieran felt he wanted to give back and decided to let his hair grow to raise money for children with cancer.
"Kieran has always been known for his hair. It was a big part of his personality and who he was," Kieran's mom, Kelly Moïse, told CNN and continued:
"But he has always been the most compassionate and caring person. Since he was 6 years old, he somehow had the mindset of raising money and giving it to people who need it, and that never changed."
Growing out for 6 years
As per CNN, in May 2021 when Kieran graduated from high school, six years had passed since he started growing his hair. He had an impressive 19-inch afro, and with him set to enter the US Air Force Academy, it was finally time for him to cut it off.
Kieran wanted to the best out of the situation and to get as much attention as he possible, so he organized a live event at a local brewery in Huntsville and an online fundraising campaign called "Kieran's Curls for Cancer."
His goal was to raise $1,000 per inch cut.
"I have been growing my hair out for many years with the goal of donating it to charity. Now that it is time to shave it, I would like to raise $1,000 per inch for St. Jude's Hospital. My hair is 19 inches long and that $19,000 will do so much good to help families dealing with cancer," Kieran wrote on his fundraising page.
Ambition to raise $1,000 per inch cut
Almost 100 people attended the event and watched as Kieran had his hair braided and then snipped off.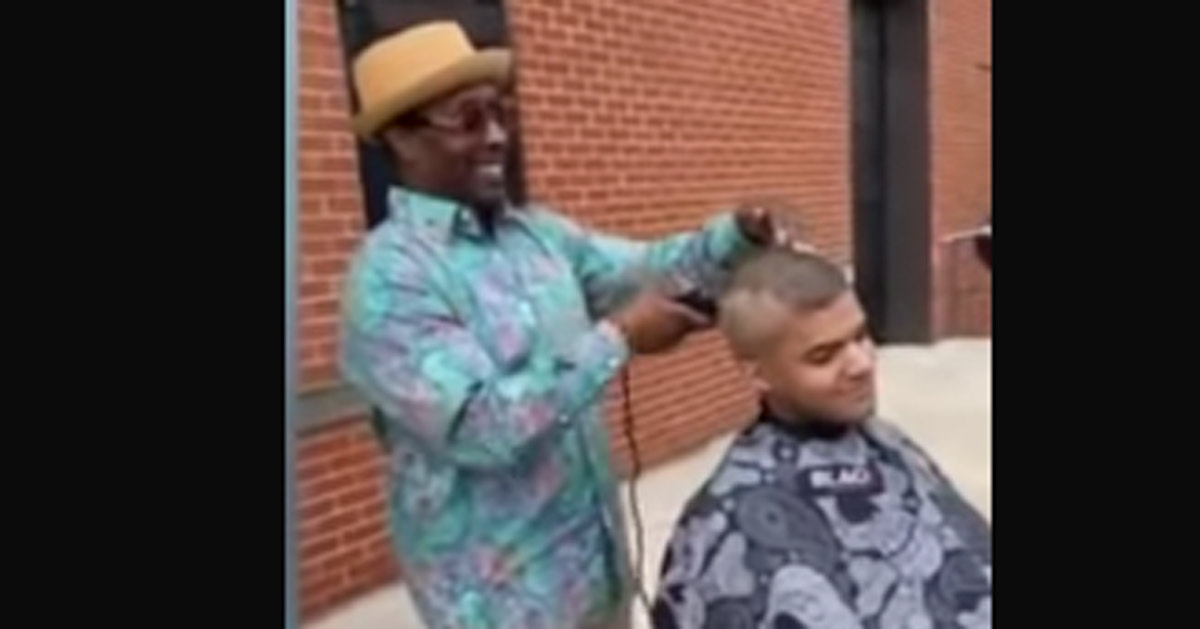 His curls were then donated to the non-profit organization Children With Hair Loss in Michigan.
They make free wigs for kids and young adults facing medically related hair loss.
Kieran exceeded his goal of raising $1,000 per inch cut. The event managed to raise raised $20,000 for St. Jude Children's Research Hospital, and since then it has continued to raise money online.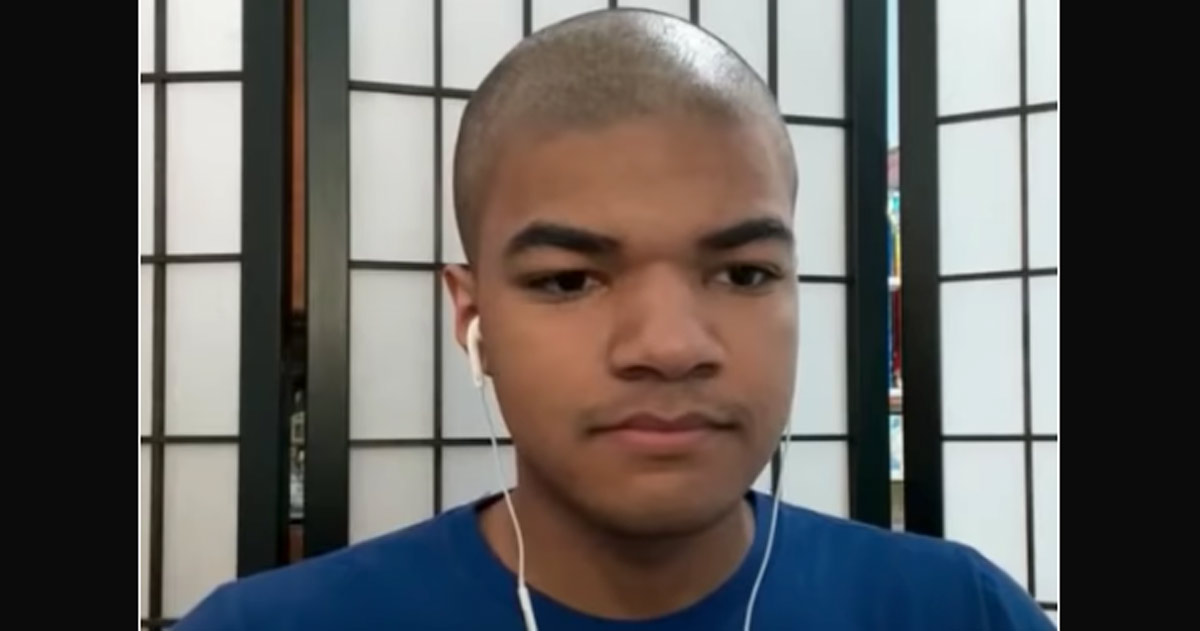 "Simple act of kindness exemplifies the power of younger generations"
As of Monday, more than $45,000 has been raised.
"Kieran's simple act of kindness exemplifies the power of younger generations and is something to celebrate, a selfless decision that will make a direct impact on the lives of the kids at St. Jude Children's Research Hospital and children everywhere for years to come",  Richard C. Shadyac Jr., President and CEO of ALSAC, the fundraising and awareness organization for St. Jude Children's Research Hospital, told CNN.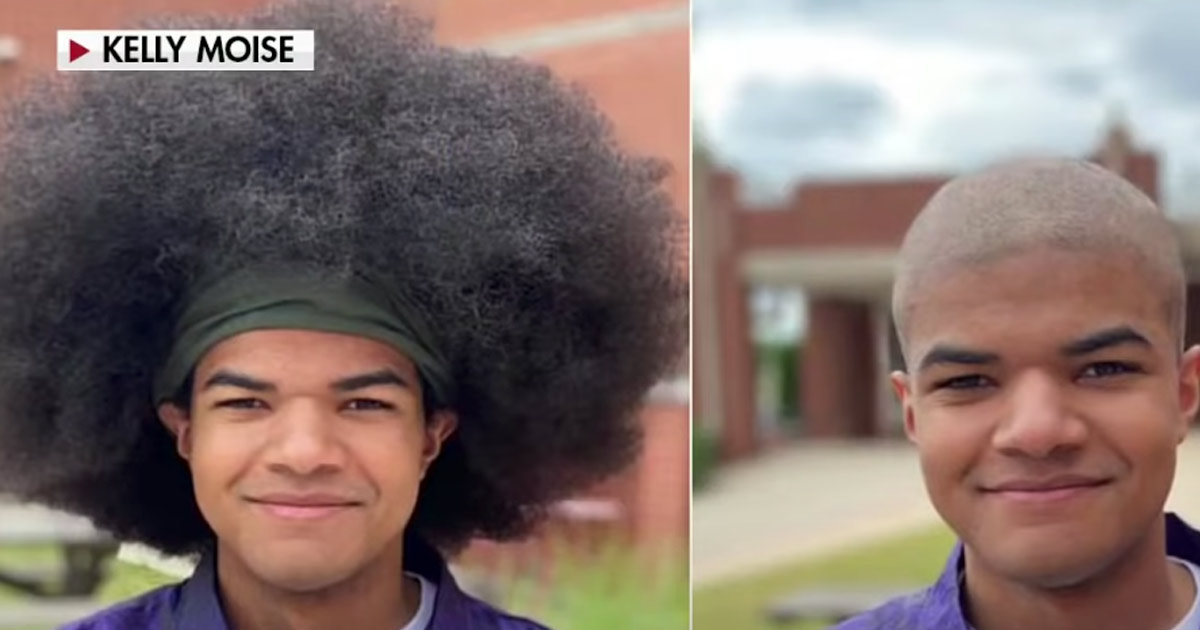 Kieran Moïse is very happy with what he has done and encourages others to also show their support
"If I can do this, everyone can do this. There's nothing special about helping others, you just have to want to do it."
What an inspiring move from Kieran. He certainly has a heart of gold and deserves a giant thank you. Imagine if others followed in his footsteps!
Please share this article on Facebook with your friends and family to thank Kieran for his unselfish act of kindness. We need more people like you, Kieran.