Since the former President Donald Trump was banned from nearly every social media platform following the Capitol siege, he's had a difficult time getting his message out to his millions of followers.
A couple of days ago, Twitter CFO Ned Segal also said that the ex-President won't be allowed back on the social media platform, even if he decides to run for president again.
Now, the former president has hits back, saying he's thinking about building his own social media platform, according to The Independent.
During and after the 2020 presidential election, Twitter chose to add a special "fact-check link" beneath many of Trump's tweets, including one in which Trump called mail-in ballots "fraudulent."
But on January 9, Twitter said enough is enough. The 45th President of the United States was banned from the social media platform after the riots at the U.S Capitol on January 6.
"After close review of recent Tweets from the @realDonaldTrump account and the context around them we have permanently suspended the account due to the risk of further incitement of violence," Twitter said in a statement.
Twitter informed the world that Trump will be banned from the social platform forever, even if he decided to run for president again.
"The way our policies work, when you're removed from the platform, you're removed from the platform — whether you're a commentator, you're a CFO, or you are a former or current public official," Segal said.
Donald Trump hits back
The 45th President of the United States has previously discussed the possibility of creating his own social media site. And recently, while speaking to Newsmax host Greg Kelly by phone from his home in Palm Beach, Florida, he launched into an attack on mainstream social media.
Trump claimed that Twitter is no longer interesting and that a lot of people are leaving the platform because he is no longer on it, as per The Independent.
"I'll tell you it's not the same when you look at what's going on with Twitter, I understand it's become very boring, and millions of people are leaving. They are leaving it because it's not the same. And I can understand that," he said.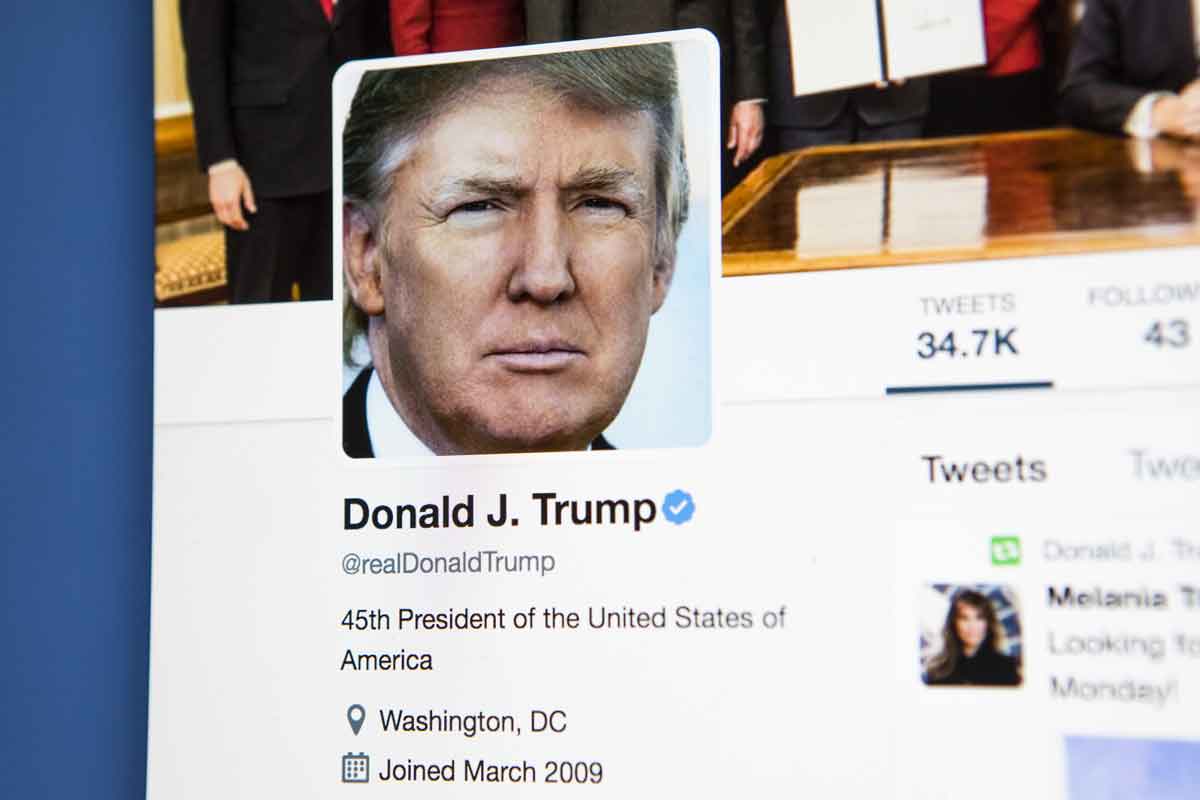 When the former president was asked if he was planning on moving to Parler, the 'free-speech' social media platform app, he sounded positive about it. But he made it clear that they wouldn't be able to cope with the technique and amount of traffic that would happen if he joined.
Donald Tump's suggestion
Instead, it seems like Trump has another idea.
"We'll see what happens. We're negotiating with a number of people and there is also the other option of building your own… you can literally build your own site," he said, according to The Independent.
About coming back to Twitter, the former president Trump, said he is not keen about it.
"But we were being really harassed on Twitter, they were putting all sorts of 'flags', I guess they call them. They were flagging almost anything you said. Everything I was saying was being flagged. It's disgraceful," said Trump.
He continued, "and yet you have other foreign countries saying the worst things possible and they don't even talk about it. But it's become very boring. We don't want to go back to Twitter."
Asked Elon Musk for help
When the former president got kicked off all the big social media apps, Don Jr., Trump's son, contacted Elon Musk for help.
He wanted to see if he could use his ingenious brain to create a new social media platform just for the former president. Don Jr. said that since Musk had put people into space, privately, and since he took on big government and did it better, cheaper, faster than they ever could, he would be the right man to come up with something for his father.
"Someone like him has the brilliance to come up with something that blows Twitter away. Elon why don't you do that. Get out there and come up with a concept. I think you are literally the guy to save free speech in America," Don Jr. posted on Instagram.
Whether Elon Musk is interested in this idea is yet to be discovered.
Do you miss the former President Donald Trump on Twitter? What do you think about his idea about creating a brand-new social media platform?
Please share your thoughts in the comment box. And don't forget to share the article on Facebook with your friends and family.